The Toyota Ultra-compact BEV Will Come to Life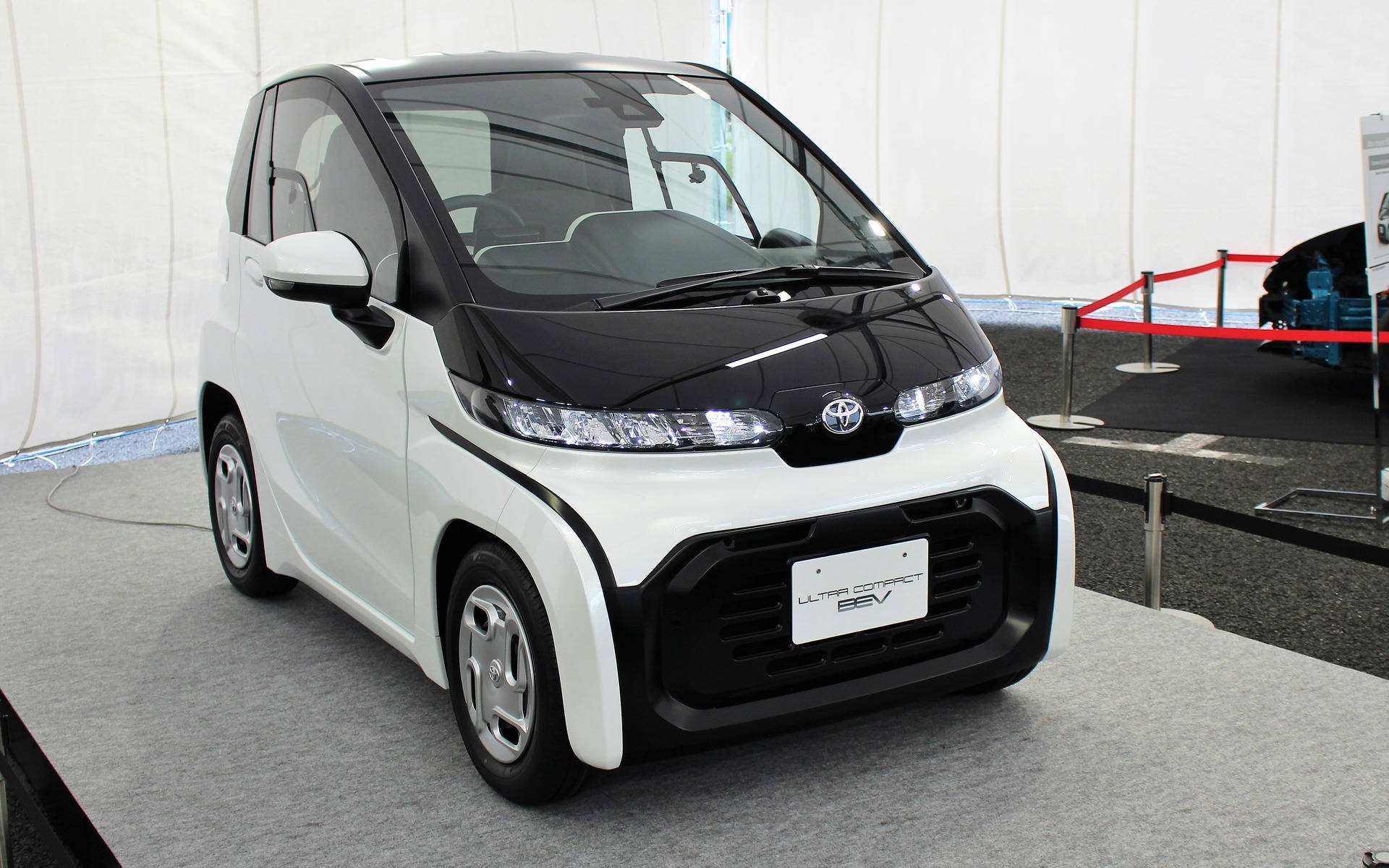 One of the numerous electric vehicles on display at the Future Expo exhibition, part of the 2019 Tokyo Motor Show, is the new Ultra-compact BEV concept. The latter will inspire a production model to be launched in Japan at the end of 2020, one of the first products under the Toyota's new philosophy of being a mobility company instead of an automotive manufacturer.
The Ultra-compact BEV was designed for people who make short-distance trips, at speeds of up to 60 km/h, and boasts a maximum driving range of 100 kilometres. The BEV can be fully charged in five hours. Toyota expects to attract the elderly, newly licensed drivers and business people out to visit customers.
The car can seat two people side by side, and thanks to its very short turning radius of 3.9 metres, it's very agile in Tokyo's crowded city streets. The company also promises to find solutions for every step of the battery's life—manufacturing, resale or reuse as well as recycling—to ensure sustainability and environmental friendliness.
In addition to the Ultra-compact BEV—which has an overall length of 2,490 mm, a width of 1,290 mm and a height of 1,550 mm—Toyota unveiled the Ultra-compact BEV Business Concept of the same size and specification, but with room for one passenger that can use the interior space for a mobile office.
Three walking-area BEVs have been developed as well. One is a standing-type unit that resembles a Segway, but in a smaller package, and it will hit the market in late 2020. A seated-type model and a wheelchair-linked model should be on sale in 2021.
Other models on display at the Future Expo exhibition include the Toyota LQ concept, the Toyota e-Palette and the Toyota Mirai Concept. Meanwhile, the Toyota e-Racer concept car was unveiled in the brand's Mobility Theme Park, also part of the 2019 Tokyo Motor Show.
Share on Facebook