Toyota Unveils e-Racer Concept at the Tokyo Motor Show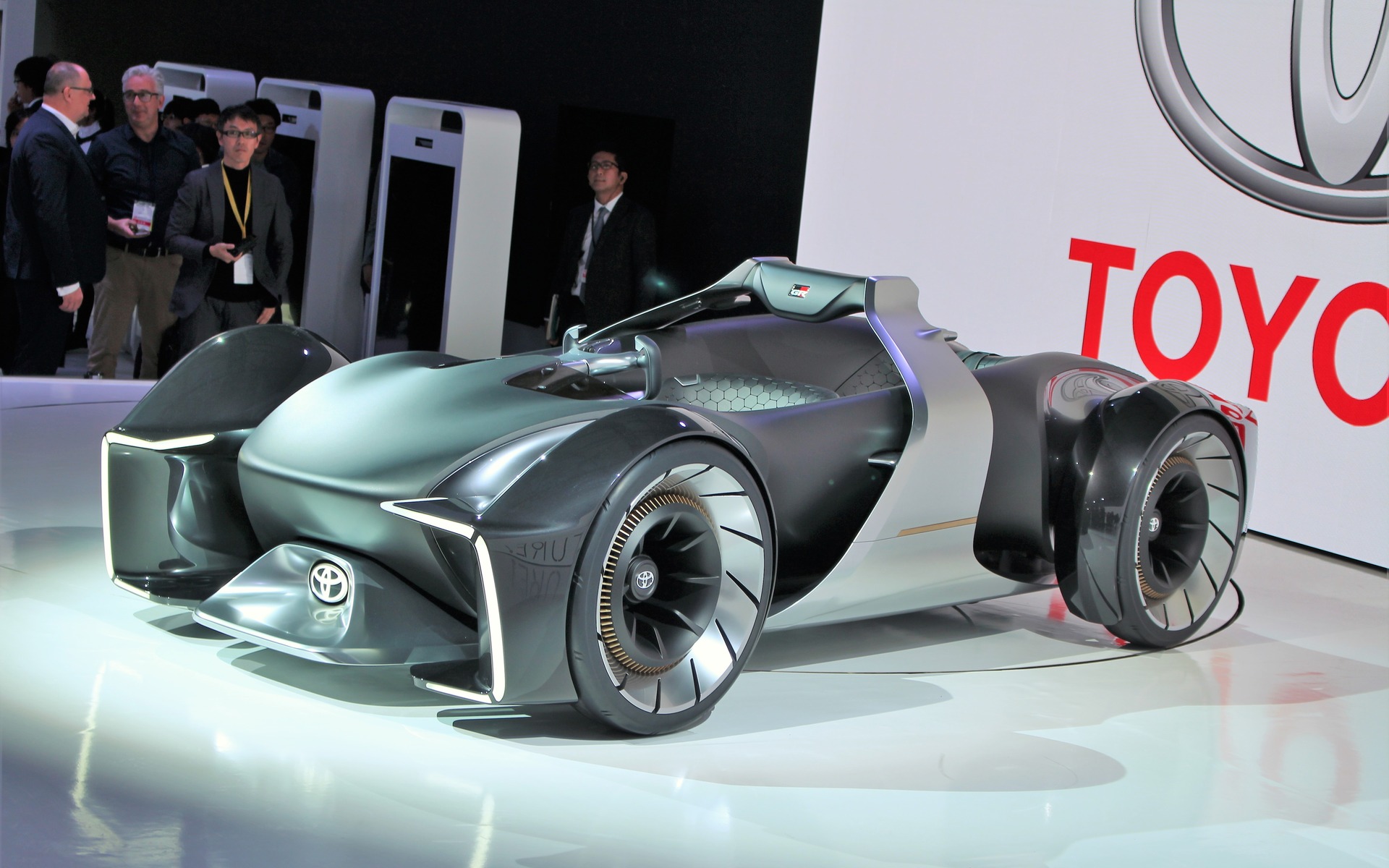 TOKYO, Japan – The 46st edition of the Tokyo Motor Show was filled with electric vehicles, autonomous driving technology as well as solutions for personal mobility and last-mile mobility. Stuff that doesn't exactly set automobile enthusiasts' hearts on fire.
Toyota is also showcasing a slew of electrified products, from commercial vehicles to motorised broomsticks. In 2018, Akio Toyoda announced that Toyota would become a mobility company instead of an automaker, and things are starting to take shape.
However, the current lineup of Toyota vehicles was nowhere to be found at the event. At least we didn't see them. What we did get to look at is a new version of the Toyota e-Palette to serve as a transportation module for the 2020 Tokyo Paralympic Games, the Toyota LQ, the Toyota e-Trans, the Toyota e-Chargeair, the Toyota e-4me, the Toyota e-Care, the Toyota Ultra-Compact BEV and the second generation of the Toyota Mirai. Oh, and the e-broom, which conceals a small drive wheel in the broom bristles, allowing someone to straddle said broom with roller skates on and slowly move ahead with any effort. Seriously.
Nothing exciting in all this, but then, the Toyota e-Racer was revealed, and company president Akio Toyoda arrived on stage to deliver a vibrant message at this year's Tokyo Auto Show. A gearhead and a race car pilot, Toyoda was clear on one thing: Toyota will still build fun-to-drive cars, and unveiled the e-Racer concept as proof.
Toyoda's analogy was spot-on, saying that the automobile had replaced 15 million horses in the United States alone, but today, people still own race horses. Hence the Toyota e-Racer.
We don't know much about this fully electric roadster yet, as no technical details were announced during the presentation. However, it's nice to see that mobility in Toyota-speak doesn't exclude driving pleasure.
Share on Facebook