Exclusive

The Mitsubishi Mirage G4 Won't Return
Seeing how unpopular the Mirage G4 is, the new president and CEO of Mitsubishi Motors of Canada, Juyu Jeon, wisely decided to axe the diminutive sedan—a good news for dealers, which had to maintain a few units in their inventory.
So, 2019 will be the final model year for the Mirage G4, but what about the Mirage hatchback? This one will continue on for 2020.
Mitsubishi originally unveiled the Mirage G4 in January of 2014 to gauge customer interest in a small four-door car in Canada.
Nearly two and a half years later, despite mixed reviews from both dealers and the public, the company began sales, fully aware that this model would not enjoy as much success as the five-door variant.
When the Lancer was terminated in late 2017, there was hope that the Mirage G4 could retain a few customers looking for a Mitsubishi sedan. Instead, Lancer buyers turned to a crossover like the RVR, Eclipse Cross or Outlander. Others switched to a different brand altogether.
Interestingly, most sub-compact sedans available in Canada have now been dropped in favour of their hatchback counterparts. That's the case of the Hyundai Accent and Toyota Yaris, whose four-door models joined the Chevrolet Sonic and Ford Fiesta. As for the Nissan Versa, it is fully redesigned for 2020 but only offered in the U.S.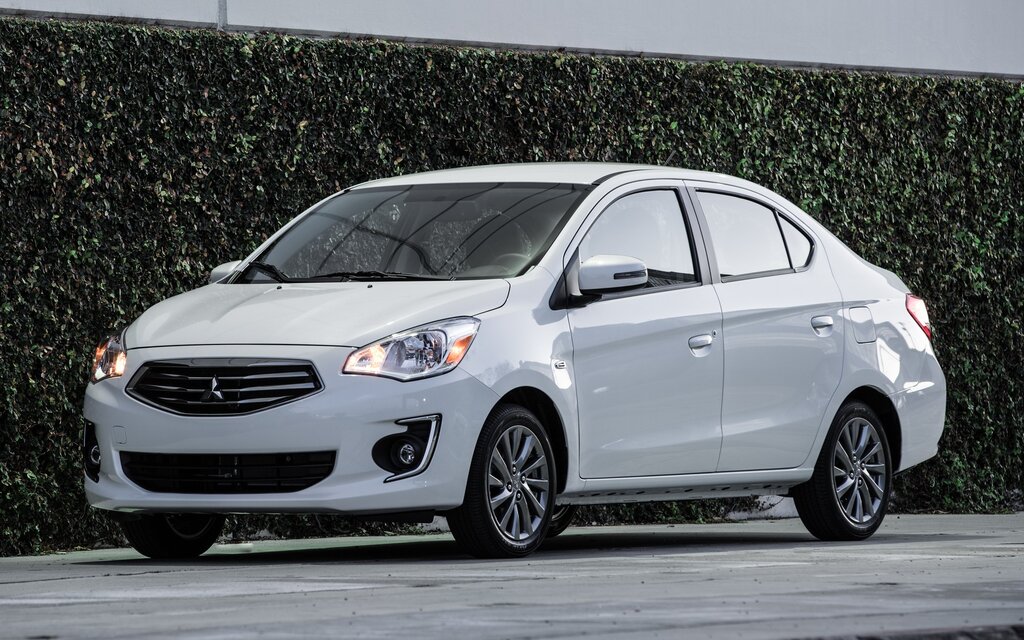 For the record, 2,351 Mitsubishi Mirages were sold in Canada last year, with the sedan accounting for less than 20 percent of that total. Some units found their way into rental fleets, so very few people actually bought one.
Are the days of the Mirage hatchback numbered, too? One thing is for sure: Mitsubishi dealers are not counting on it to make a profit.
Share on Facebook