This New Toyota Yaris Has Nothing to do With Ours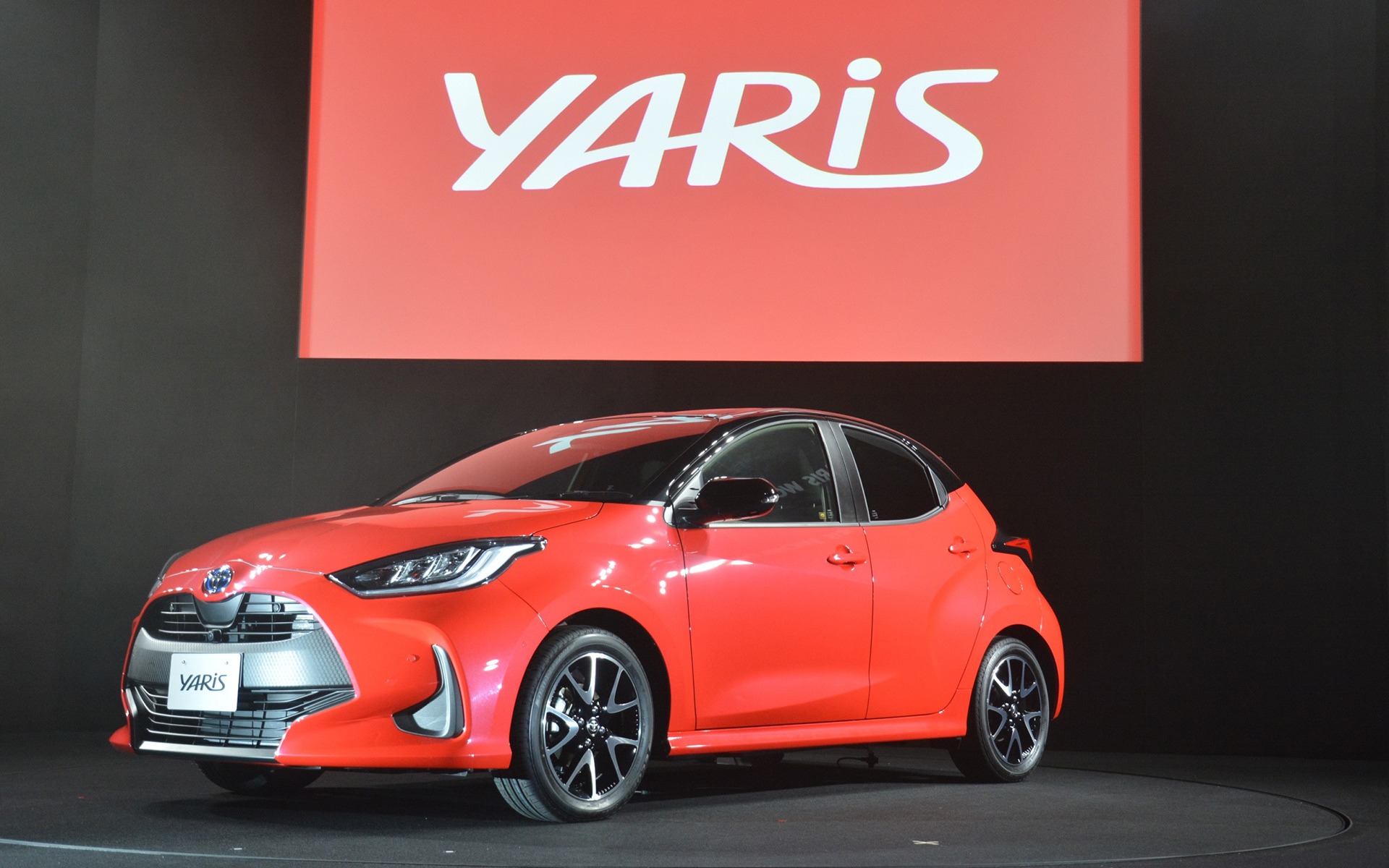 Twenty years after the original, Toyota hosted the world premiere of the all-new, fourth-generation Yaris. It will go on sale in Japan next February before hitting Europe in the second half of 2020.
And Canada? Forget about it. Our Toyota Yaris, which is also brand new for 2020, is nothing more than a re-badged Mazda2.
When it debuted at the New York Auto Show in April, the reasoning was that Toyota decided to expand its partnership with Mazda to minimize investments in the small-car segment (in fact, the Yaris Sedan will no longer be sold here). This Yaris Hatchback is essentially a transformed Mazda2, a car that disappeared from Canada a few years ago but continues to be offered in other markets around the globe. Production takes place at a joint assembly plant in Mexico.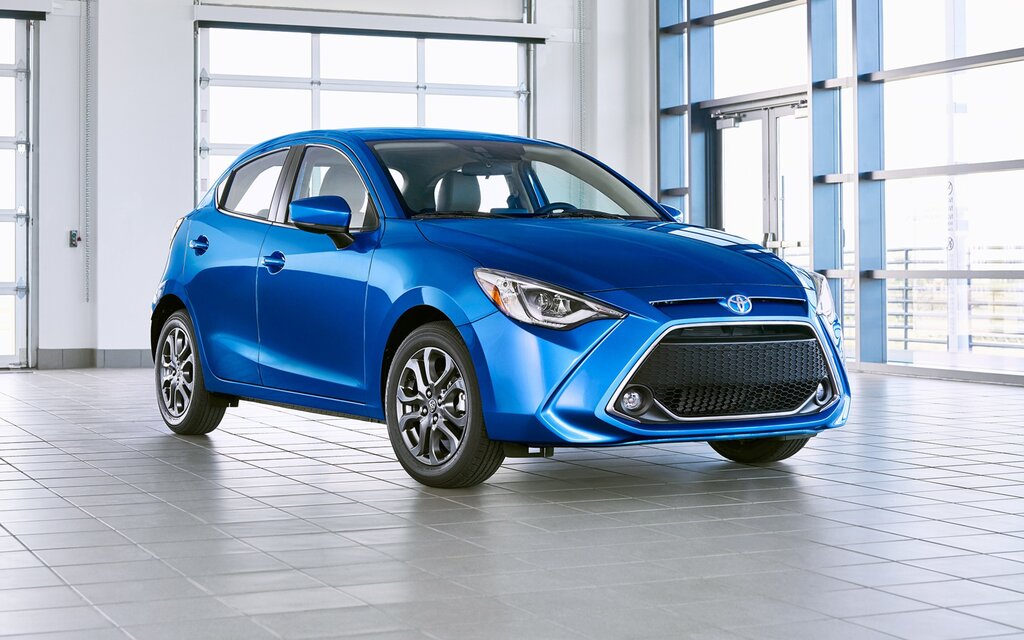 The Real Yaris
Meanwhile, the new Toyota Yaris unveiled this week in Japan is an entirely different product. To begin with, it's built on the Toyota New Global Architecture (TNGA) modular platform—the first time the latter is applied to a small car. The company says it's about 110-lb lighter, but also more rigid, more stable, quieter and more comfortable on the road.
Furthermore, Toyota offers a new hybrid system consisting of a 1.5-litre three-cylinder engine and an electric motor. The specs were not disclosed, but power is reportedly up 15 percent and fuel economy up more than 20 percent (just so you know, our Yaris is rated at 106 horsepower and 6.6 L/100 km). A CVT replaces the six-speed automatic transmission.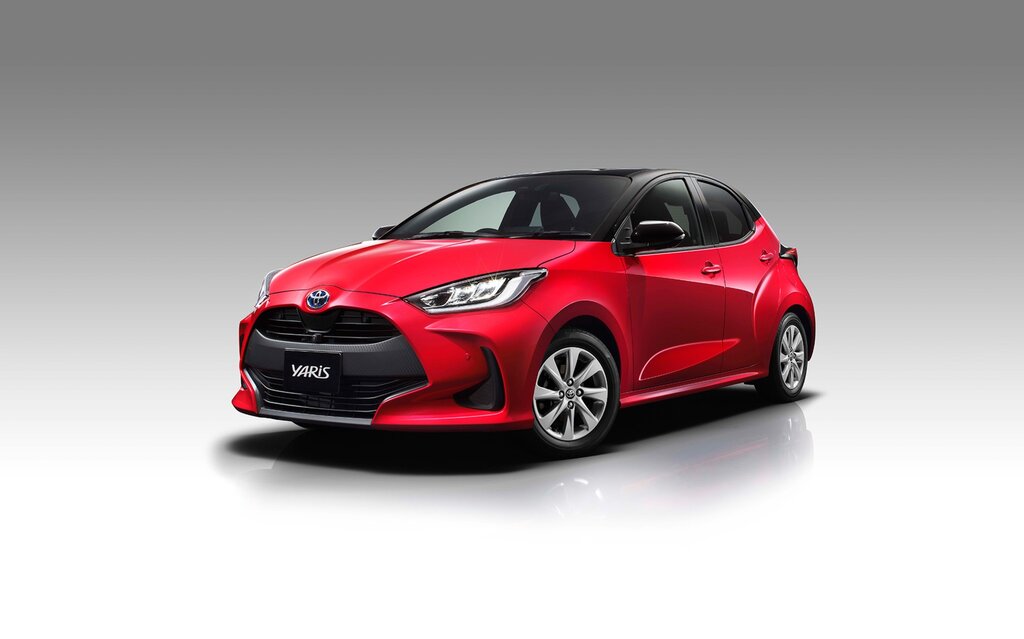 In select markets including Japan, 1.0-litre and 1.5-litre three-cylinder engines will also be available, just like a six-speed manual gearbox and—wait for it—all-wheel drive.
As for styling, the car has a much more sculpted body, especially the front bumper and flanks. An oversized grille still dominates the look up front, but there are contrasting black accents on the fog light housings, mirror caps and roof. The entire rear profile (window, taillights and bumper garnish) is also radically different and unique among hatchbacks.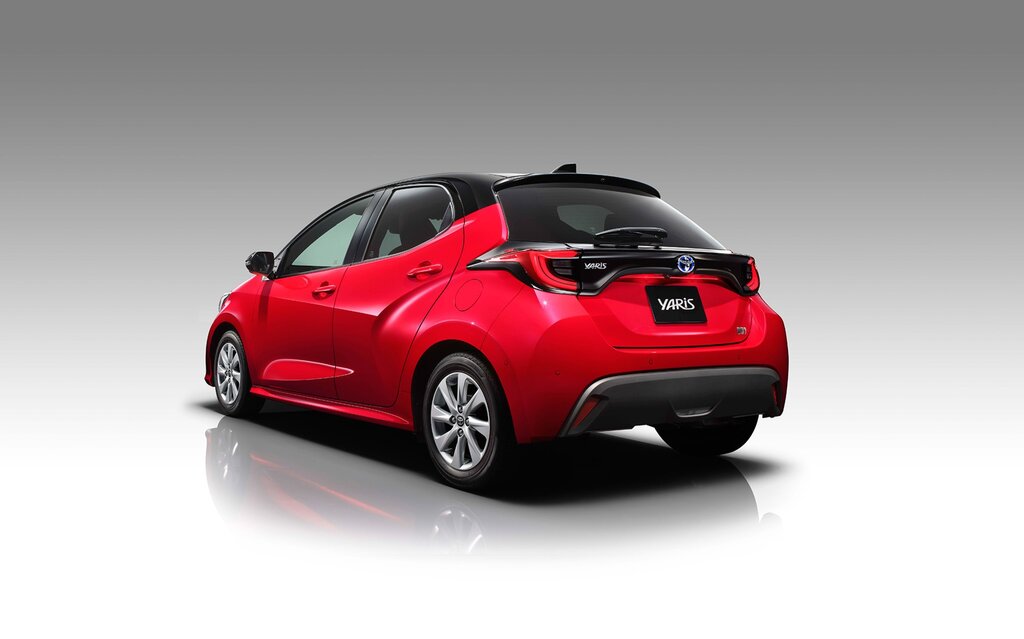 One last thing: this new Yaris can park itself. Watch:
Share on Facebook