2020 Chevrolet
Bolt EV

: Once Again the Range Champ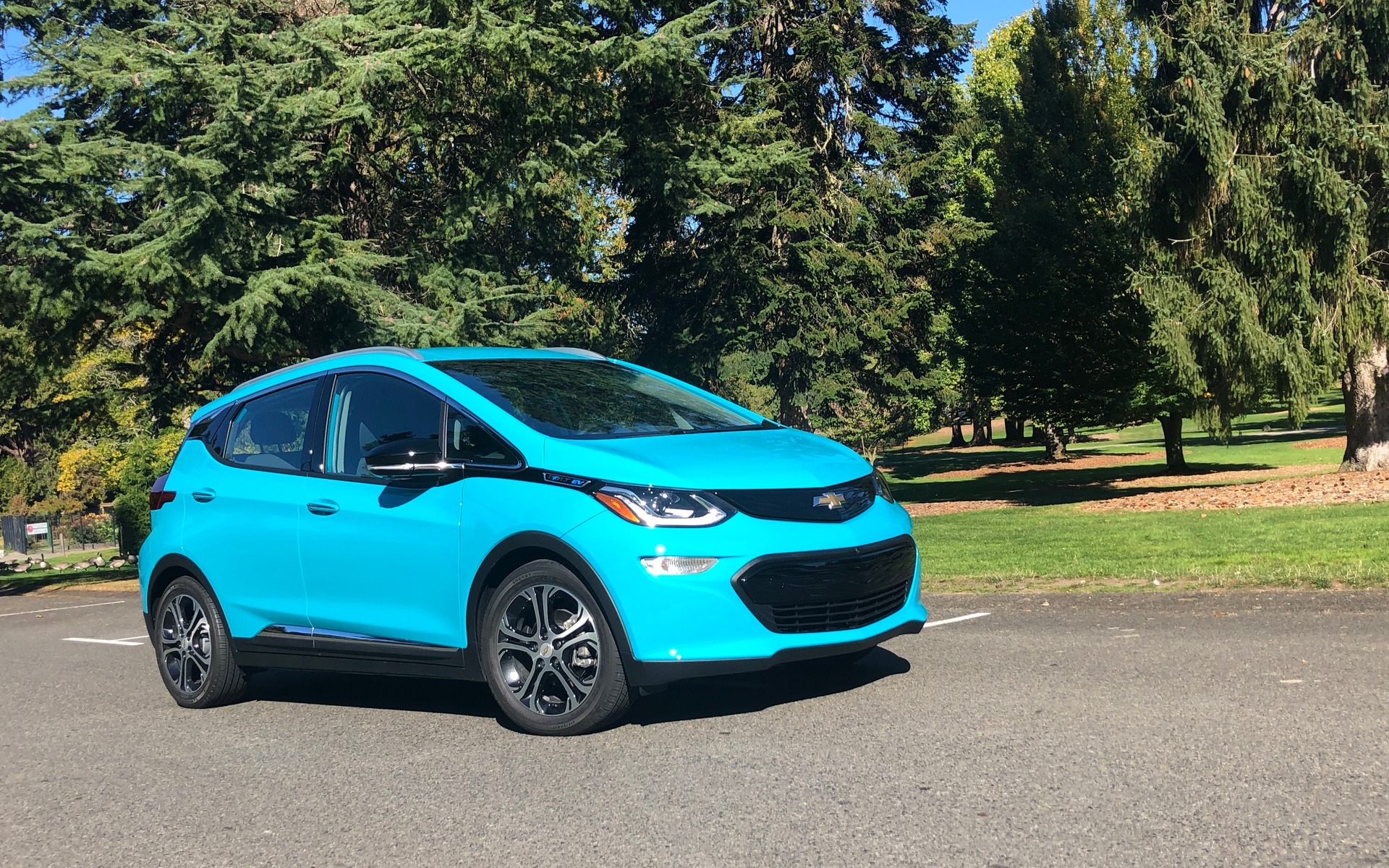 Strong points

Excellent range
Impressive handling
Outstanding visibility

Weak points

Uncomfortable seats
Significant torque steer
Too many hard plastics
Full report
A lot of things have changed since the Chevrolet Bolt first hit the market in 2017.
Once alone in its class, the brand's all-electric hatchback has seen a number of highly competitive models also fight for consumer dollars. The list includes the Hyundai Kona Electric, Nissan LEAF PLUS, Kia Niro EV and Tesla Model 3.
Some of them even surpassed the Bolt's maximum range, which didn't sit well with the head honchos at General Motors.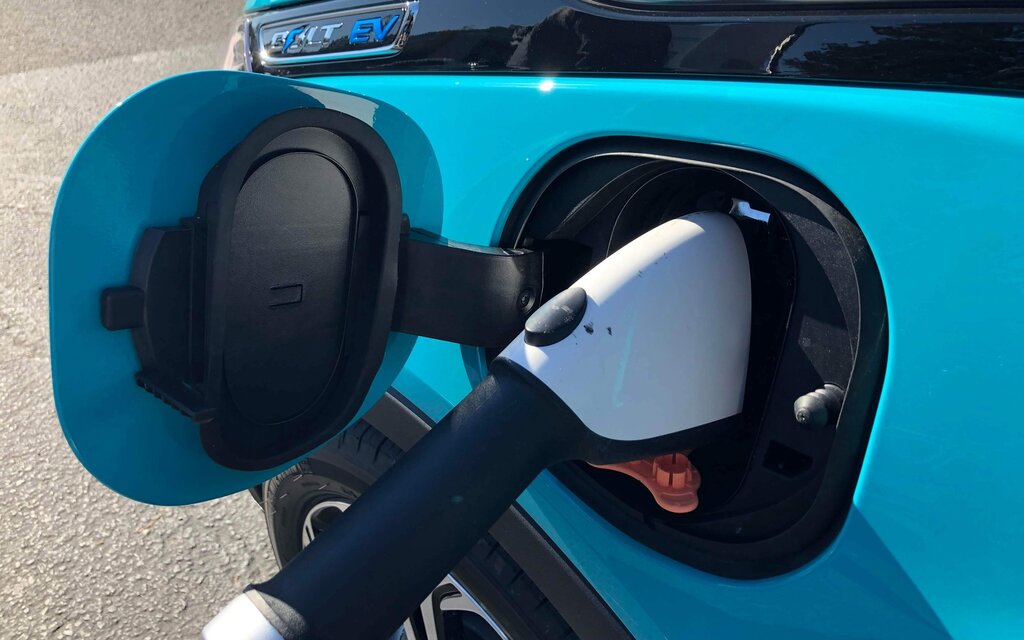 So, for 2020, we get a revised Chevrolet Bolt equipped with a 66-kWh battery. Range has increased from 383 to 417 kilometres (+34), making it the new leader among comparably priced EVs.
Furthermore, the automaker says it improved fast-charging times. When plugged into a level-3 station, the Bolt can now regain 160 kilometres of range in 30 minutes—temperatures permitting.
Engineers also worked to maximize cold-weather battery performance, so Canadian drivers should expect more efficient charging and reduced energy losses in winter. Just don't pray for a miracle.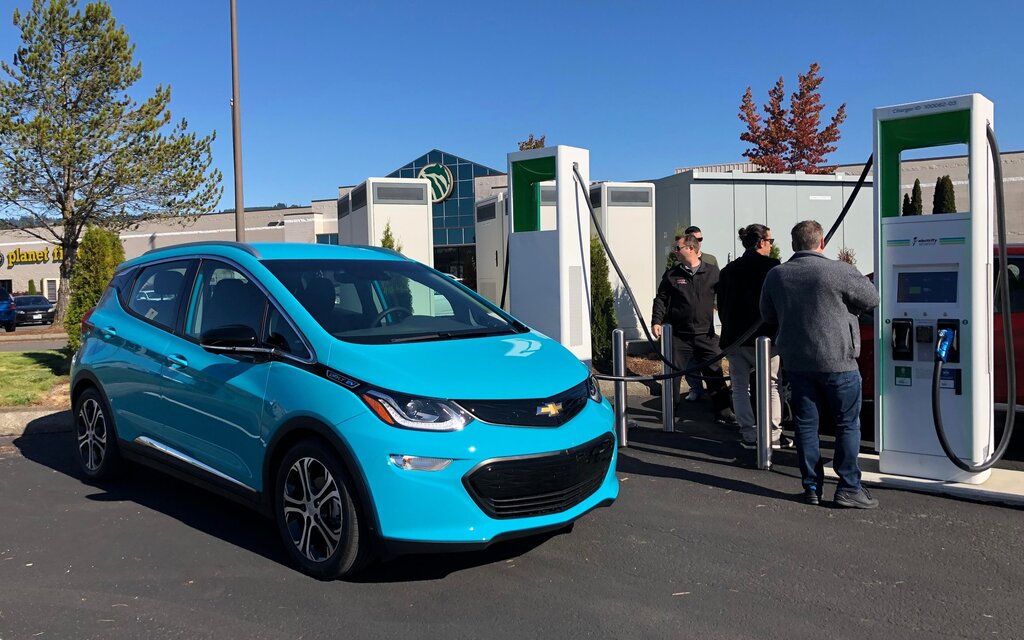 Minor Changes Inside and Out
The technical update to the 2020 Chevrolet Bolt is not matched by a similarly significant redesign. Changes to the front fascia are so minor that you can hardly tell the difference. There are, however, two new body colours: Cayenne Orange and Oasis Blue.
It's the same story inside, where just a few details are new. The higher-resolution rear-view camera and the 360-degree camera system make parking manoeuvres easier. Safety is increased with the addition of a pedestrian detection system that alerts the driver when a potential collision is imminent.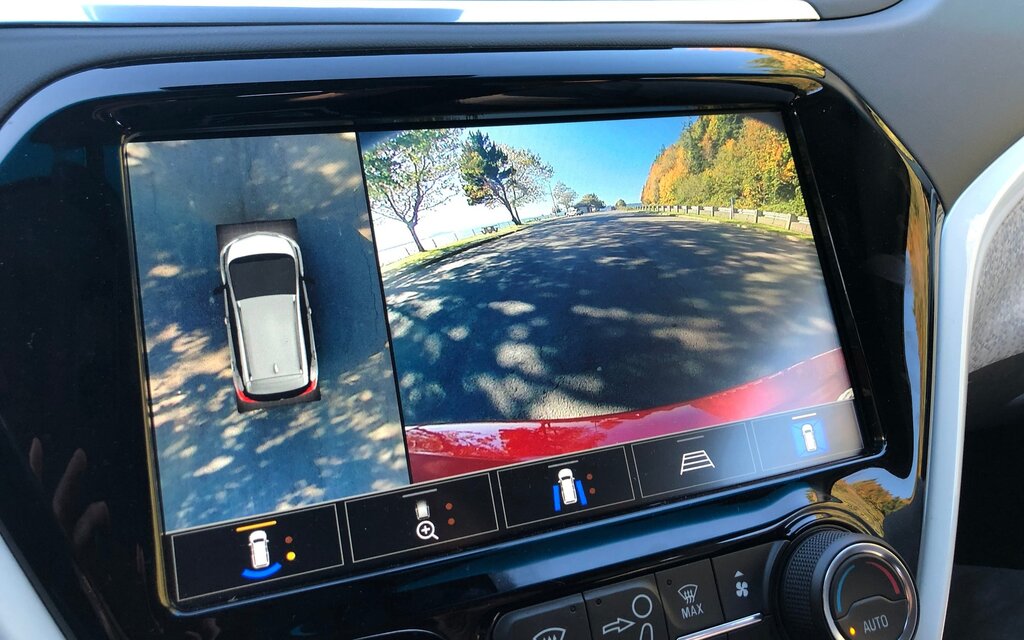 The rest is unchanged, meaning the Chevrolet Bolt still produces 200 horsepower and 266 pound-feet of torque. Combine that spirited performance with a surprisingly sharp steering and you get a nimble compact car that's really fun to drive. Incidentally, the 2020 model is not any heavier despite the larger battery.
On the other hand, torque steer can still be felt under acceleration and quickly becomes annoying. Designers also didn't address the lack of comfort from the front seats (didn't they hear the loud complaints by owners and auto journalists?). Chevrolet missed a good opportunity to improve its product right there.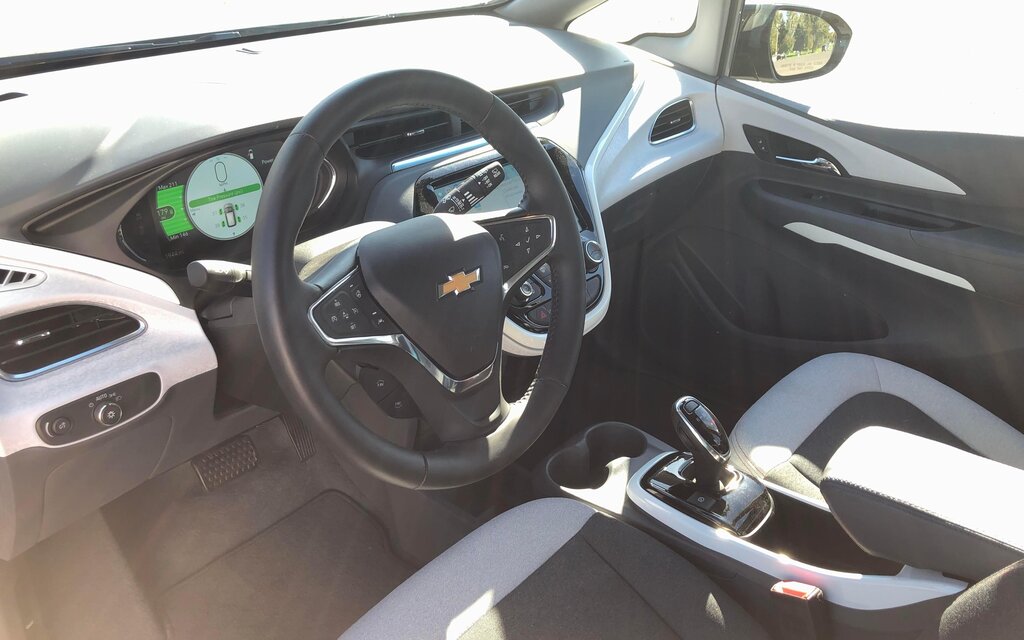 Save for those seats, the Bolt's cabin is a relatively pleasant place to be, even though some hard plastics need to disappear. The large greenhouse provides impeccable visibility and the digital displays still look modern.
For 2020, the MyChevrolet app incorporates a new function that calculates your route based on the battery charge and the location of charging stations along the way. It's only accessible through your phone and not the car's infotainment system, mind you.
(Really) Helpful Government Incentives
The longer-range 2020 Chevrolet Bolt EV gets a tiny price bump of $198, to $44,998. For a vehicle of this size, it's still a huge amount of money. Comparable compact cars with a gasoline engine and a similar level of equipment can be had for a lot less than that.
But of course we have to factor in the various government incentives. Quebec drivers receive a total discount of up to $13,000, while those in British Columbia get up to $8,000 off. Every other Canadian is entitled to a rebate of $5,000 from the federal government (eligible vehicles must have a base MSRP below $45,000, which the Bolt does).
Next, we must consider the thousands of dollars we'll save at the pump every year. In the long run, the purchase of a Bolt makes plenty of sense.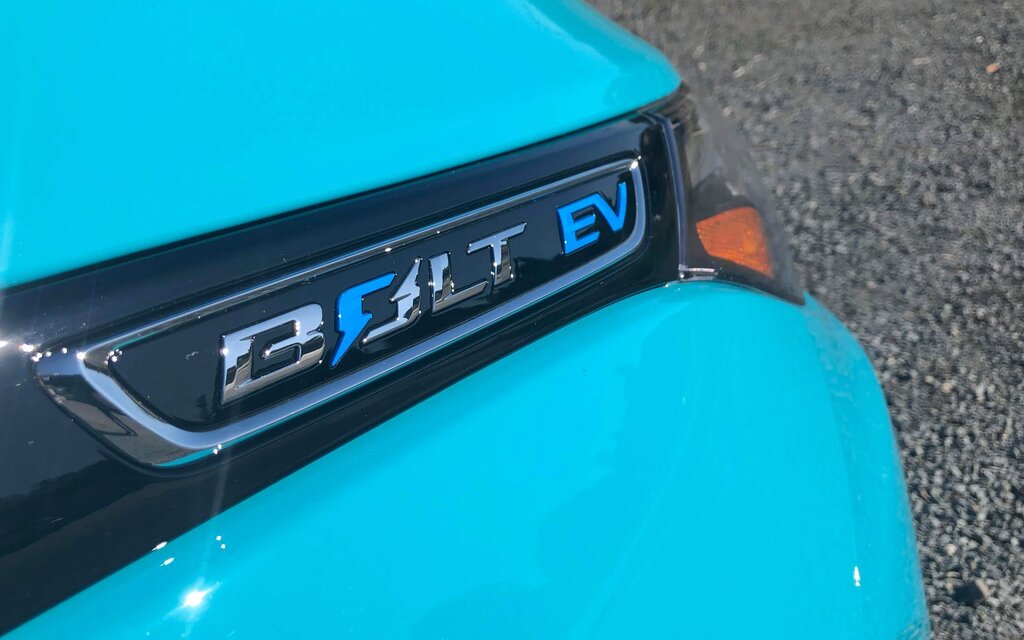 More to Come
Right now, the Chevrolet Bolt is the only EV sold by GM, but we know for a fact that a larger, crossover-style model is coming soon, probably to take on the Kona Electric.
In the meantime, the Bolt remains a smartly designed product that's fun to drive and offers more competitive range and charging times than ever. Plus, it can be ordered and delivered at the dealership almost right away, unlike certain rivals that require customers to wait several months.
Share on Facebook