Troubles with Nissan's Automatic Emergency Braking System
Is automatic emergency braking (AEB) technology a real blessing? While it does help prevent collisions and potentially save lives, the system can be too sensitive for its own good.
The U.S. National Highway Traffic Safety Administration is looking into more than 800 consumer complaints about Nissan's AEB tech, which apparently slams on the brakes for no apparent reason at times.
This affects over 553,000 units of the 2017-2018 Nissan Rogue and Rogue Sport (Qashqai) that were sold south of the border, but there could be others in Canada, as well. A total of 14 accidents and five injuries have been reported so far as a direct result of this problem.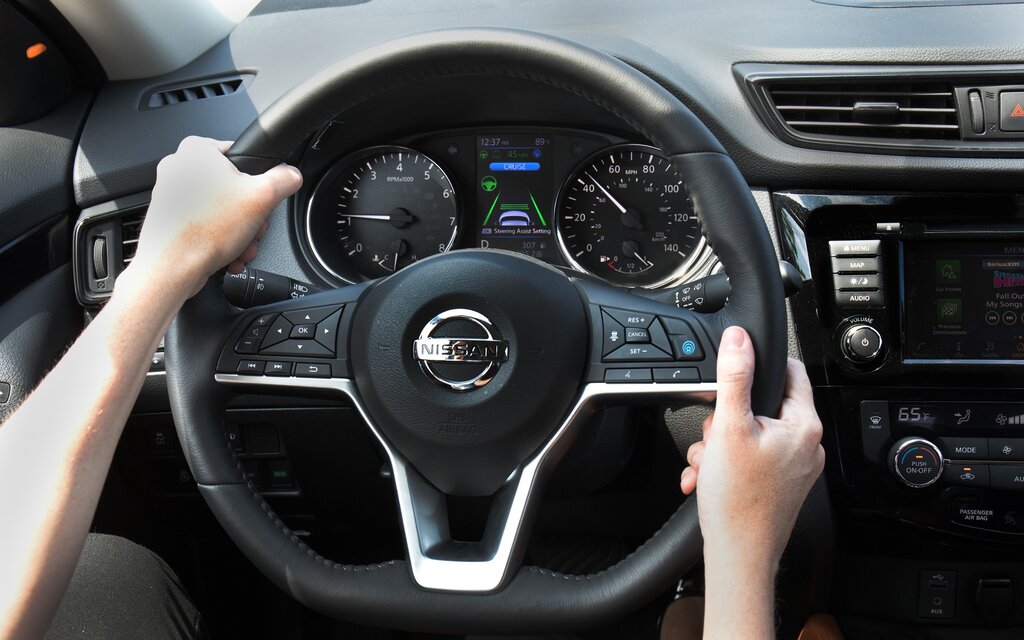 So, what's the deal? Investigators have found that bridges, railroad tracks, parking garages and more can trick the vehicles into thinking they're about to crash. Even steam coming out of underground tunnels and ducts in large cities can trigger the system, apparently.
According to Autoblog, Nissan is aware of the situation and has already taken steps to improve the accuracy of its AEB system. Dealers will reprogram the software at the customer's request, but no official recall is planned.
Nissan, along with 19 other automakers, has pledged to make AEB standard on every vehicle by 2022, regardless of the price.
In related news, a recent study by the American Automobile Association (AAA) has concluded that pedestrian detection technology—a core component of AEB systems—isn't as effective as advertised, especially at night.
These issues highlight all the work that still needs to be done before highly autonomous vehicles hit the market, let alone driverless cars.
Share on Facebook