Mazda3 TCR Goes Racing with a Giant Wing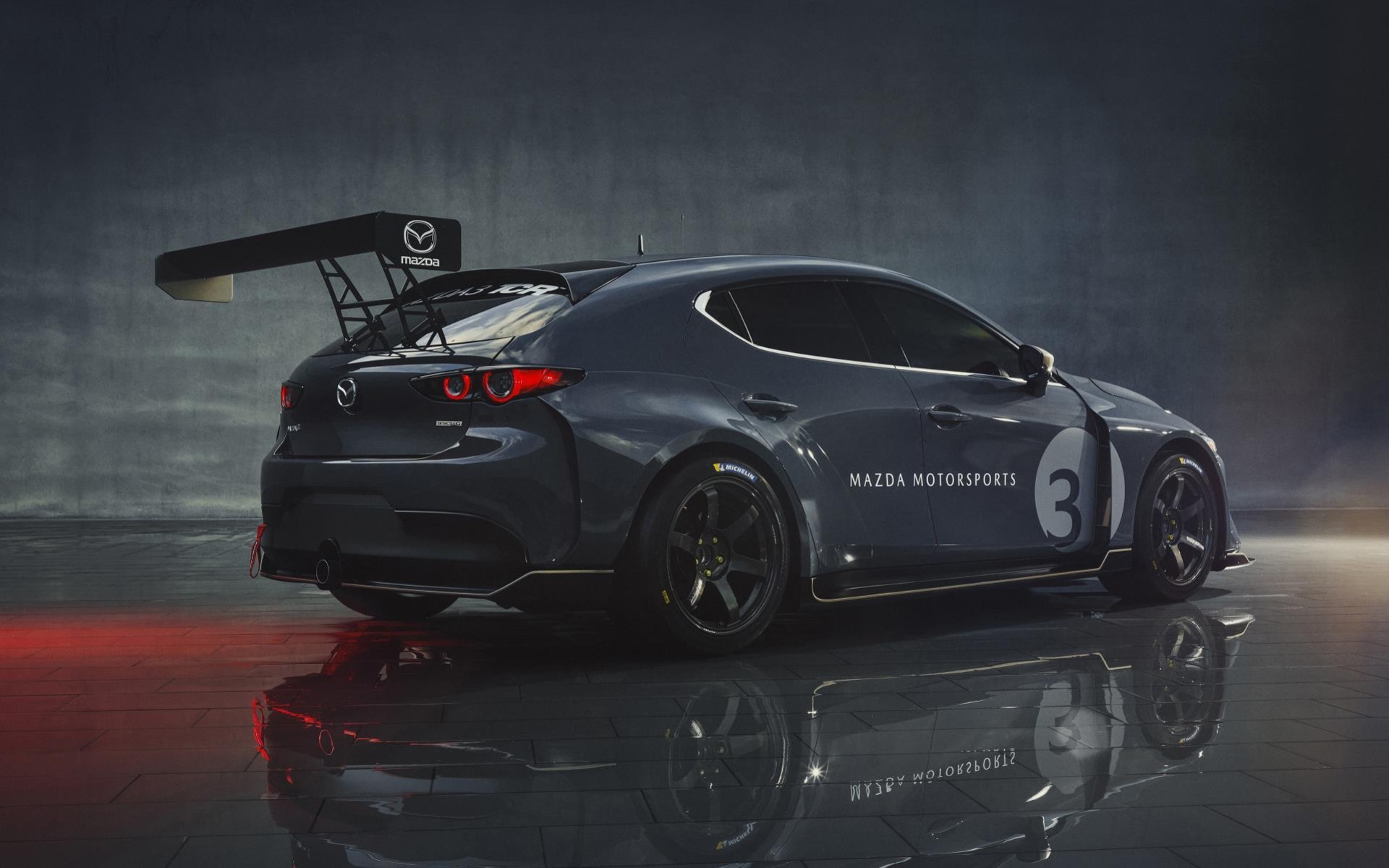 Mazda North America has just revealed the latest addition to its motorsport program with the announcement of the all-new Mazda3 TCR race car.
Built to global touring-car racing standards and regulations, it will make its competition debut in the 2020 IMSA Michelin Pilot Challenge series, which begins with a four-hour race at the world-famous Daytona Speedway in January.
The Mazda3 TCR is the work of Mazda Design America in Irvine, California. It retains the super-sleek looks of the all-new Mazda3 Sport hatchback while tacking on a huge, not-so-sleek rear wing. The body also incorporates a hood scoop, an oversized front-lip spoiler and side skirts.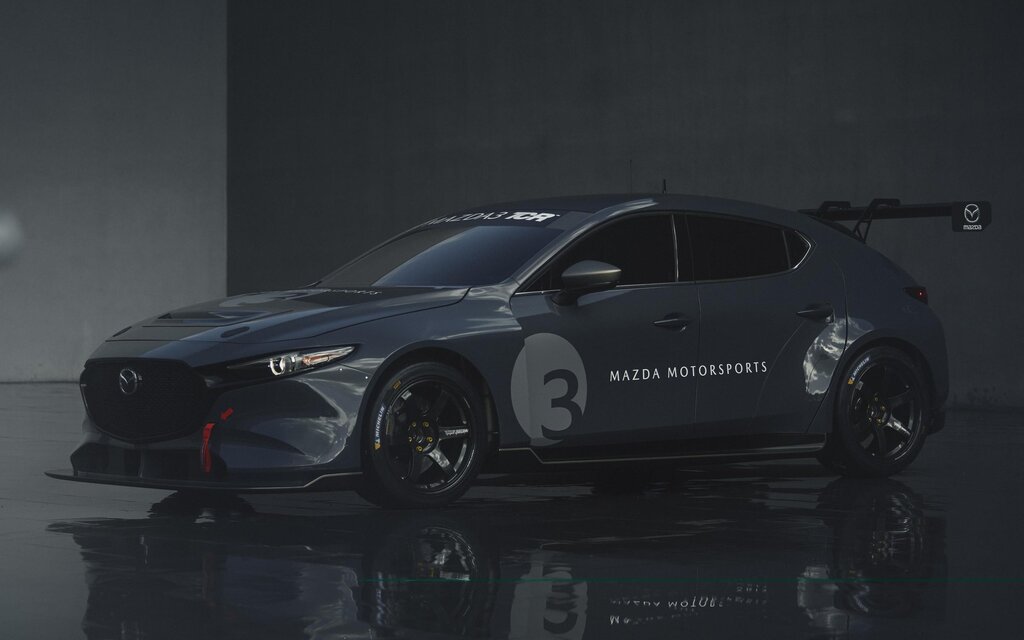 The front and rear fenders were redesigned to create side openings for extra cooling, while the new rear bumper features a single, centrally mounted exhaust tip.
The Mazda3 TCR is powered by a turbocharged four-cylinder engine that was cranked up to 350 horsepower and mated to a six-speed paddle-shift competition transmission.
North Carolina-based Long Road Racing will provide sales and customer support for the Mazda3 TCR, which will be available to privateers in 2020.
"TCR represents a great opportunity for us to showcase the all-new Mazda3 and provide our customers with another great opportunity to race a Mazda in high-level motorsport," said Masahiro Moro, Mazda North American Operations Chairman and CEO. "Some of our most important successes in IMSA and SRO TC Americas have been thanks to dedicated customers who choose to race with Mazda and we hope the next-generation of Mazda racers will see the potential of the Mazda3 TCR."
The first driver to be announced for the 2020 race program in the U.S. is 2019 Global MX-5 Cup Champion Bryan Ortiz.
Share on Facebook