2020 Subaru Outback: We're Driving it This Week!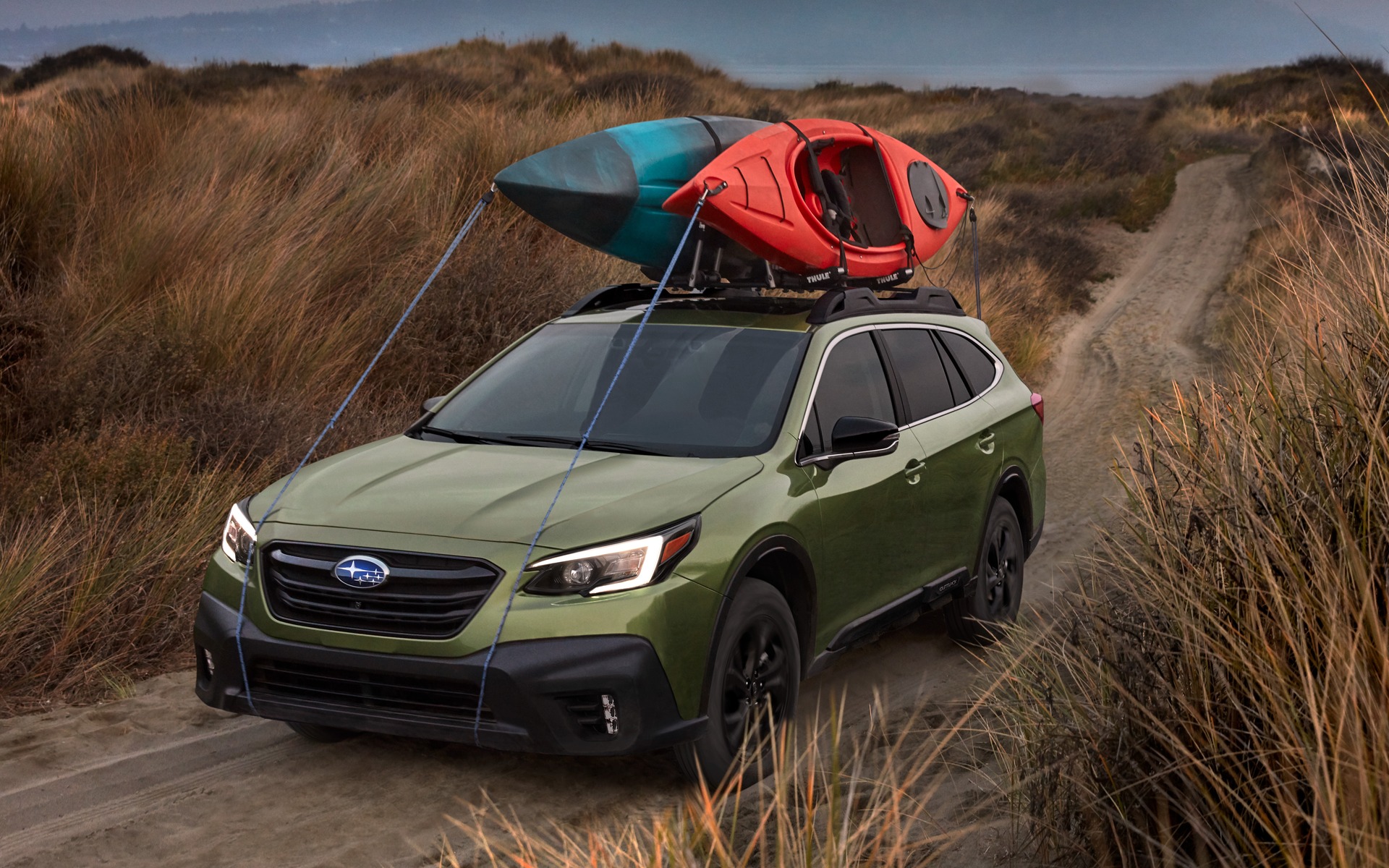 Subaru enthusiasts might be able to name all of the brand's current and historic models, but ask people who aren't all that interested in cars to name a Subaru vehicle, and they'll likely choose the Outback. Needless to say, it's an important model for the Japanese company.
The high-riding station wagon has been around since 1994, and to this day, it still a unique offering on the market. So unique, in fact, that we must compare it to midsize crossover vehicles like the Chevrolet Blazer, the Ford Edge, the Nissan Murano and the Honda Passport.
The 2020 Subaru Outback benefits from a redesign as it enters its sixth generation. It's now based on the company's Subaru Global Platform architecture and it boasts new powertrains. The base 2.5-litre flat-four engine has been revised to produce 182 horsepower, and there's a new turbocharged 2.4-litre four that belts out 260 horsepower. The latter replaces the old flat-six engine, serving up more torque and greater fuel economy.
Of course, Subaru's trademark full-time all-wheel drivetrain is standard, while the vehicle's jacked-up suspension and elevated ride height give the wagon some off-road cred. Roof rails and crossbars and also included on every trim level, and Outbacks on the road are frequently seen carrying bikes, kayaks or snowboards because owners want a vehicle that suits their active lifestyle.
The Car Guide will be heading to Yukon to get our hands on the 2020 Subaru Outback. We're expecting to drive the vehicle on and off the beaten path, and we're told we might even cross over to Alaska.
Stay tuned for our full report of the new Outback in a few days.
Share on Facebook