2020 Porsche Taycan: Assembly Begins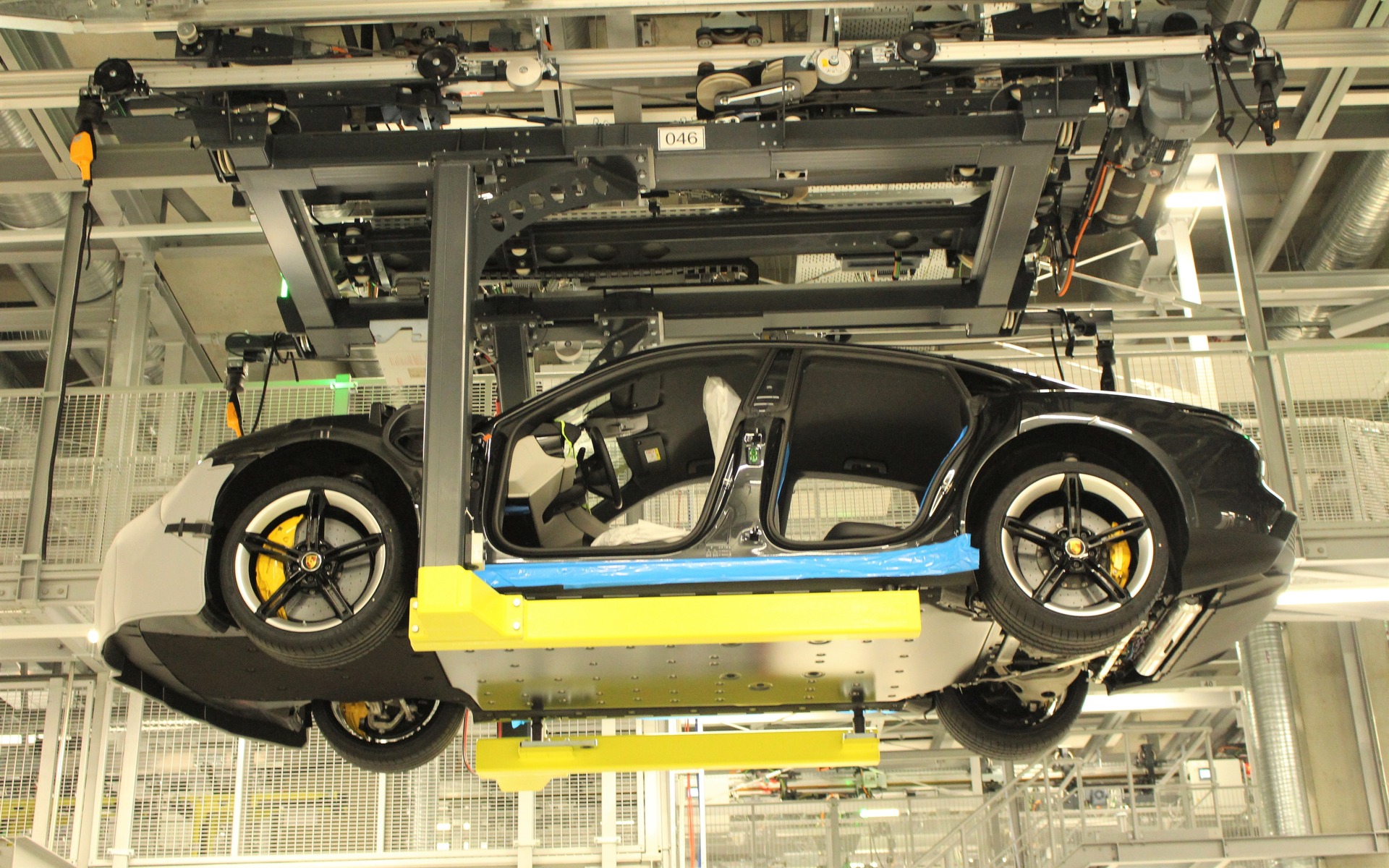 ZUFFENHAUSEN, Germany – Production of the Taycan sports sedan has officially begun. Following the numerous speeches from representatives of the company in addition to municipal and regional leaders, the new Porsche's assembly line started working on customer cars, with first deliveries scheduled for the U.S. market, followed by Europe and other parts of the world. The Canadian market will have to wait until 2020.
For Porsche, this represents the beginning of a new era. Not only because this is its first mass-production, fully electric automobile, but because the assembly process relies on much more high-tech machinery than before. Still, the company banks heavily on its employees, who helped make Porsche what it is today.
During the protocol speeches, Executive Board Member Albrecht Reimold stated that producing the 2020 Porsche Taycan in Zuffenhausen, alongside the 911 and 718 sports cars in certain areas, was an obvious and easy decision. Chairman of the General and Group Works Council Werner Weresch said that employees accepted a smaller salary raise up to 2025, which weighed in on the final decision. And as is usually the case when a factory needs to be built, government investments and tax cuts also play a crucial role in deciding on its location.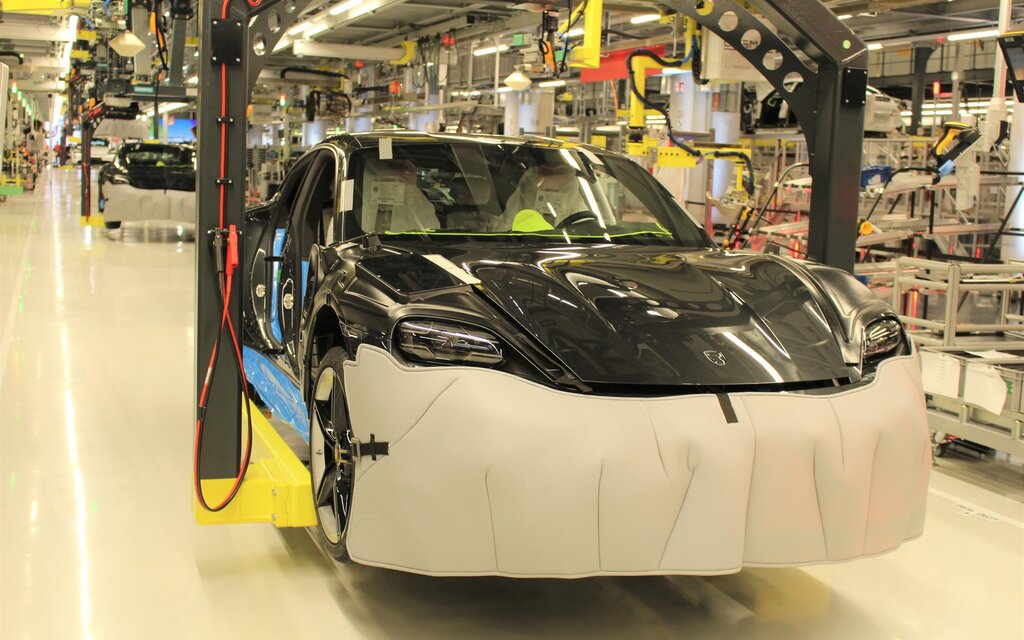 Since real estate was scarce around the existing Porsche headquarters, factories and museum, several smaller-footprint buildings needed to be built to bring the Taycan to life. By the way, it's pronounced "Tie-khan."
All of the car's body panels are fabricated in one building, while the e-drive powertrain is created in another. After gliding through the paint shop, semi-assembled bodies are then sent through a 911-metre tunnel (get it? 911?) that connects with the final assembly building. It's impressive to see how close all of this sits next to the surrounding residential and industrial neighbourhoods.
Porsche also claims that the Taycan's assembly is carbon neutral, which means either releasing no CO2 into the air, or reducing CO2 emissions elsewhere in the process to compensate.
While several aspects of the car's construction are still performed by hand, the electric drivetrain is composed of a few parts too heavy to be lifted or held by workers, so they're put together by machine—but inspected by humans. Autonomous guided vehicles are used for the first time at Porsche, which are equipped with optical sensors that follow red lines on the factory floor or scan QR codes to ensure they're going in the right direction.
These AGVs carry the battery pack and partially assembled cars, among other things. Manufacturers have been using AGVs for years, but according to Porsche, it's the first application of these in continuous flow throughout a factory—instead of a traditional conveyor belt.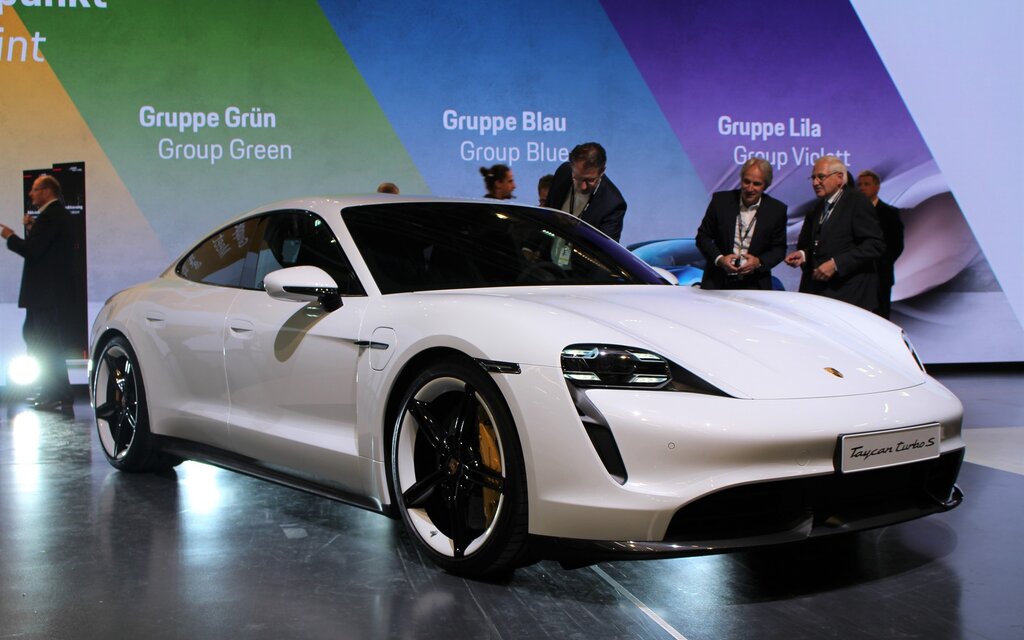 Once the vehicles stand on the ground by themselves on their wheels and it's time to install the doors, that section includes lowered walkways so employees can work more comfortably, without having to bend down. Inside the final assembly building are sections dedicated to checking for wind noise and water leaks, and there's even a zone called "off-road testing" where the Taycan is submitted to different types of simulated road surfaces. At the last quality control station, workers inspect and feel the cars by hand, making sure they're up to the brand's fit and finish standards.
Thanks to the new facility, Porsche hired more than 1,500 new employees which are trained from one to six months before starting their duties, and in total, the company will have invested 6 million euros into electromobility by 2022. A new sustainability plan called Go to Zero has been put forward at Porsche, aiming to eliminate the carbon footprint of its factories by 2025, and of its entire business by 2050.
So, the company's future goal of producing environmentally friendly sports cars is now under way. It expects to produce about 20,000 units a year, and anything over that number would be a bonus. It is estimated that the first year of production is already sold out. Following the launch of the Porsche Taycan, a crossover version of the sedan will be introduced by the end of 2020. In addition, a fully electric Porsche Macan will arrive by 2022.
Share on Facebook