The 2020 Ford Escape is About to Hit the Road
The Ford Escape is no longer the best-selling compact SUV in Canada, but the new generation introduced for 2020 aims to regain that title.
With the recent problems suffered by the Honda CR-V and its 1.5-litre turbo engine, plus the shortage of Toyota RAV4 Hybrid units, it's not impossible.
The 2020 Ford Escape is going back to offering a hybrid variant. Available with front- and all-wheel drive, it combines a 2.5-litre Atkinson-cycle four-cylinder engine with an electric motor to produce 198 horsepower—five less than the Toyota.
There's even a plug-in hybrid model that Ford will add to the lineup at a later date, probably next spring. This one offers an electric range of about 50 kilometres thanks to a 14.4-kWh battery.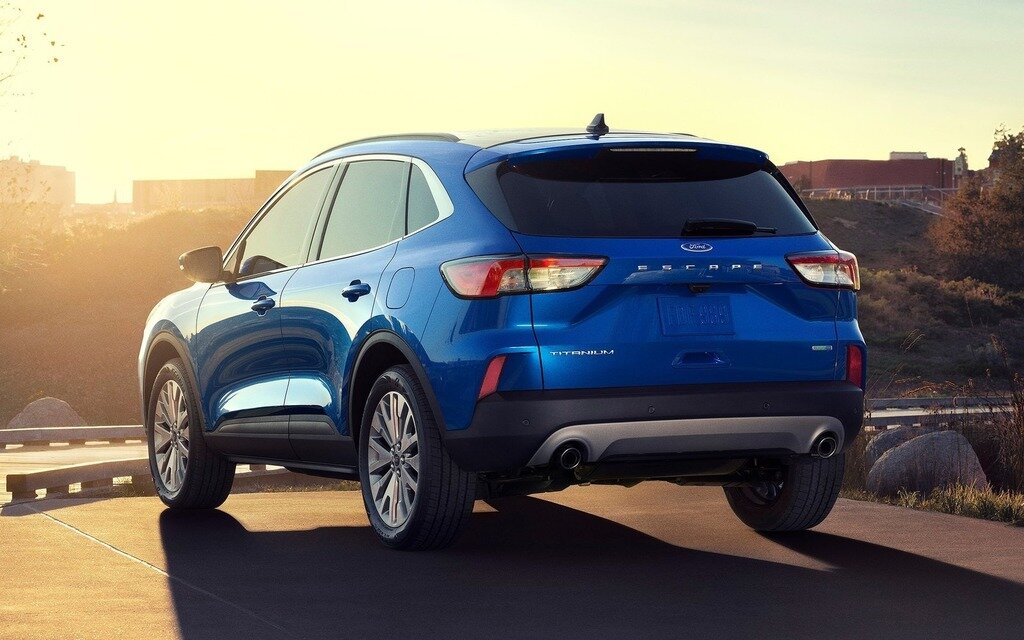 As for gasoline options, the base 1.5-litre three-cylinder EcoBoost generates 180 horsepower, which is similar to the CR-V, Nissan Rogue and Subaru Forester. A larger 2.0-litre EcoBoost rated at 250 horsepower, sourced from the Ford Edge, can be specified as well.
The Car Guide is heading to Louisville, Kentucky for a first experience with the 2020 Ford Escape on the road. Only the hybrid and 2.0-litre models will be available for testing. We'll also attend a presentation by Ford about this new product that is bound to enjoy tremendous success. Don't miss our review!
Share on Facebook