Lamborghini Sián to Become the Brand's First Hybrid Supercar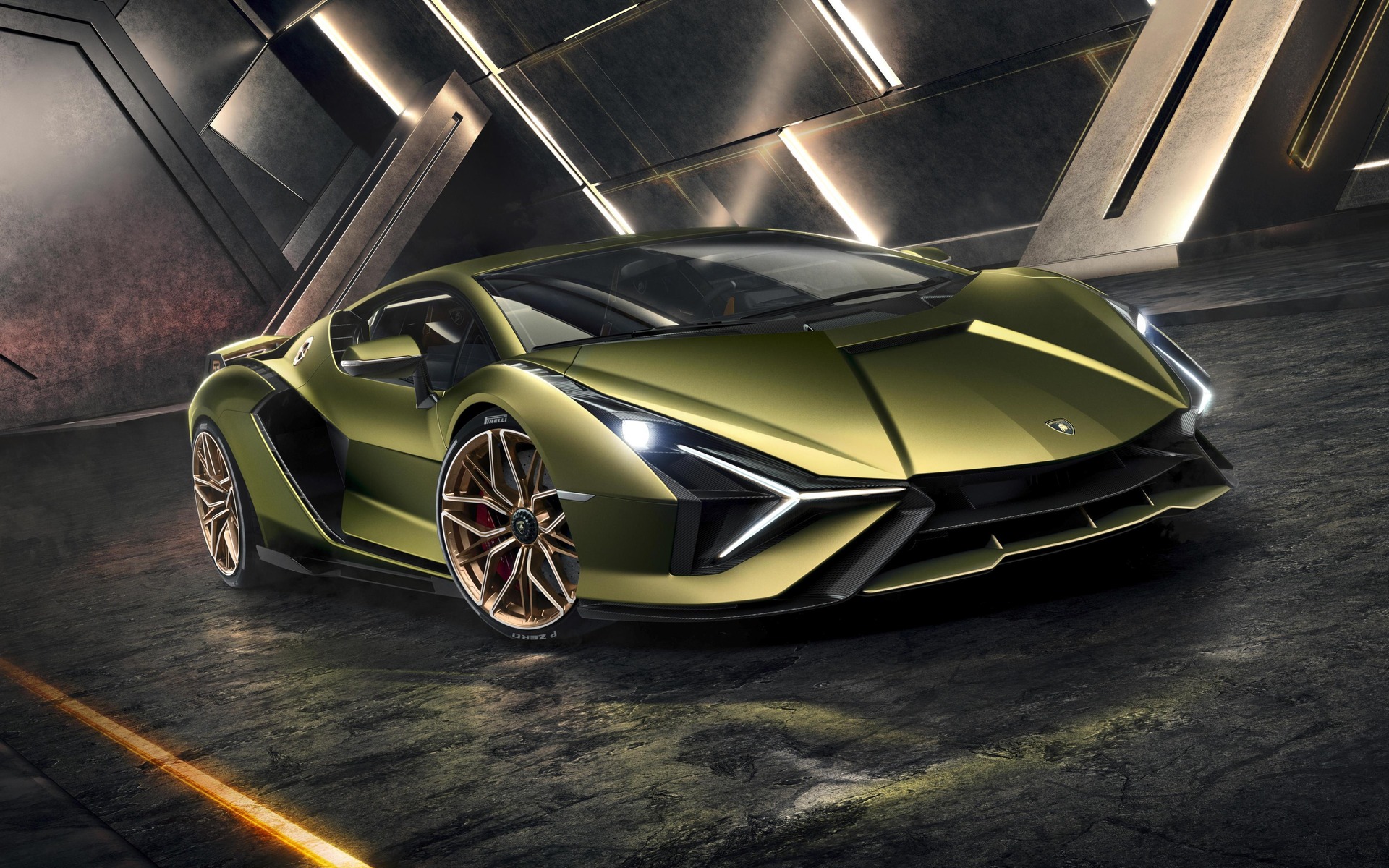 When the 2019 Frankfurt Auto Show kicks off a week from now, Lamborghini will unveil a brand new hybrid supercar with unprecedented power, speed and technology.
Called Sián, which means "flash" or "lightning" in Bolognese dialect, it represents the first step in Lamborghini's route to electrification—and a response to Ferrari's equally new SF90 Stradale.
As the fastest Lamborghini of all time (0-100 km/h in less than 2.8 seconds), the Sián combines a 785-horsepower version of the company's iconic V12 engine with a 48-volt electric motor incorporated into the gearbox and delivering 34 horsepower, for a total of 819 horsepower.
It's the first time in any low-voltage hybrid that a direct connection is made between the electric motor and the wheels. The motor also supports low-speed manoeuvres such as reversing and parking.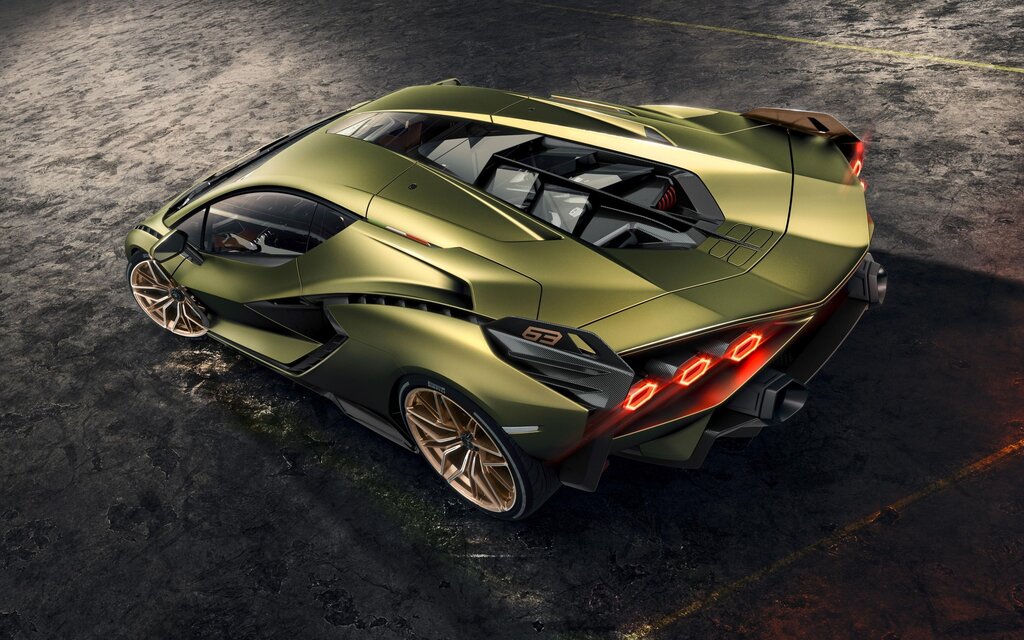 The Sián's weight-to-power ratio is better than that of the Aventador SVJ, achieved through extensive use of lightweight materials. It reaches a top speed of over 350 km/h.
The energy accumulation system is another world first. Rather than a lithium-ion battery, the Lamborghini Sián introduces a supercapacitor that stores ten times more power than the technology pioneered originally in the Aventador. The automaker claims it is three times more powerful than a battery of the same weight and three times lighter than a battery producing the same power.
Thanks to a highly advanced regenerative braking system, this energy storage solution is fully charged every time the car brakes. Said energy becomes an instantly available power boost: 30-60 km/h acceleration time is improved by 0.2 seconds while 70-120 km/h acceleration is reduced by 1.2 seconds compared to the Aventador SVJ.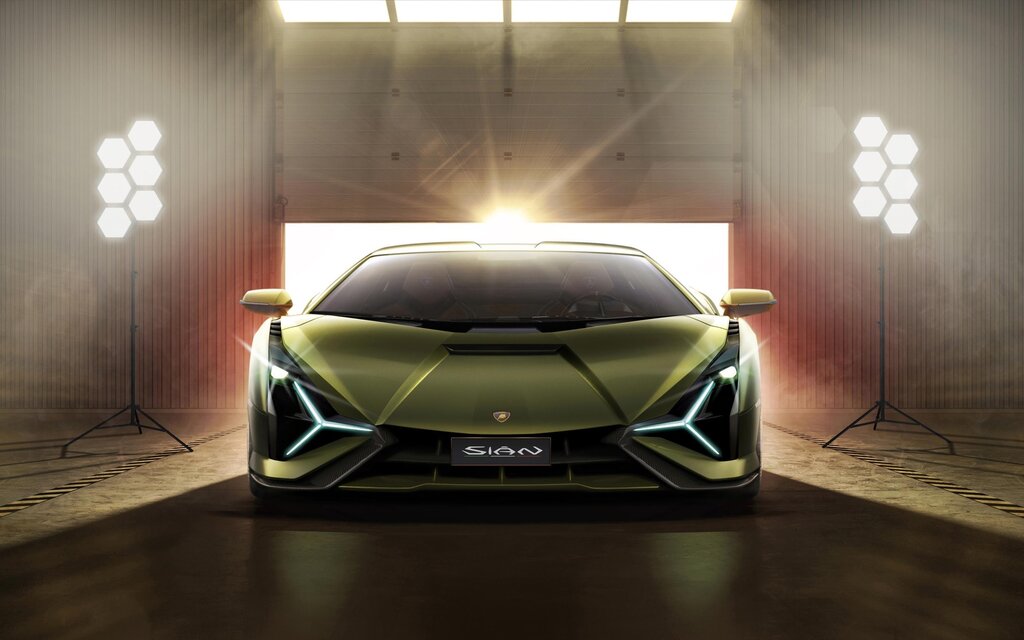 Aesthetically, the Lamborghini Sián draws on the brand and particularly the Countach's style DNA (including the famous Gandini line) and takes a futuristic approach at the same time. The car to be shown in Frankfurt combines Verde Gea (green) paint with details in Oro Electrum (electric gold) to clearly visualize the electrified Lamborghini of the future.
Aerodynamic efficiency is optimized by newly developed splitters and wings. The rear one is integrated within the profile and extends out only when driving to enhance performance. The low front with an integrated carbon fibre splitter is dominated by the Y-shaped headlights, used for the first time to reflect the signature design of those created for the Terzo Millennio concept.
Production of the Lamborghini Sián will be limited to 63 units (a tribute to the foundation year of Lamborghini) and all of them are sold already.
Share on Facebook