2020 Ford Mustang Shelby GT350R Improved for Better Handling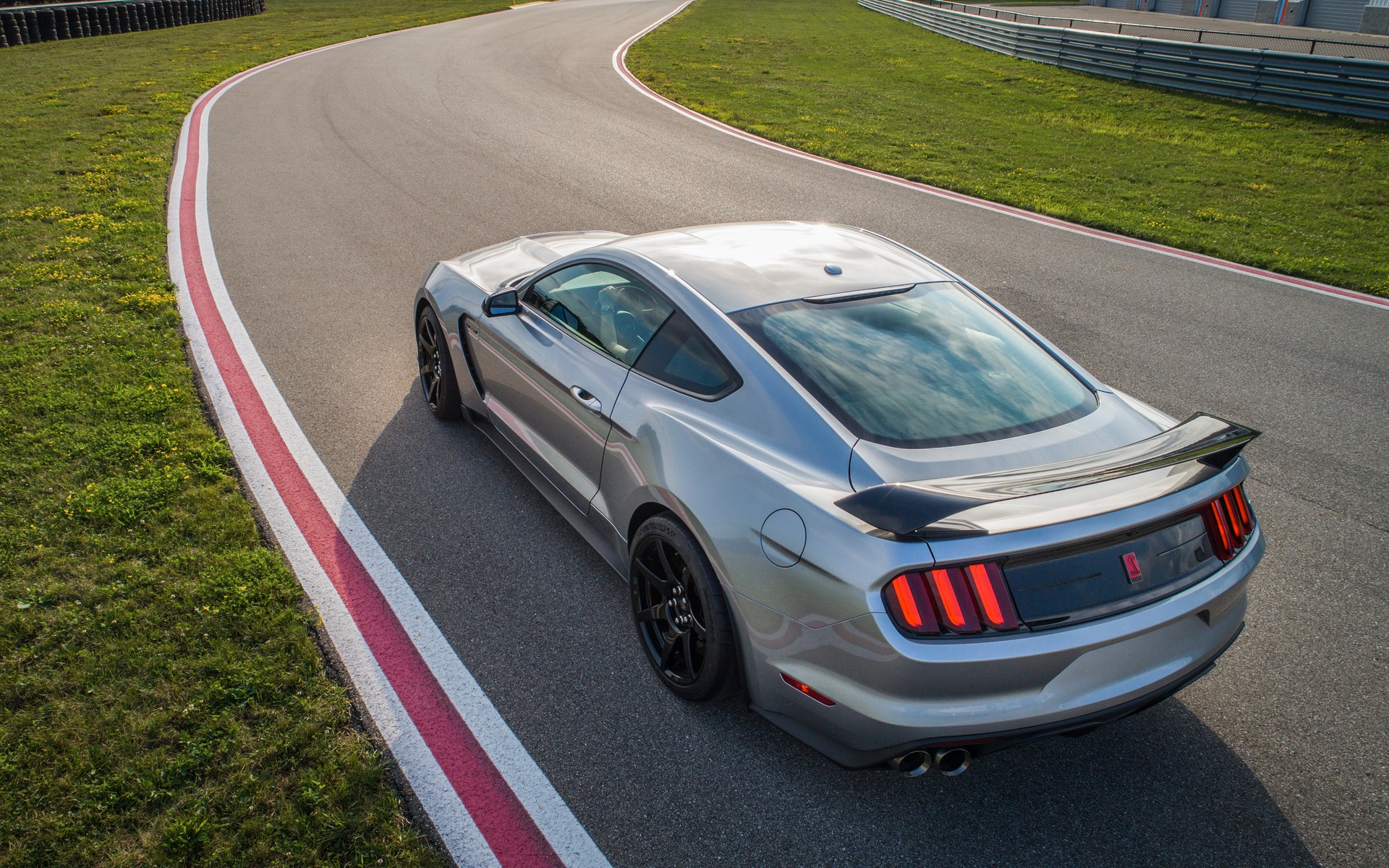 Hot on the heels of the all-new 760-horsepower Shelby GT500, the 2020 Ford Mustang Shelby GT350R is benefiting from a series of upgrades designed to put on a show even more—both on and off the track.
It starts with new front suspension geometry including a redesigned high-trail steering knuckle leveraged from the GT500. Ford claims this change will enhance handling and steering responsiveness.
Speaking of which, a new steering rack and recalibrated electric power steering control are also added for extra precision.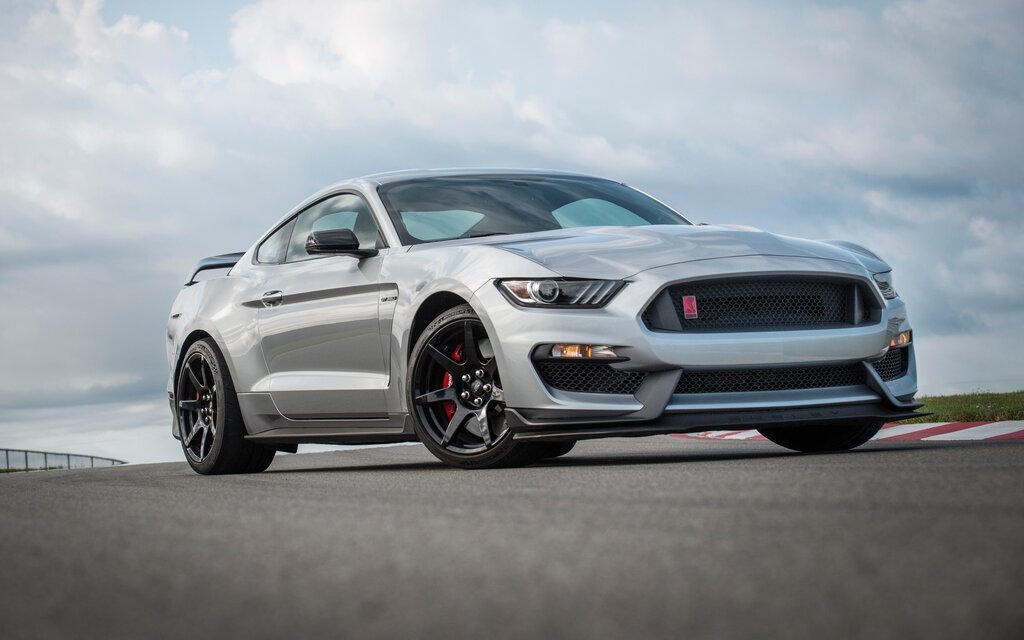 "It's always been our plan to take the latest innovations from the GT500 program and strategically apply them across the Mustang lineup," said Ed Krenz, Ford Performance chief program engineer. "These latest updates to the GT350R keep its performance competitive and on the top if its game, whether that's on the track or on the street."
In another effort to save weight, the 2020 Shelby GT350R features carbon fibre wheels and deletes the rear seat. The exhaust resonators have also been removed, which creates a sharper exhaust note.
A larger front splitter and rear wing are part of the mix to improve aerodynamics and give the car an aggressive look. There are red brake calipers and red pin striping at the edges of the optional over-the-top racing stripes, not to mention Cobra puddle lamps with the Technology Package.
Inside is high-contrast red stitching, Shelby GT350R badging and a flat-bottom steering wheel fitted with a red centre mark at the top.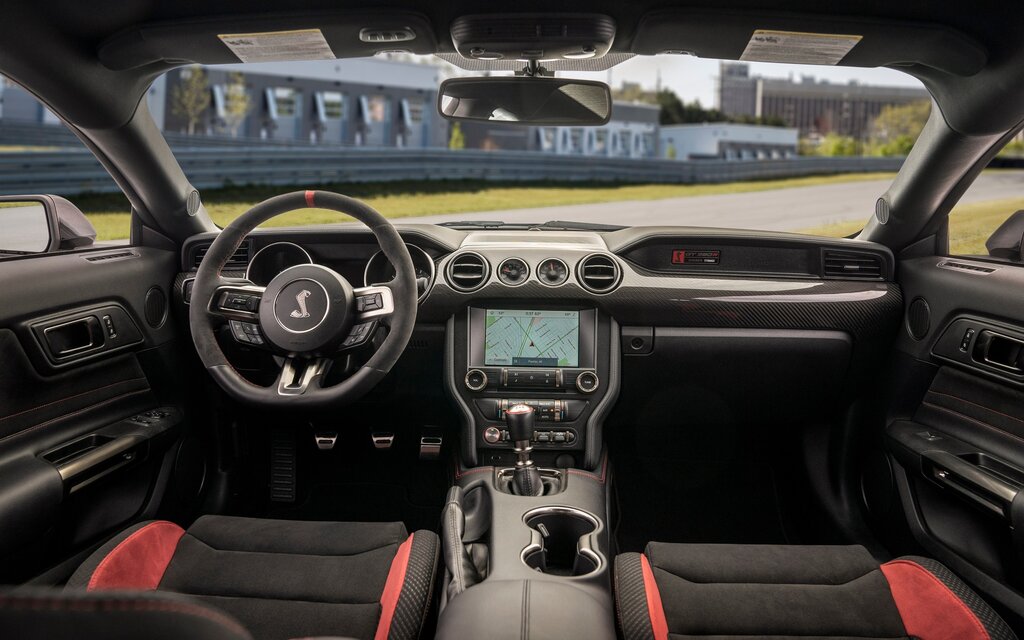 There are no changes to the 5.2-litre V8, which continues to generate 526 horsepower and 429 pound-feet of torque via a six-speed Tremec manual gearbox exclusively (no dual-clutch unit like in the GT500).
As for the base Shelby GT350, it shares some new Mustang colours and new driver technologies for 2020. Grabber Lime and Twister Orange are a nod to the 1970s, while new Iconic Silver and Red Hot Metallic are more conventional additions. FordPass Connect, now standard, allows owners to interact with their vehicle via a smartphone.
Share on Facebook