2019 Mazda CX-3 GT: Staying in Shape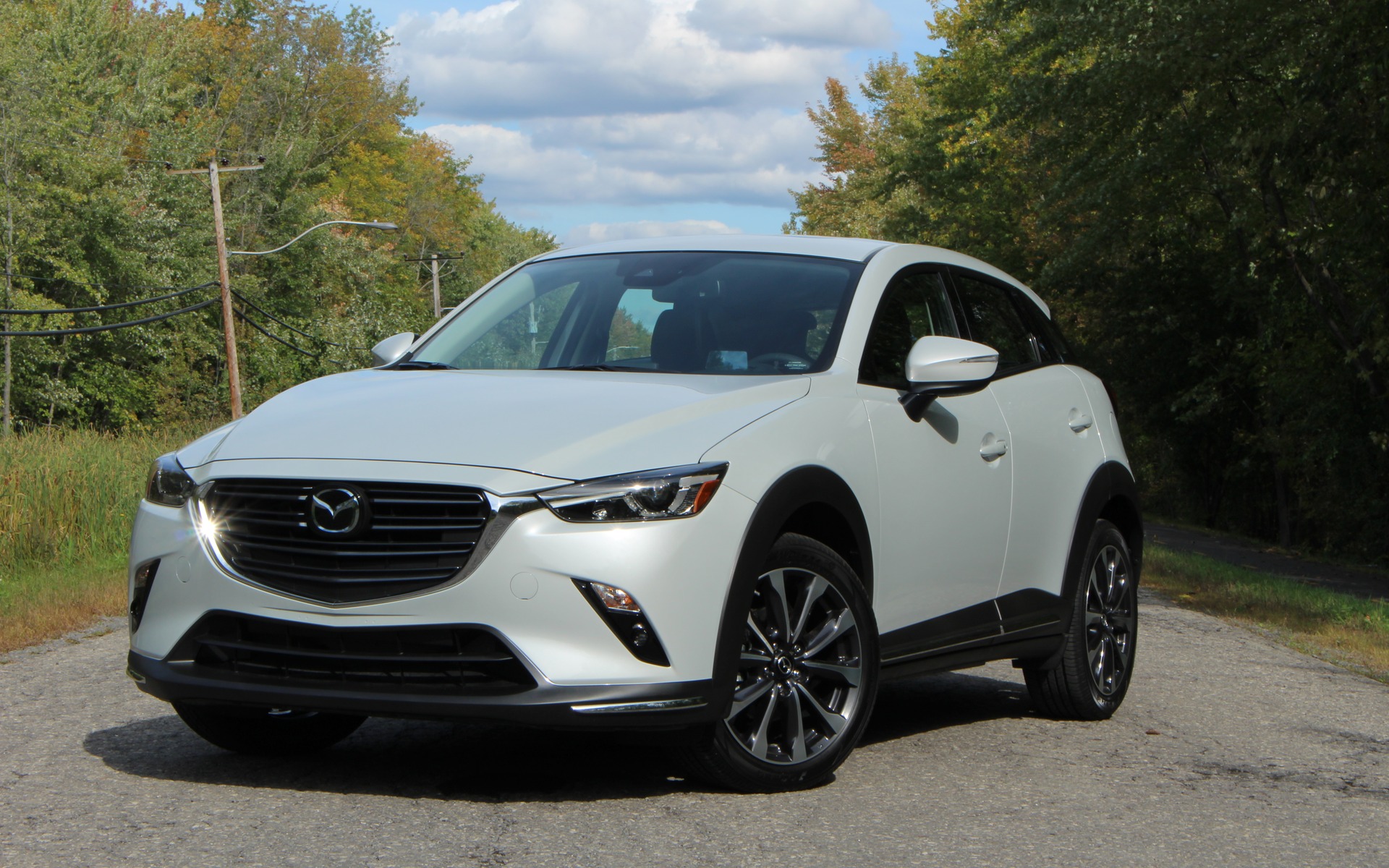 Strong points

Undeniable driving pleasure
Good fuel economy
Still got the looks

Weak points

Small cargo area
Even smaller rear-seat area
Firm suspension on rough roads
Full report
As more and more small crossovers are hitting the market, consumers are trading in their cars for these urban runabouts. The Mazda CX-3 was introduced for the 2016 model year and was quickly adopted for its athletic styling, fun-to-drive character and reasonable price.
In order to compete with popular rivals such as the Nissan Qashqai, the Hyundai Kona, the Subaru Crosstrek and the Honda HR-V, Mazda decided to give its CX-3 a mild update for the 2019 model year.
The changes are subtle on the outside, but at the same time, this subcompact crossover didn't really need a redesign. The front grille has been reshaped, while on the top-shelf GT, the taillights now incorporate LED technology and there are new 18-inch alloy wheels. The Soul Red Crystal paint colour is now available on all trims for an extra $450.
The Skyactiv-G 2.0-litre four-cylinder engine is still on board, but it received some improvements for smoother operation and increased low-rpm torque. Output is set at 148 horsepower, up by two, and peak torque remains at 146 pound-feet at 2,800 rpm. Nothing to write home about, but the engine does feel slightly more responsive during spirited driving, so that's a plus.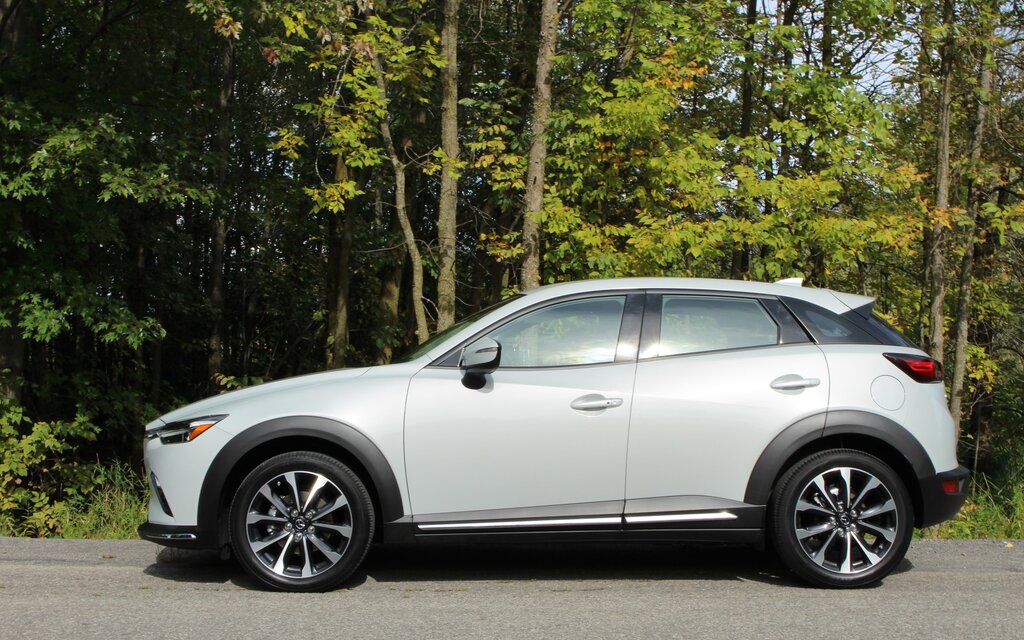 Fuel economy is also up, but marginally. With AWD, the combined city/highway rating drops from 8.2 to a class-leading 8.1 L/100 km, tied with the Crosstrek. We averaged 7.5 L/100 km during our week-long test in the 2019 Mazda CX-3 GT equipped with a six-speed automatic transmission and all-wheel drive. A six-speed manual gearbox is also available in the front-drive GX trim.
True to Mazda's philosophy, the CX-3 is still the most fun-to-drive crossover in its segment, with perfectly calibrated steering and a sporty suspension setup that is admittedly not the most comfortable nor the quietest on rough roads. The company also added G-Vectoring Control, an electronic feature that enhances the vehicle's dynamic responsiveness and stability, while reducing the steering corrections required by the driver on uneven roads.
The 2019 Mazda CX-3's cockpit also gets some changes. The seats were redesigned for better comfort, the rear seat gets a fold-down centre armrest in GS and GT trims, and the latter now boasts full leather upholstery. A significant difference is the adoption of an electric parking brake, which frees up space on the centre console to reposition the Mazda Connect rotary dial and surrounding buttons, now more accessible and easier to use.
The infotainment system relies on a seven-inch touchscreen, which only responds to finger input when the vehicle is immobilized in order to reduce driving distraction. Once we get used to the menu layout, browsing through the system with the console-mounted controls is intuitive and allows us to keep our eyes on the road. The main gripe about Mazda Connect is the navigation system that's not as slick as those found in rival products. We can now benefit from Apple CarPlay and Android Auto integration in the CX-3.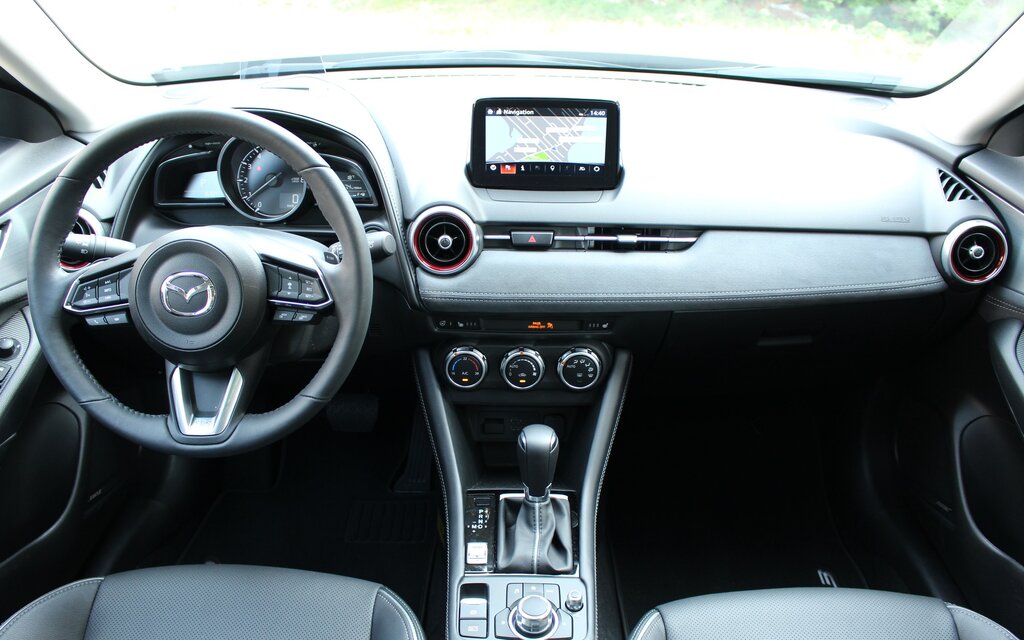 Alas, the changes applied to the 2019 Mazda CX-3 didn't fix the crossover's major shortcoming, and that's a lack of interior room. This is one of the smallest in its category, and rear-seat occupants will feel confined. We shouldn't even think of sitting three people across here, not even three kids.
Cargo space is also lacking, with a volume of 452 litres when the rear seats are occupied, which places the CX-3 second-to-last in the subcompact SUV segment. Only the Fiat 500X fares worse. At least when the rear seatbacks are folded down, maximum cargo volume increases to a more reasonable 1,528 litres. Still, the HR-V and the Qashqai are more family-friendly choices.
Pricing starts at $21,045 before freight and delivery charges, but that's for a base GX with the manual transmission. Most Canadian buyers will prefer an automatic and an all-wheel drivetrain, which means spending at least $24,345. In comparison, Honda charges $25,600 for a similar HR-V, Nissan asks $25,498 for an AWD Qashqai and Subaru's Crosstrek retails for $24,995 with an automatic gearbox. Meanwhile, we can get an AWD Kona for $23,099.
We just wish Mazda would equip every CX-3 with heated front seats as standard, like Honda, Nissan and Hyundai do. To obtain heated seats and steering wheel, we must step up to the mid-level GS which costs another grand. Our GT tester rang in at $31,245.
Competitively priced, attractive and boasting a well-appointed cabin, the CX-3 will appeal to those seeking a small vehicle with good driving dynamics and great fuel efficiency. On the other hand, if we're looking for an affordable vehicle to haul the family around, there are more practical choices in the subcompact crossover category.
Share on Facebook