2019
Range Rover Velar

: Fashion Statement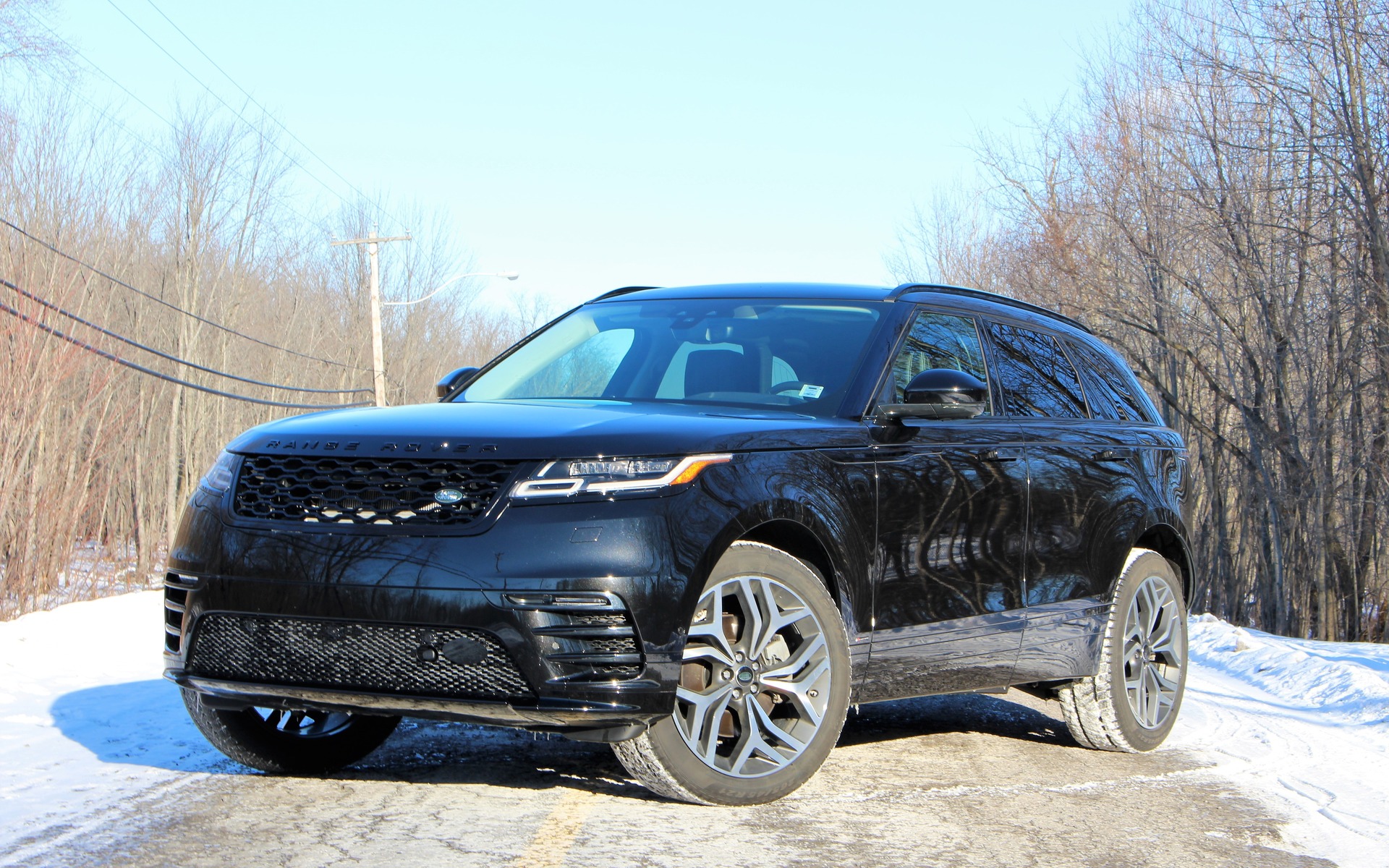 Strong points

Seductive design, inside and out
Comfortable ride
Good cargo space

Weak points

Not much rear-seat legroom
Complex infotainment system interface
High price
Full report
Is it ironic that the most expensive models in Land Rover's lineup in Canada are the ones that sell the most? As luxury-vehicle buyers strongly value brand perception, it's only normal that the Range Rover line of SUVs enjoys greater success than the "regular" Land Rover models.
Since last year, the company is offering the Range Rover Velar, an addition to the lineup and arguably the most striking from a design perspective. It shares its architecture with the Jaguar F-PACE, but while the latter likes to show off its performance and handling characteristics, the Velar is more about looks and brains.
It seems big on the outside, but it actually fits into the compact luxury SUV segment. In the English brand's lineup, the midsize category is already occupied by the Land Rover Discovery and the Range Rover Sport anyway. The Velar has a striking presence with its long hood, low roofline and pronounced rear overhang. Painted black, it looks particularly sinister, but brighter colours highlight the SUV's styling details a lot more.
Power comes from a variety of sources, including a turbodiesel 2.0-litre four (180 horsepower), a turbo gasoline 2.0-litre four (296 hp) and a supercharged 3.0-litre V6 (335 and 375 hp). There's also a limited-edition SVAutobiography edition with a supercharged 5.0-litre V8 that belts out 543 horsepower. It's worth nothing that the diesel engine will be canned after the 2019 model year in Canada.
We took the Velar P380 R-Dynamic HSE for a one-week test, equipped with the most powerful version of the force-fed V6. It's connected to an eight-speed automatic transmission and all-wheel drive. It can blast from 0 to 100 km/h in 6.0 seconds and reach a governed top speed of 250 km/h. With the proper equipment, towing capacity can reach 2,400 kilograms or 5,291 pounds.
For an upscale luxury SUV costing as much as the Velar (more on that later), we can't imagine purchasing it with a four-cylinder mill, but that's just us. On the other hand, not all consumers are always in a hurry and need lustful engine sounds to get excited. With the V6, the penalty at the pump is 1 L/100 km, and during our winter test, we averaged 12.1 L/100 km which is slightly above the combined city/highway rating of 11.6.
The 2019 Range Rover Velar with the P380 engine competes with hot-blooded SUVs such the Mercedes-AMG GLC 43 4MATIC, the Porsche Macan S, the Audi SQ5 and the BMW X3 M40i, which produce between 349 and 385 horsepower. And the company's own Jaguar F-PACE S, which uses the same powertrain. The Velar has good road manners, thanks in part to its air suspension that's included in higher-end trim levels.
The Velar's interior design is also pretty sweet, with a resolutely sophisticated approach relying on touchscreens and wheel-mounted tactile surfaces. However, we'd go for some wood veneer to cut down on the overall darkness and we're not too fond of the piano black surfaces. The lower touch-sensitive control panel is particularly slick, and the multifunction rotary dials for setting cabin temperature is neat from a design perspective.
On the other hand, this whole system isn't simple to use, with a myriad of little button zones that difficult to poke while driving, and most functions require at least two steps to perform. Same goes for the top screen, and the system could be quicker to boot up after we start the vehicle. On a more positive note, the Meridian sound systems in Land Rover and Jaguar products are fantastic.
The low roofline and small windows don't help make this SUV feel very spacious, and being a compact-sized vehicle, rear-seat accommodations are adequate at best. Cargo space totals 673 litres with the rear seats in place, and a maximum of 1,731 litres with the seatbacks folded. It's slightly less roomy than the F-PACE, but above average for the segment.
The entry price for a 2019 Range Rover Velar is $63,700 before freight and delivery charges, which is way more than any other compact luxury SUV. Our R-Dynamic HSE tester checks in at $80,700, or just below the $90k mark with options. That's a lot of dough, and we're wondering if we'd be happier in the bigger Range Rover Sport, which starts out at about $82,000 and is much more practical for the family.
However, the Velar isn't about value, ultimate performance or versatility. It's about style, comfort and being a fashion statement. Those attributes are more important for many luxury SUV buyers, and we can understand why they decide to spend a little more for the Velar instead of an X3, a Q5 or a GLC. If only Jaguar Land Rover could improve their reliability and customer satisfaction record, it'll be all set.
Share on Facebook