The Lincoln Aviator's Pothole-busting Suspension Explained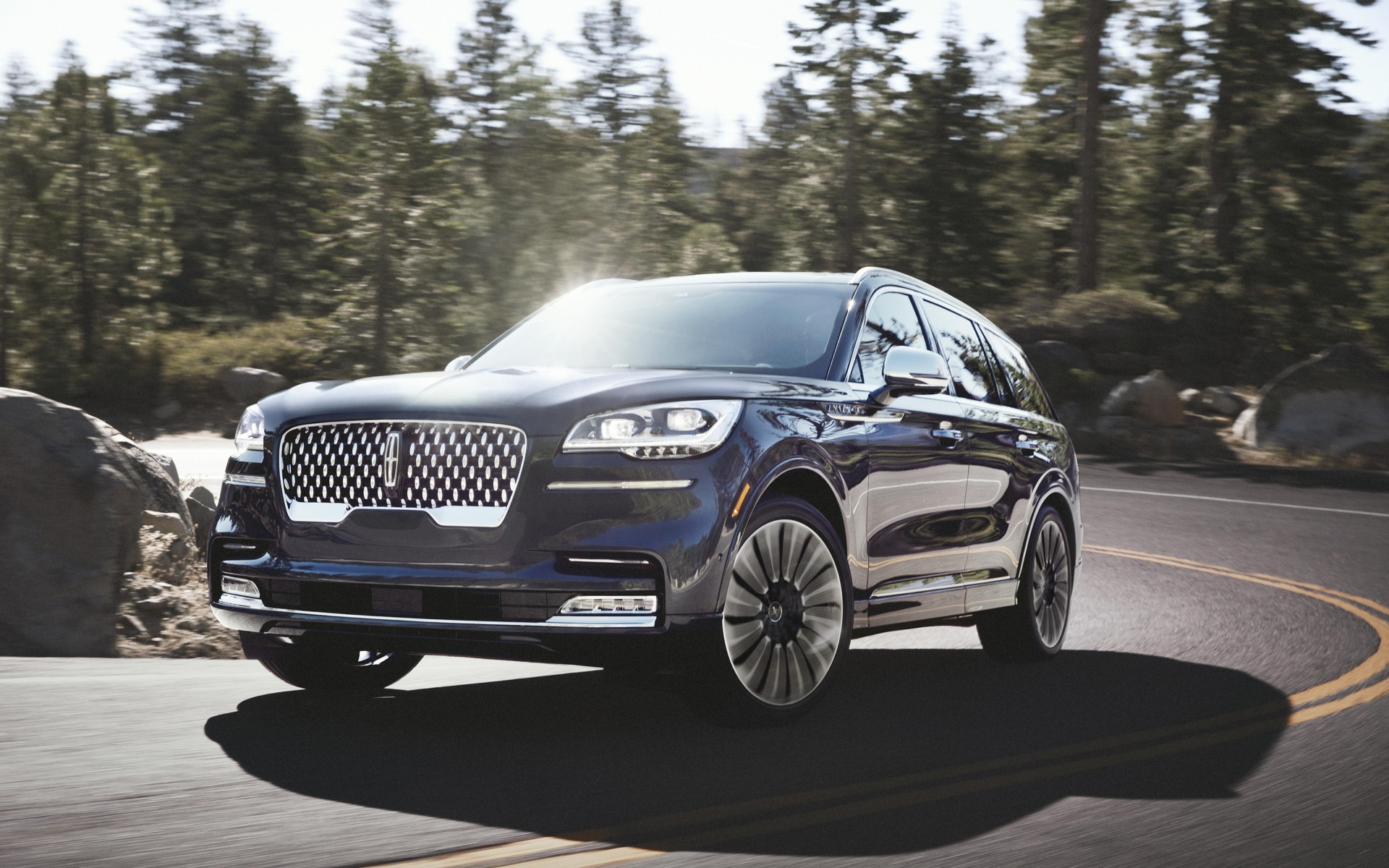 The all-new 2020 Lincoln Aviator, which will arrive at Canadian dealers a bit later this summer, is a three-row midsize luxury SUV that aims to stand out from competitors by offering superior levels of comfort.
Beyond the 30-way power-adjustable "Perfect Position" front seats with massage function, it's the new electronic suspension technology that impresses the most.
How Does it Work?
On the road, a suite of 12 sensors constantly monitor chassis and body movement, steering, acceleration and braking. Every second, these sensors scan the road 500 times, collect more than 23,000 bits of data and can automatically prompt setting adjustments up to 100 times.
Furthermore, with the Lincoln-first Road Preview technology, the Aviator uses a front-facing camera to read the road surface nearly 50 feet ahead as it looks for height deviations between two and eight inches. It can spot speed bumps, frost heaves and of course those dreaded potholes, preparing the suspension and making the ride over them as comfortable as possible.
In fact, there's even an advanced pothole mitigation feature that can sense when a wheel is dropping into a severe dip and stiffens the shock absorber to reduce the amount of drop, lessening the harshness of a tire strike. By the way, each wheel responds independently, allowing the vehicle to tailor its response to any given road surface.
The following video offers a great illustration of the system:
For maximum comfort, the optional Air Glide suspension replaces the traditional hard coil springs with guided air springs, enabling several preset ride heights.
For example, the Aviator will automatically lower itself upon approach to make for easier entry and cargo loading. It does the same when you drive at speeds in excess of 110 km/h in order to optimize aerodynamics and handling. Also, in the Deep Conditions drive mode, the suspension rises to its highest position for better obstacle-clearing capability.
Two Aviator Models
Set to rival the likes of the Acura MDX, Audi Q7, BMW X5 and Volvo XC90, the 2020 Lincoln Aviator is priced from $75,500 plus freight and delivery charges.
If the base model leaves you wanting more despite a twin-turbocharged V6 engine rated at 400 horsepower and 415 pound-feet of torque, consider the Grand Touring plug-hybrid model offering 450 horsepower and a stunning 600 pound-feet of torque (EV range has yet to be announced). Each one comes standard with all-wheel drive and a 10-speed automatic transmission.
Share on Facebook