1990 Lexus LS 400: The Game Changer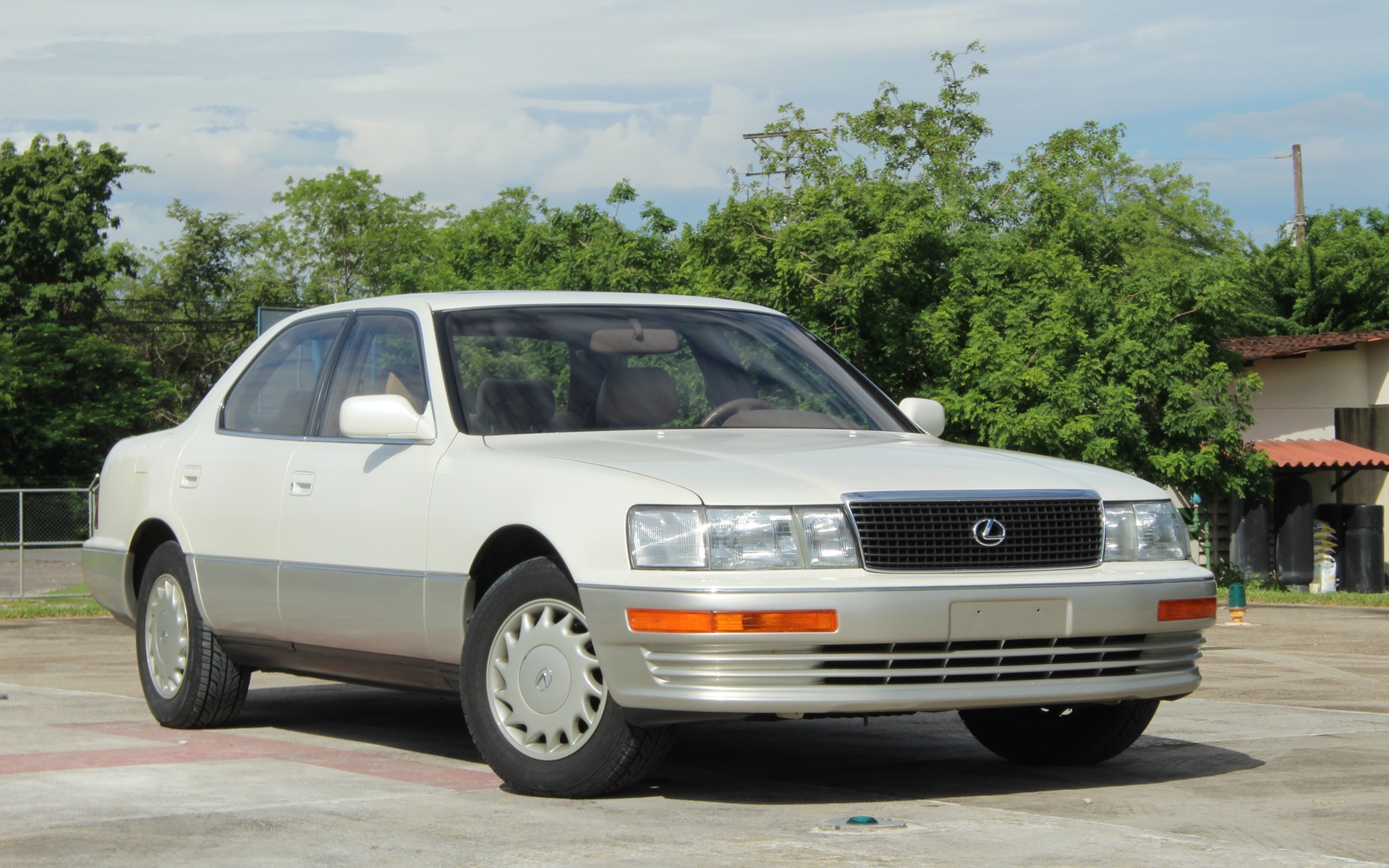 LIBERIA, Costa Rica – Lexus is celebrating its 30th anniversary in 2019, and it invited journalists from around the globe to Costa Rica, where we had the opportunity to get some seat time in a few vintage Lexus models alongside a couple of 2020 models, including the Lexus RX and the Lexus GX utility vehicles.
However, the very first car to be introduced under the Lexus brand was the LS 400 sedan. Designed and engineered to rival—and surpass—the best luxury cars produced by BMW, Cadillac and Mercedes-Benz at the time, the LS 400 quickly gained an enviable reputation of reliability, in addition to the brand's purchase and ownership experience.
It was equipped with a newly developed 4.0-litre V8 that produced 250 horsepower and 260 pound-feet of torque, connected to a four-speed automatic transmission.
The example we drove was taken from Toyota's U.S. museum, and was in amazingly good shape, with virtually no creaks or rattles. Ok, there was a minor wind leak around the front-passenger door frame. As cars have grown over the years, the 1990 Lexus LS 400 would fit in the midsize segment today, but its dimensions were similar to those of the Mercedes-Benz S-Class and BMW 7 Series back in the day. The current-generation Lexus LS is huge in comparison. There's a decent amount of room up front, sufficient space in the back for two—or three with some shoulder rubbing.
The LS 400's ride quality is surprisingly good, despite turning 30 years old. The car's overall refinement is one of the things that set it apart when it hit the market. The V8 engine obviously doesn't have the low-rpm torque of modern turbocharged powertrains and the four-speed tranny doesn't have lightning-quick reflexes, but they work in utter smoothness.
The sedan also introduced some nifty features back then, such as a power tilt and telescopic steering column with a position memory feature, and power-adjustable shoulder belt anchor points up front. Aside from some wood trim on the centre console and leather-trimmed door panels, the LS 400's cabin doesn't look very sumptuous, but the competition was no better in that regard. Our test car doesn't even have a CD player.
It was fast, it was aerodynamic, and it was more fuel-efficient than its rivals. But the LS 400's success can also be attributed to the brand and its dealership network, which take pride in saying that they redefined the luxury-car market, especially in North America, where Lexus first opened for business. If other brands have stepped up their game in the last 30 years, improving the customer experience as well as producing more reliable and more luxurious automobiles, it's arguably because of Lexus and its game-changing LS 400.
Share on Facebook