Bentley EXP 100 GT Concept Shows the Brand's High-tech Future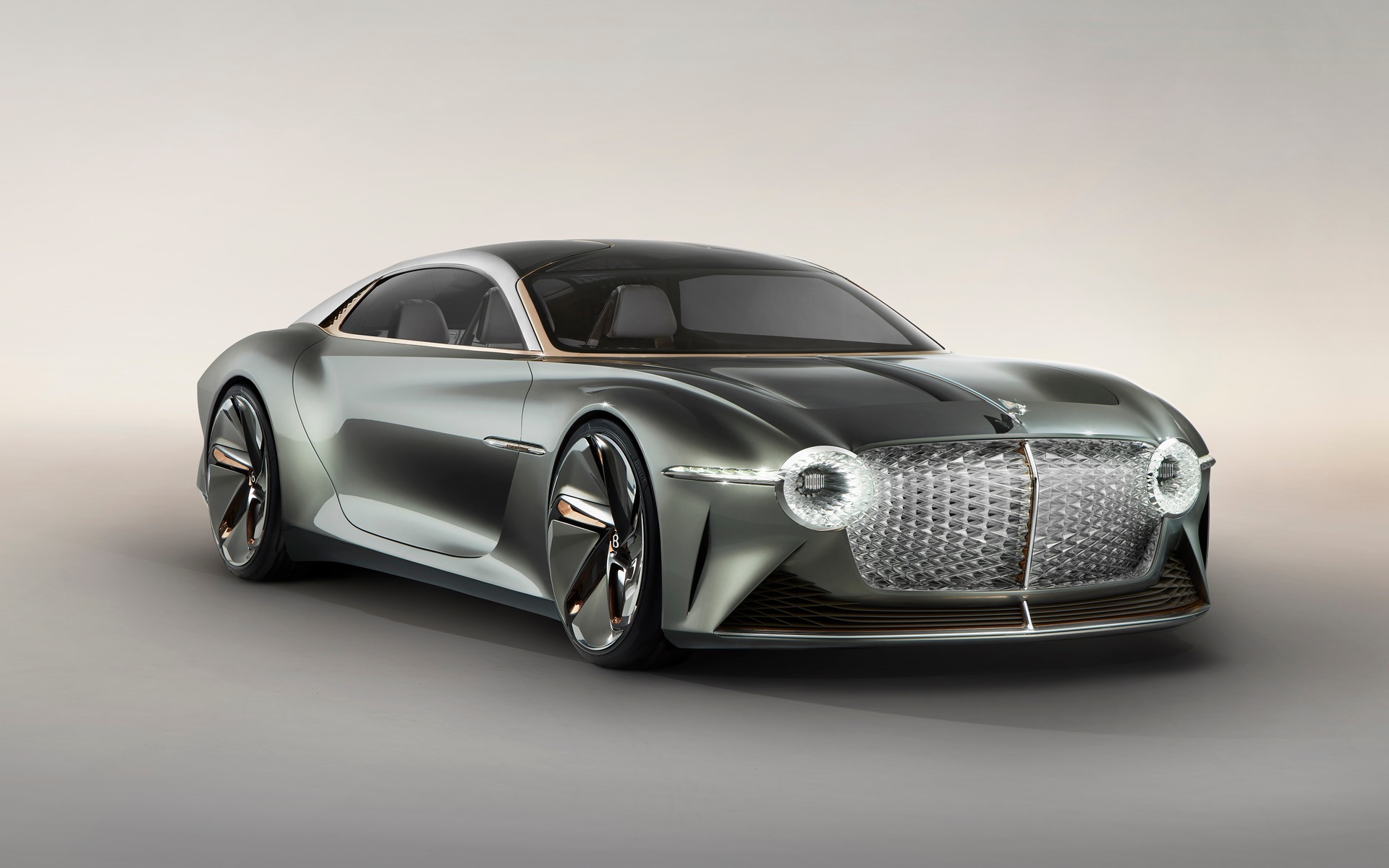 July 10, 2019 marks Bentley's 100th year, which is an extraordinary milestone achieved by only a few companies. As a celebration, the British automaker today unveiled its vision of the future of luxury mobility.
The Bentley EXP 100 GT concept is said to reimagine the Grand Tourer for the world of 2035. Powered by four electric motors that deliver just over 1,100 pound-feet of torque, it accelerates from 0-100 km/h in less than 2.5 seconds and reaches a top speed of 300 km/h.
The car remains fairly lightweight at 1,900 kilograms, helping the high-capacity battery provide a range of approximately 700 kilometres. Bentley is banking on future battery technology to have five times the conventional energy density, allowing the EXP 100 GT to charge to 80 percent in just 15 minutes.
As reported last month, Bentley plans to bring out hybrid versions of all its models by 2023 and launch the first all-electric Bentley by 2025.
A Sight to Behold
The sleek and muscular exterior explores the brand's future design direction. Made from lightweight aluminum and carbon fibre, the concept measures 5.8 metres long and almost 2.4 metres wide. This is further enhanced by decorative features crafted from copper and aluminum. The driver and passenger doors are two metres wide and pivot outwards and upwards almost three metres high for effortless access.
A focal point is the smart, illuminated matrix grille and Flying B mascot which come to life as one approaches the car.
Luxurious and Intelligent Cabin
Bentley craftspeople have taken handcraftsmanship of materials to an unprecedented level. For example, the embroidery pattern of the sustainable textiles and leather complement the pattern of the grain in the naturally felled wood veneer. Meanwhile, the innovative glass roof is embedded with prisms that collect light and transfer it into the cabin using fibre optics.
Rotary switches fashioned from copper and aluminum combine with multiple digital displays and augmented reality to form the human-machine interface. The AI-powered Bentley Personal Assistant is a centre piece of the main console and visualised using illuminated crystal from Cumbria, England. Ambient lighting can also be modified to recreate a specific mood or exterior environment, while additional effects are delivered through projection mapping onto trim panels, such as door pads.
Furthermore, the Bentley EXP 100 GT features adaptable biometric seating that can be configured in three different ways, depending on whether the owner is driving or using the fully autonomous mode. Biometric sensors monitor temperature, passenger position and environmental conditions to deliver the ultimate in comfort, whatever the conditions.
Sustainable innovation is also at the heart of this concept's experience. The collection of materials includes 5,000-year-old copper-infused riverwood, Compass exterior paint made from recycled rice husks, 100-percent organic leather-like textile from wine making, British farmed wool carpets and embroidered cotton interior surfaces.
We could go on and on about the many sophisticated features of the Bentley EXP 100 GT, but the best way to appreciate what this car has to offer might be to watch the video below:
Share on Facebook