Watch and Hear the New Mid-engine Corvette Before its Big Debut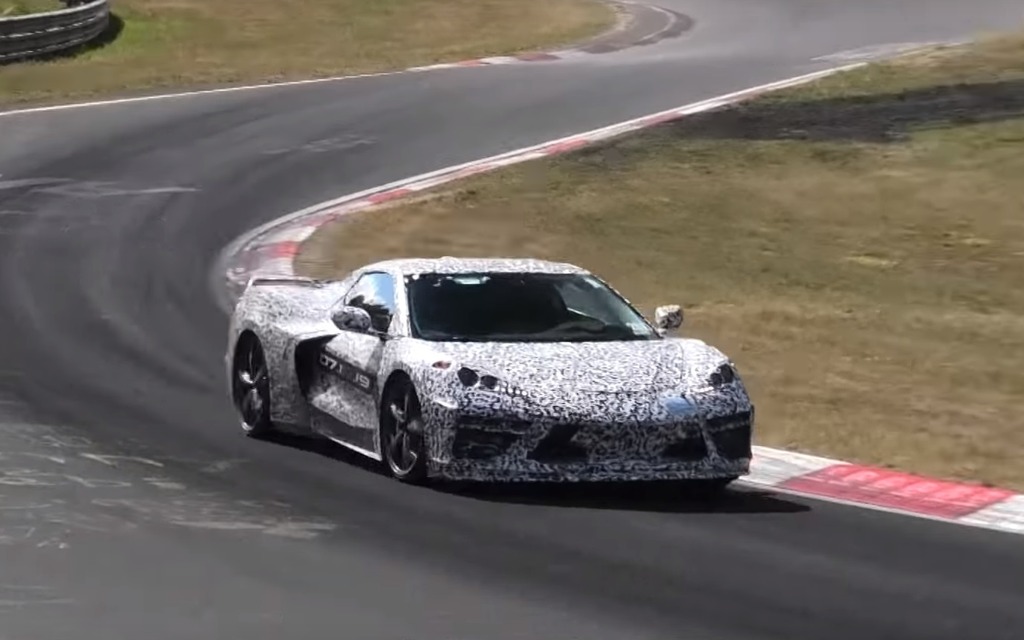 Is it July 18 yet? The wait for the official world premiere of the all-new 2020 Chevrolet Corvette is almost over, but we can't pass up this opportunity to show you a video of the eighth-generation, mid-engine sports car lapping the famous Nürburgring Nordschleife in Germany.
At least two (possibly four) prototypes wearing the same camouflage seen earlier this year were spotted on the 20-kilometre race track and a video was posted on the YouTube channel of Carspotter Jeroen.
The cars don't seem to have any extra cladding or components impeding their performance, so we're looking at pretty much the real thing. The first impressions from this dynamic testing session are that the new Corvette is much more balanced and stable through corners.
The mid-mounted 6.2-litre V8 engine obviously deserves credit for that. Codenamed LT2, it's a slightly modified version of the current LT1 unit. Reports indicate that output will be close to 500 horsepower.
We'll have the complete specs and undisguised pictures in just 10 days, so keep following us to get your C8 Corvette fix. And feel free to crank up the volume because it sounds fantastic!
Share on Facebook