2020 Ford Mustang Shelby GT500 Specs Finally Revealed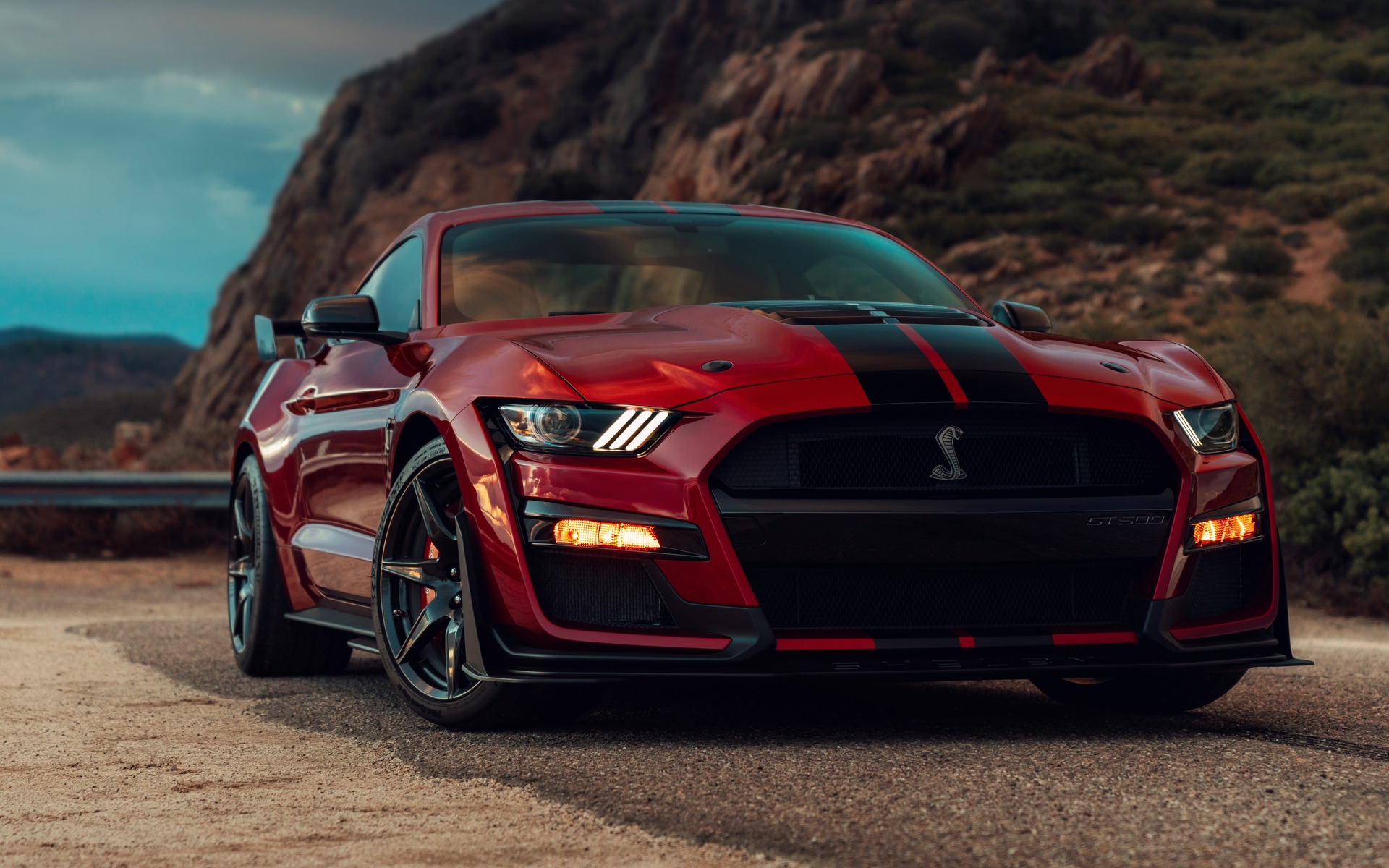 Ever since it made its debut at the North American International Auto Show in Detroit earlier this year, the all-new 2020 Ford Mustang Shelby GT500 has captivated fans and the media alike with the promise of more than 700 horsepower—the most potent production version ever in the history of the iconic pony car.
Today, the company finally released the official numbers. The Shelby GT500 will produce 760 horsepower and 625 pound-feet of torque from a supercharged 5.2-litre V8 engine running on 93-octane premium gasoline.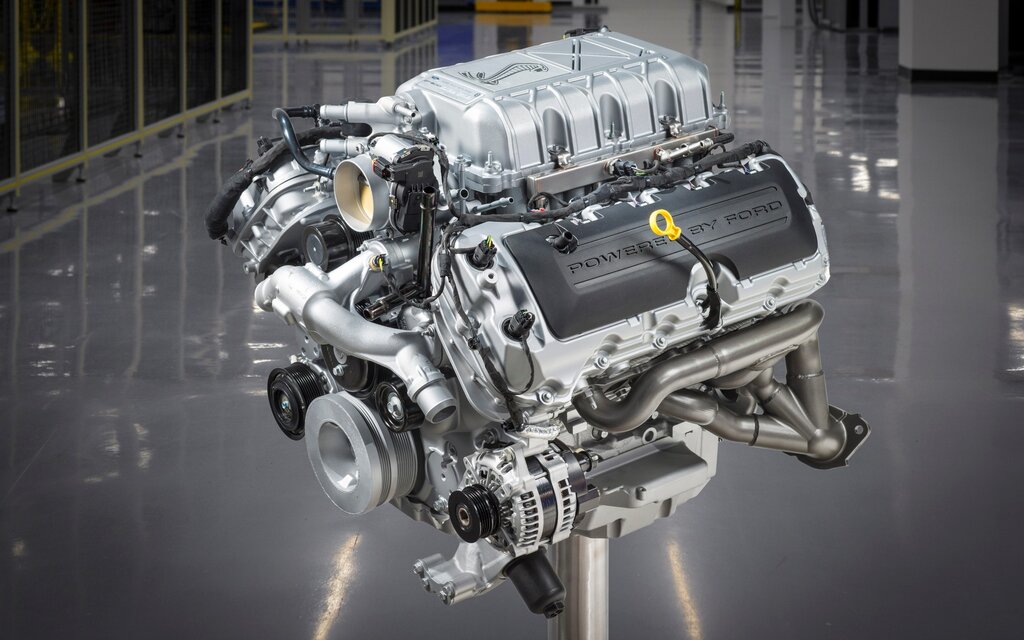 Ford claims it's the most power- and torque-dense supercharged production V8 engine in the world.
This makes the Shelby GT500 mightier than the 650-horsepower Chevrolet Camaro ZL1 and even the 755-horsepower Chevrolet Corvette ZR1.
The king of muscle cars remains the Dodge Challenger SRT Hellcat Redeye, which generates nearly 800 horsepower—797 to be exact.
The Ford Shelby GT500 also promises to be the most aerodynamically advanced, quickest-accelerating stock Mustang ever, although Ford has yet to announce an official 0-100km/h time (it has been estimated at 3.5 seconds). It will clear the quarter-mile in less than 11 seconds.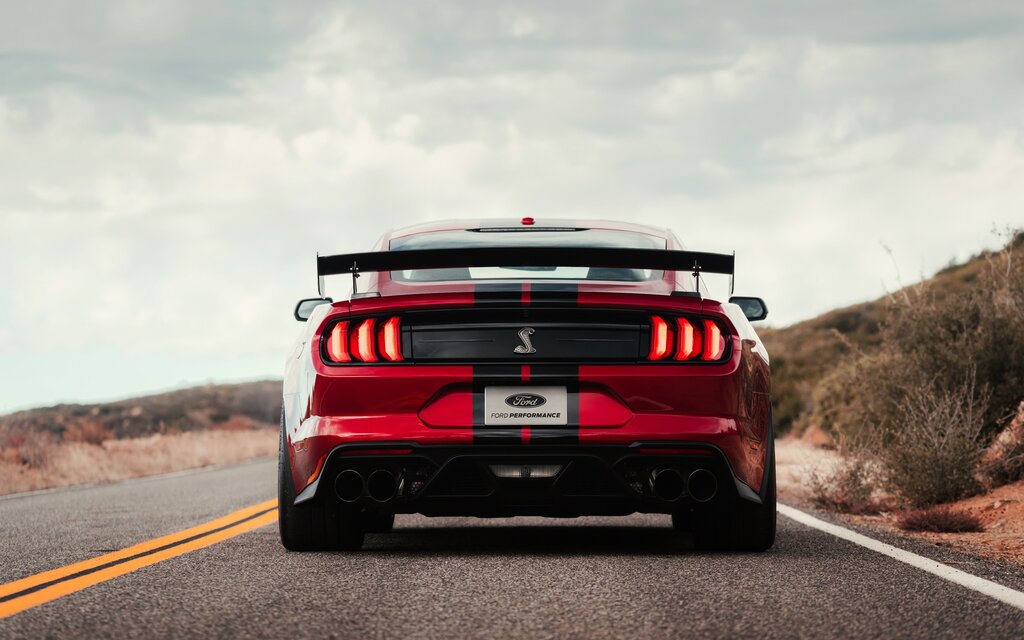 On the other hand, the car's top speed will be governed to 290 km/h and we explained why it a previous article.
The 2020 Ford Mustang Shelby GT500 will go on sale this fall and we can't wait to drive it, especially after spending some time recently in the Shelby GT350.
Share on Facebook