2020 Porsche 718 Spyder and 718 Cayman GT4 Unveiled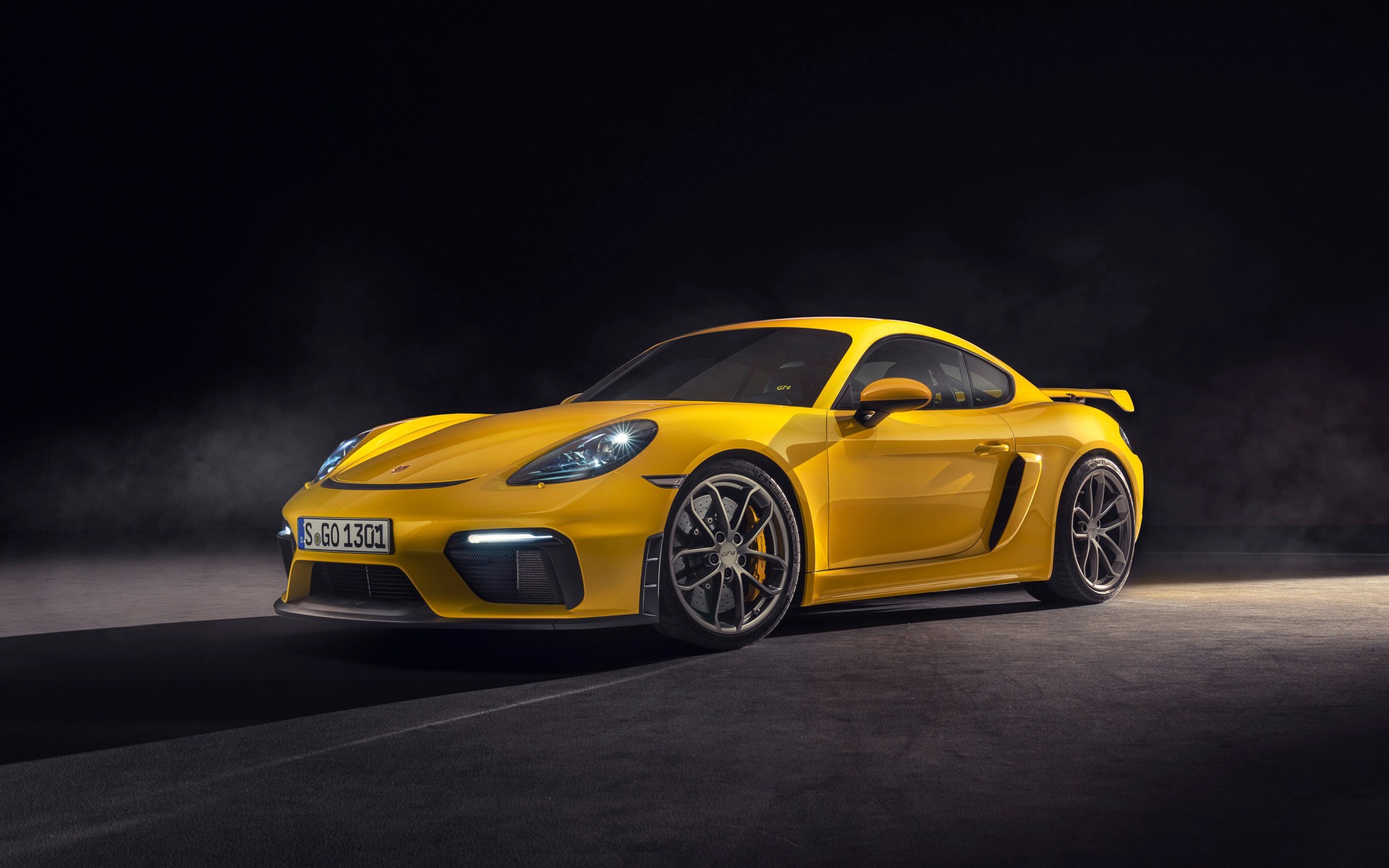 Good news for sports car enthusiasts and those who seek big thrills behind the wheel: Porsche has just introduced a new, racier and more powerful version of its entry-level sports cars.
The 2020 Porsche 718 Spyder and the 2020 Porsche 718 Cayman GT4 share a technical base for the first time. We're talking about a newly developed, naturally aspirated flat-six engine (based on the same engine family as the turbo engines in the current 911 Carrera models) mated to a six-speed manual transmission. This 4.0-litre unit generates 414 horsepower—29 hp more than in the GT4 predecessor and 39 hp more than in the previous Spyder—and has a maximum engine speed of 8,000 rpm.
In both cases, acceleration from 0-100 km/h takes just 4.4 seconds. The roadster has a top speed of 301 km/h, while the coupe is a bit faster at 304 km/h.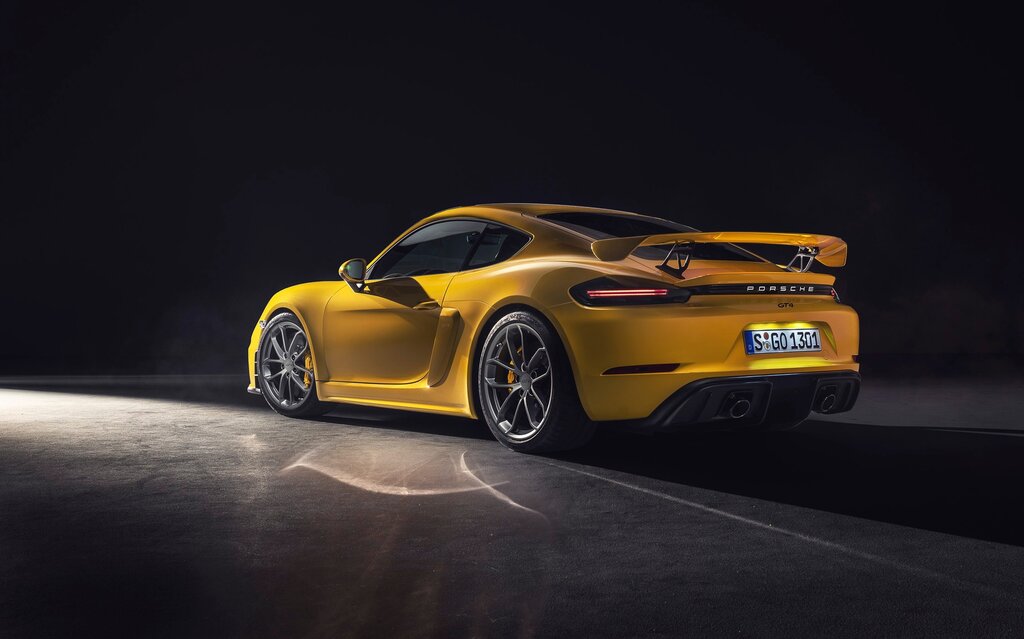 If you prefer to go smooth, you should know that the engine features adaptive cylinder control which temporarily interrupts the injection process in one of the two cylinder banks to reduce fuel consumption under lighter loads.
For the first time, the 718 Spyder (not to be confused with the 718 Boxster) benefits from the high-performance GT chassis of the 718 Cayman GT4. With its superior cornering dynamics, it allows drivers to push the car even harder and enjoy a more emotional driving experience, Porsche says.
The further refined and lightweight suspension makes use of racing technologies, while the PASM damping system enables a 30-mm drop in ride height, creating a lower centre of gravity. As for the high-performance braking system, it is designed to provide consistent braking that is suitable for track driving thanks to large, fixed aluminum calipers (ceramic composite brakes are optional).
With regard to aerodynamics, the 718 Cayman GT4 produces up to 50 percent more downforce without adversely affecting drag. Most of it comes from the new, functional diffuser and fixed rear wing, the latter proving 20-percent more efficient than the old design. The front section, which is optimized in the GT style, maintains the aerodynamic balance with a large front lip spoiler and so-called air curtains that channel the airflow along the front wheels.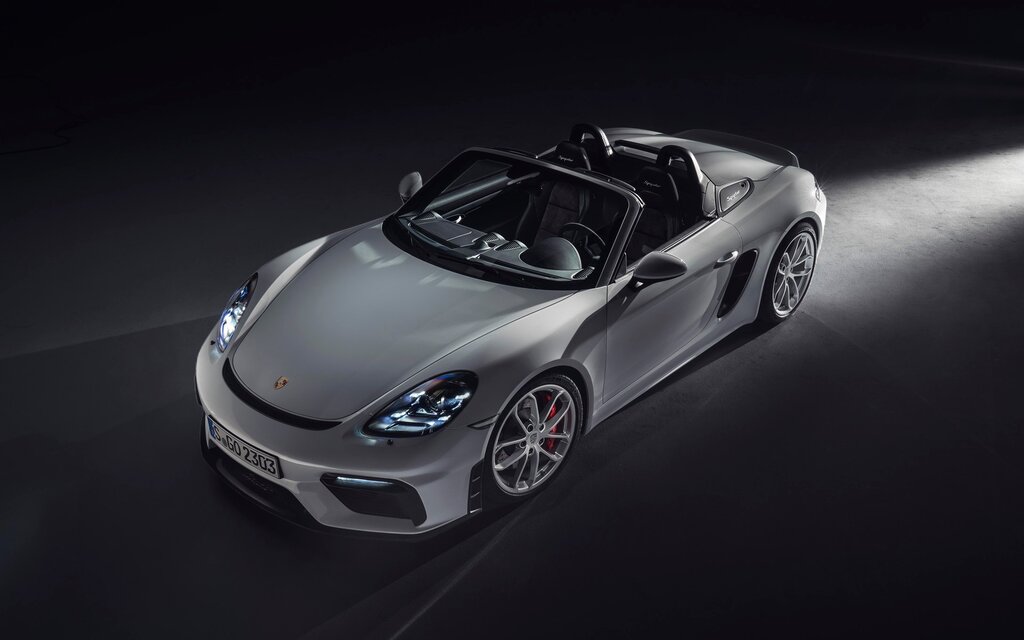 Unlike the GT4, the new 718 Spyder has a rear spoiler that comes up automatically at 120 km/h. Meanwhile, its lightweight soft top can be stowed away under the rear deck lid in just a few steps, but it can easily cope with high speeds once installed, the company insists.
The 2020 Porsche 718 Spyder and 718 Cayman GT4 are available to order now. Canadian pricing starts at $110,500 and $113,800, respectively, before you add the inevitable taxes, freight and delivery charges.
Share on Facebook