2020 Hyundai Elantra: Still Good Enough for Bronze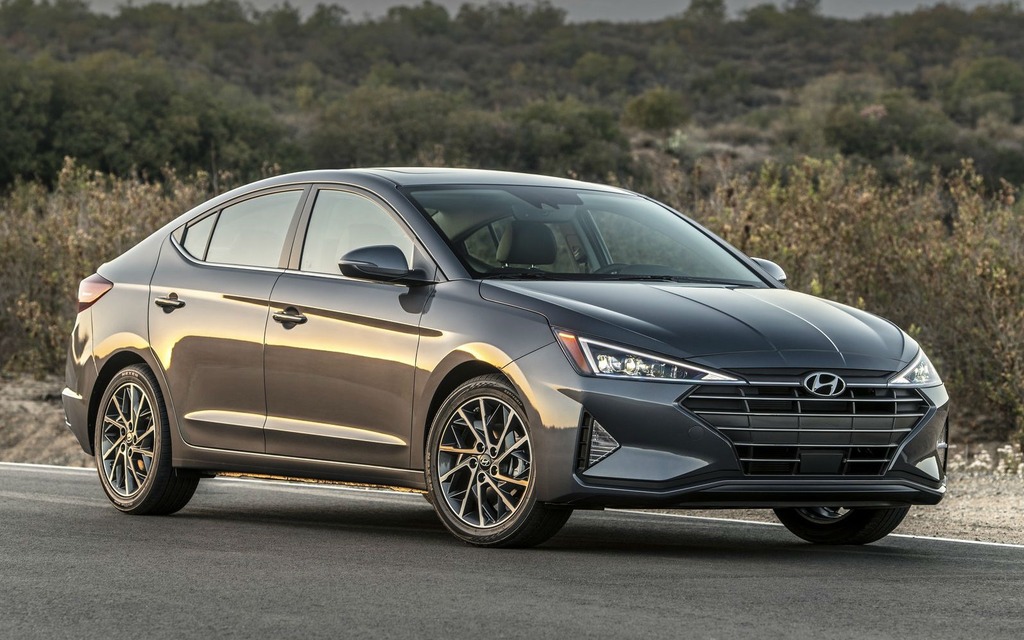 Strong points

Decent 2.0-litre engine
CVT does a good job
Nearly flawless ergonomics

Weak points

No AWD
No hybrid model
Long-term reliability is unknown
Full report
The Hyundai Elantra is one of the most popular cars in Canada. And for good reason. Despite a drop of about 9 percent last year, it still sold more than 41,000 units. Korea's finest compact ranks third in the country behind only the Honda Civic and Toyota Corolla.
The quality level is on par with the more established Japanese rivals and Hyundai is making sure we get the message through a sustained marketing effort.
Decent 2.0-litre Engine
Under the hood of the Hyundai Elantra is a 2.0-litre four-cylinder engine that produces 147 horsepower and 132 pound-feet of torque. For 2020, the optional six-speed automatic transmission is replaced with a more fuel-efficient CVT. Those who prefer to drive with three pedals and a stick will be happy to learn that the manual gearbox returns as standard equipment.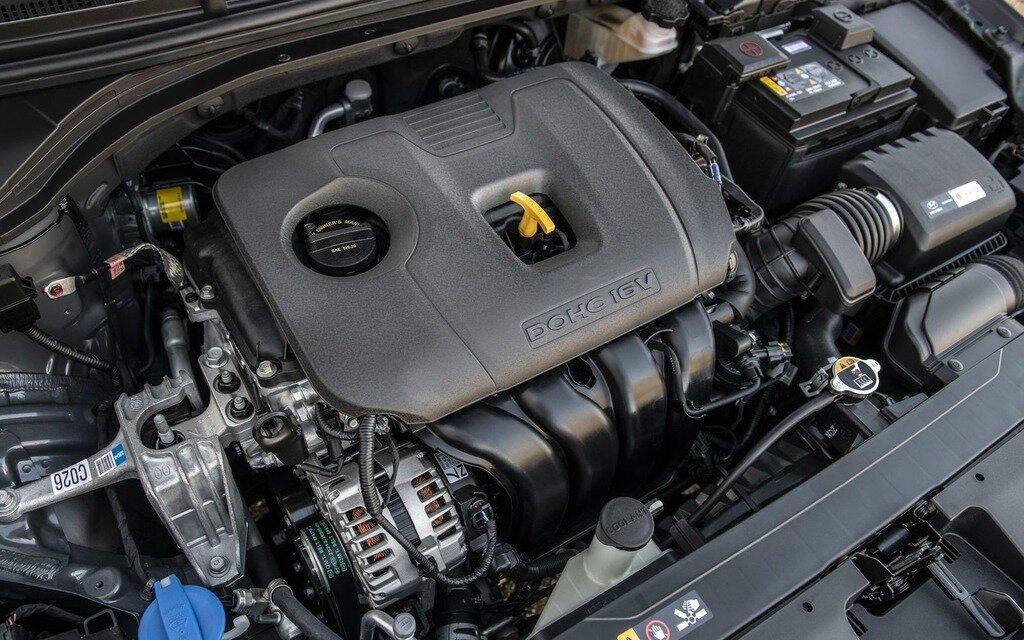 Performance is far from breathtaking. Then again, we would be lying if we said the Elantra lacks energy. We just hope that the bigger mill won't suffer from the same technical issues than the previous 1.8-litre unit.
While some people praise Japanese cars as if they were flawless, the reality is otherwise. Honda's 1.5-litre turbo has been reported to mix gasoline with engine oil, resulting in rough, uneven operation at times.
Higher Base Price
Whereas the outgoing model retailed from $15,999, the base 2020 Hyundai Elantra starts at $17,099. For $25,499, you can buy a 201-horsepower Elantra Sport sedan. As for the five-door Elantra GT, it carries a base MSRP of $20,599, although Hyundai recently launched a sportier GT N Line version starting at $27,199.
The latter aims to compete directly against performance-focused models like the Golf GTI and Jetta GLI, but if you ask me, Volkswagen has nothing to worry about for now.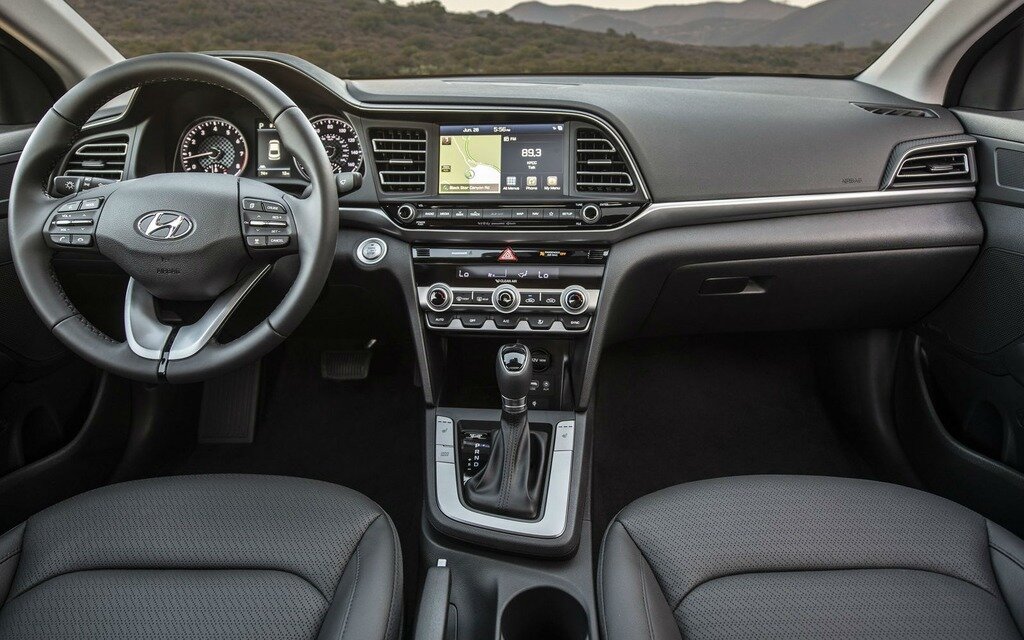 Ergonomic Dashboard
While some car companies insist on putting form over function, Hyundai designers created an ergonomic, user-friendly environment for Elantra occupants. The infotainment system is clear and simple, but if you want something a bit more familiar, there's Apple CarPlay and Android Auto integration, too.
Furthermore, the buttons and controls on the dashboard are all nicely aligned. It may sound trivial, but we appreciate this thoughtful detail. Likewise, the controls on the steering wheel are easy to access. The arrangement could use more flair, but functionality is definitely not an issue here.
One more note about the car's ergonomics: As we found out over the course of the test week, the driving position is really accommodating and everything is readily at hand. Bravo, Hyundai!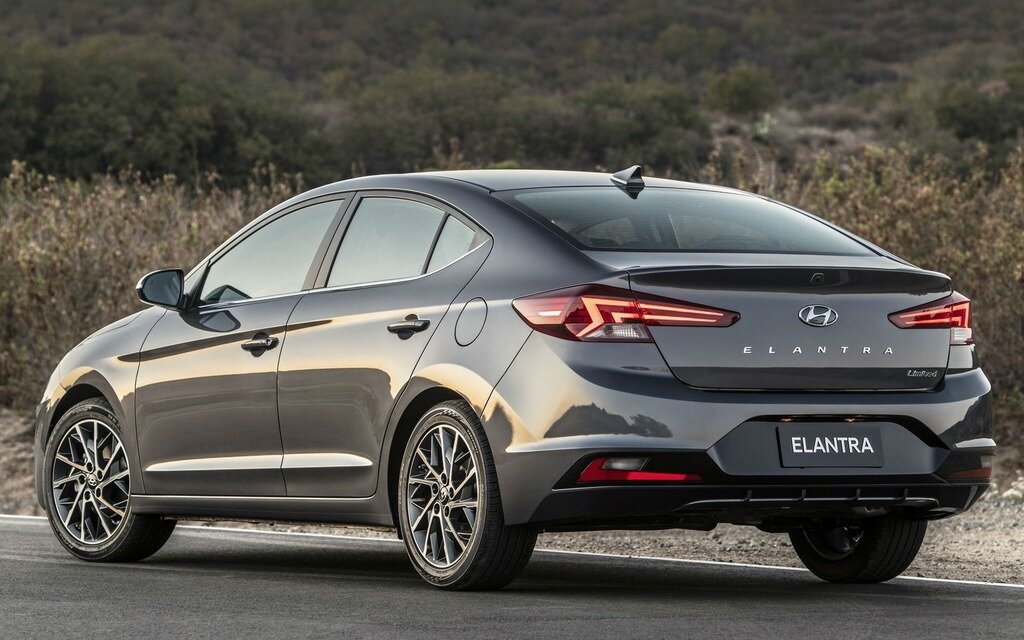 Safety Has a Price
In order to get the various active safety features, you must at least select the Preferred model starting at $20,549. It offers standard Blind-Spot Collision Warning with Rear Cross-Traffic Collision Warning, plus available Forward Collision-Avoidance Assist, Forward Collision Warning, Lane Departure Warning and Lane Keeping Assist.
Where's the Added Value?
Saying that competition is fierce in the compact segment would be an understatement. That's why automakers need to find one or more ways to stand out. Subaru used to be the only one to offer all-wheel drive (with the Impreza), but now the redesigned Mazda3 is doing the same. Toyota, meanwhile, is adding a hybrid variant of the highly popular Corolla for 2020.
Unfortunately, Hyundai fails to offer more than what the competition does.
Share on Facebook