Our Exclusive Look at the New 2020 Lexus RX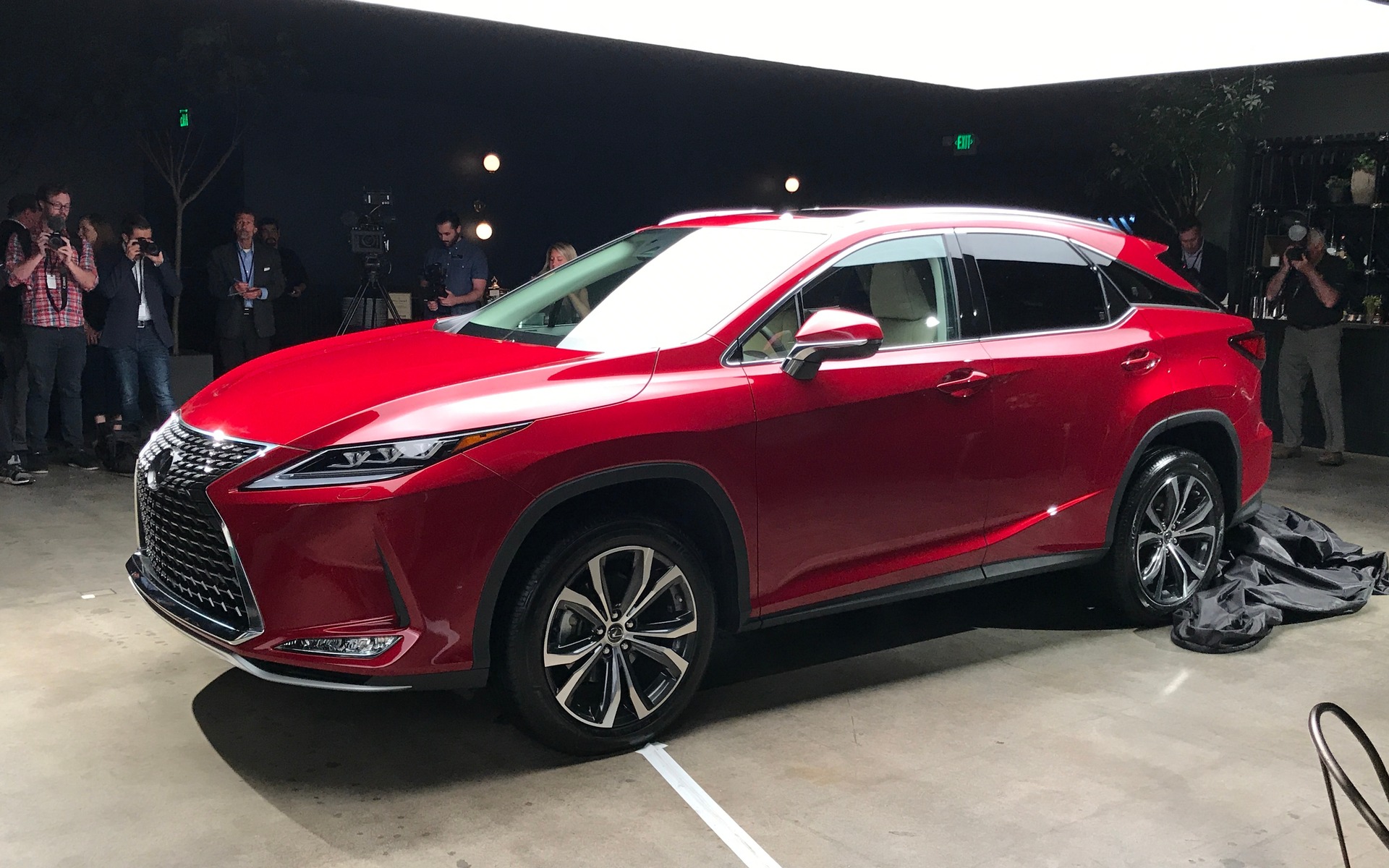 Lexus basically created the luxury crossover segment when it introduced the RX in the late 1990s. Almost no one could have predicted how immensely popular these vehicles would become, but the fact is that the RX has been the brand's best-selling product from the get-go.
For 2020, the Lexus RX gets a few updates and revisions to stay on top of its game. The world premiere took place on Wednesday night at the Shenzhen Auto Show in China and we had the privilege of watching it live inside Lexus' design studios in California.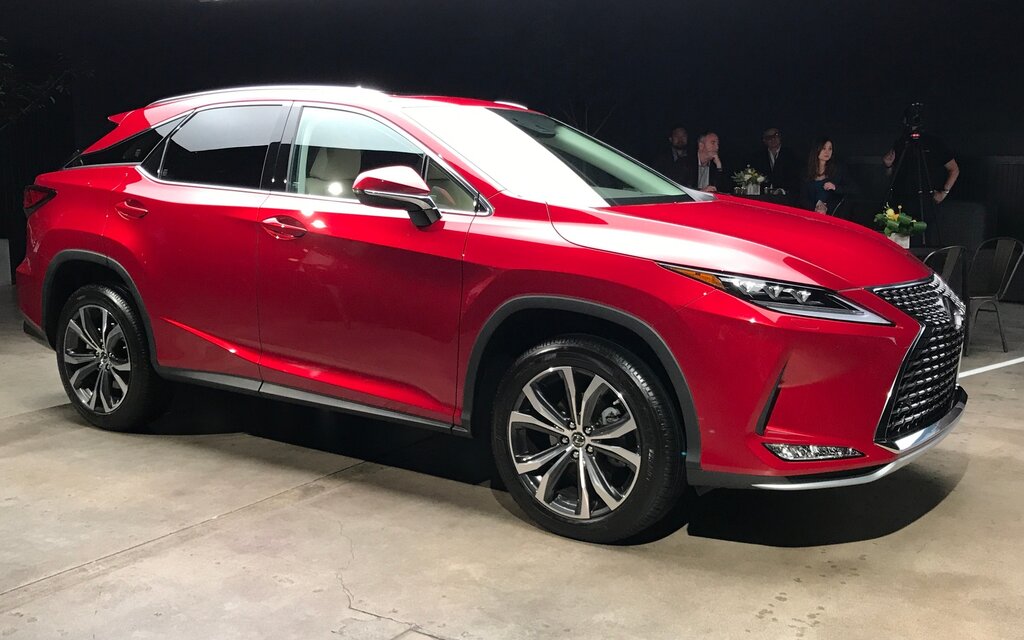 What Doesn't Change
There is nothing new under the hood as the 2020 Lexus RX 350 continues to rely on a 290-horsepower 3.5-litre V6 engine mated to an eight-speed automatic transmission. The RX 450h returns with a V6 and a pair of electric motors producing a combined 308 horsepower. Unfortunately, it remains a conventional hybrid, but the company assures that a plug-in model will arrive at some point.
Let's not forget the long-wheelbase RXL with third-row seating, launched for 2018 to compete against larger, seven-passenger crossovers like the Acura MDX and Infiniti QX60.
What's New
Any mid-cycle update typically includes a number of cosmetic changes and the 2020 Lexus RX is no exception. The revised front fascia incorporates slimmer triple-beam LED headlights and a tweaked grille that obviously retains the brand's signature spindle design. The latter is polarizing, for sure, but you can't accuse Lexus of being too conservative or soul-less. That was the case ten years ago, but not anymore.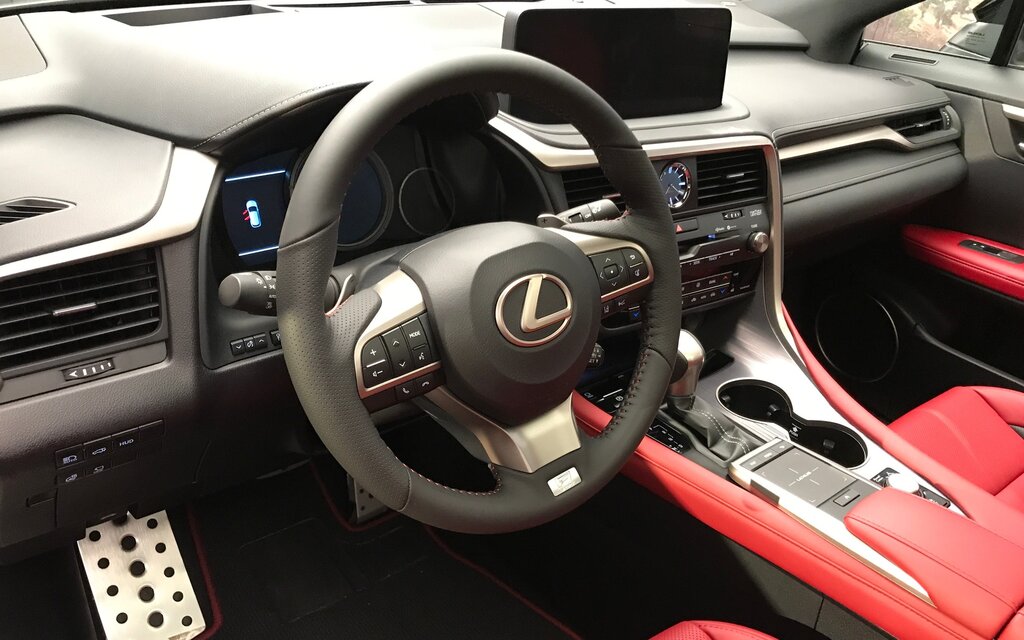 Featuring a new dual exhaust and diffuser, the rear section of the Lexus RX now has more rounded edges. Updated 18- and 20-inch wheel designs are also part of the package along with a new Moonbeam Beige Metallic body colour (arguably the complete opposite of flashy).
On select models, a motion sensor located underneath the rear bumper will automatically open the liftgate when you sweep your foot. Meanwhile, the F SPORT Package is still available to enhance the sporty look and feel of the RX at a reasonable price.
Improved Infotainment
Lexus has repeatedly been criticized for sticking to a touchpad-controlled infotainment system. It seems like they've finally gotten the message as the 2020 RX boasts a new centre interface with a standard 8.0-inch touchscreen or an available 12.3-inch high-definition touchscreen. The touchpad is still there on the console, mind you, but you can now control everything directly through the display.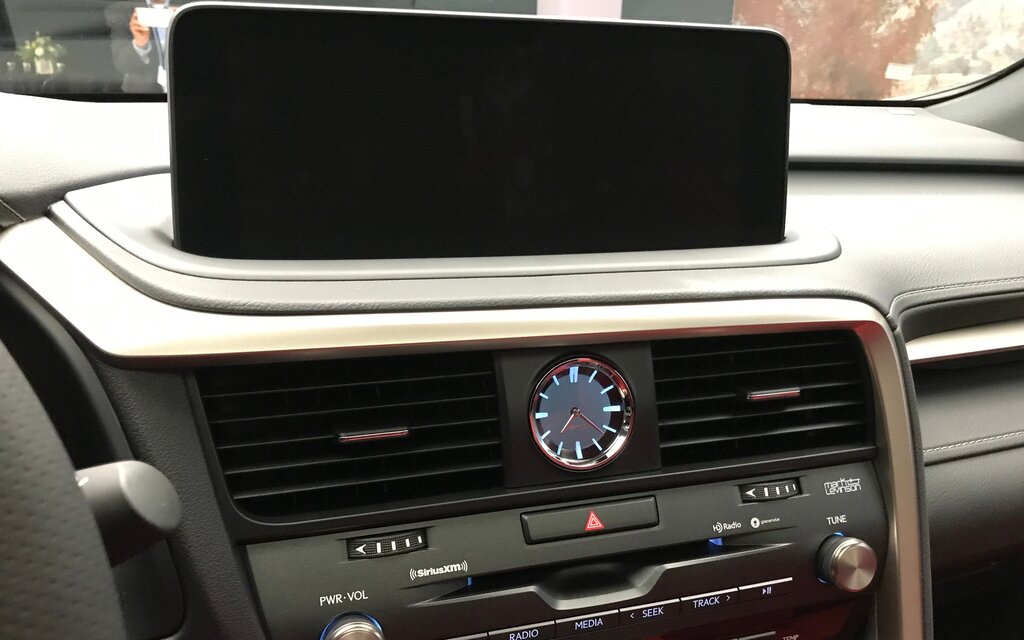 For the first time in a Lexus vehicle, Apple CarPlay compatibility is included, which is great news for iPhone users. They also have access to popular apps like Waze and Spotify. Meanwhile, with the Google Assistant in Android Auto, you can use your voice to get a few things done quickly.
Enhanced Ride and Handling
The changes are more than skin deep. For example, both the front and rear stabilizer bars are now hollow to reduce weight, yet their thicker diameters and reinforced bushings help reduce body roll and improve steering response. The shock absorbers have been re-tuned and a new friction control device helps control high-frequency vibrations for a smoother ride.
Production of the 2020 Lexus RX and RXL is scheduled to begin this fall. Prices will be announced closer to their on-sale date.
Share on Facebook