2019 Porsche 911 Speedster: We're Driving it This Week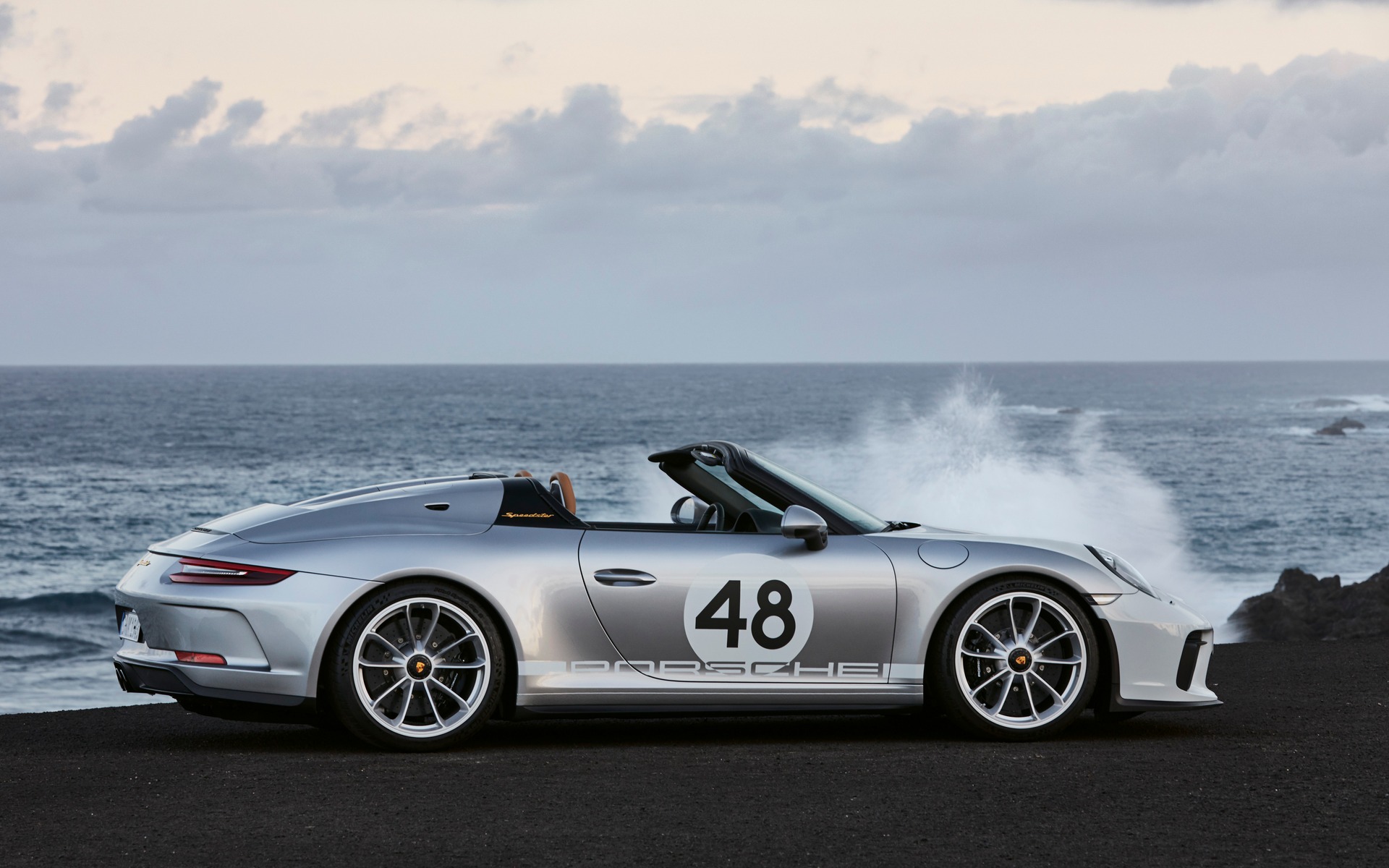 This week, The Car Guide is heading to Italy—to the island of Sardinia to be more exact—in order to get our hands on the latest incarnation of the German's brand's Speedster. That's the 911 Speedster that was unveiled at the New York Auto Show last month.
Although a new-generation 911 has arrived in dealerships in the past few months, the company is still cranking out variants of the previous-gen car, code-name 991. And the final variant of the old 911 is the Speedster.
The first car to bear this name appeared back in 1955, and since then, several models wearing a Speedster moniker were introduced. Like all these, the new Speedster boasts a chopped-down windshield and smaller side windows, and unlike the 911 Cabriolet, the Speedster relies on a manually operated soft top.
Shoehorned in the car's boot is the fabulous 911 GT3's engine, a naturally aspirated, 4.0-litre flat-six that develops 503 horsepower (510 PS) and 339 pound-feet of torque. In this case, only a six-speed manual gearbox is offered—no PDK automatic. Porsche says the car can rocket from 0 to 100 km/h in 4.0 seconds, a tenth slower than the GT3.
We can't tell you more for the time being. We'll be cruising down the magnificent roads of Sardinia in order to discover what's to like about the 2019 Porsche 911 Speedster, and what's not to like. Production is limited and pricing is set at $312,500 before freight and delivery charges. Check back here in a few days.
Share on Facebook