2020 Hyundai IONIQ Electric to Offer More Range and Connectivity
The Hyundai IONIQ, originally launched for 2017, is now set to receive design, connectivity and powertrain enhancements, none more important than a higher-capacity battery with longer range for the IONIQ Electric model.
The information comes from Hyundai Motor Europe, and we expect a Canadian announcement to be made soon.
By upgrading the 2020 IONIQ Electric's battery from 28 kWh to 38.3 kWh, drivers will be able to travel farther between charges. The target is around 295 kilometres based on the WLTP test cycle, but the rating for North America will be slightly lower than that. Right now, the car sold here offers a range of 200 kilometres, which is on par with the Volkswagen e-Golf, yet lower than the Nissan LEAF and most of the newer EVs including Hyundai's own Kona Electric (415 km).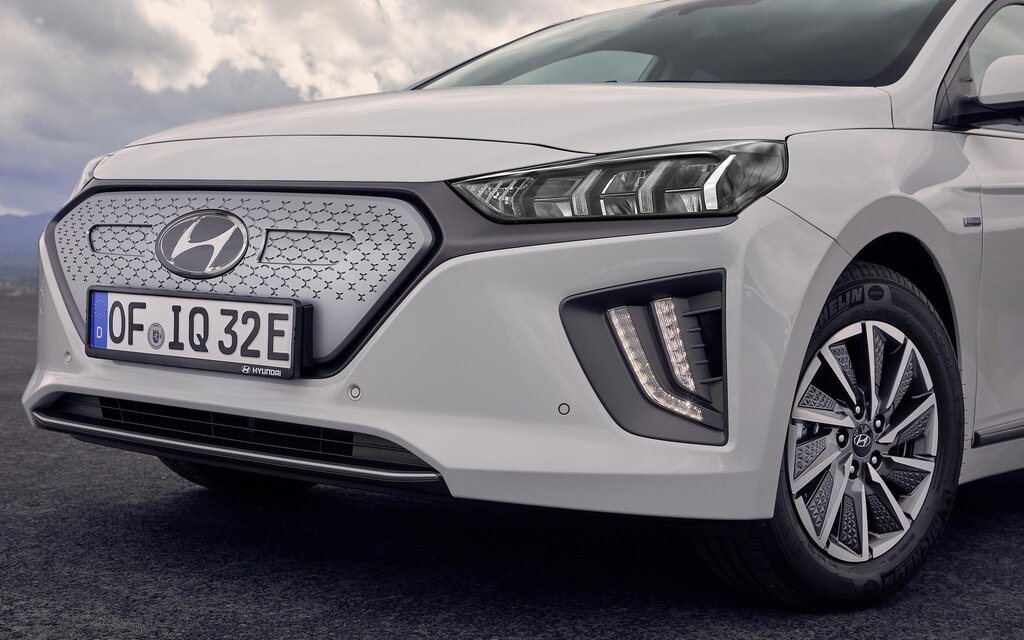 The automaker is also switching to a standard 7.2-kW on-board charger (up from 6.6 kW) allowing the battery to reach 80 percent charge in as little as 54 minutes using a 100-kW fast-charging station. Meanwhile, the Eco mode will be upgraded to Eco+ to help drivers reduce their energy consumption even more.
As far as styling is concerned, the front of the new 2020 Hyundai IONIQ Electric is updated with a new distinctive pattern on the closed grille (the hybrid and plug-in versions also show a redesigned fascia). The bumpers, wheels and lights are also refreshed, and a few paint colours are added to the menu.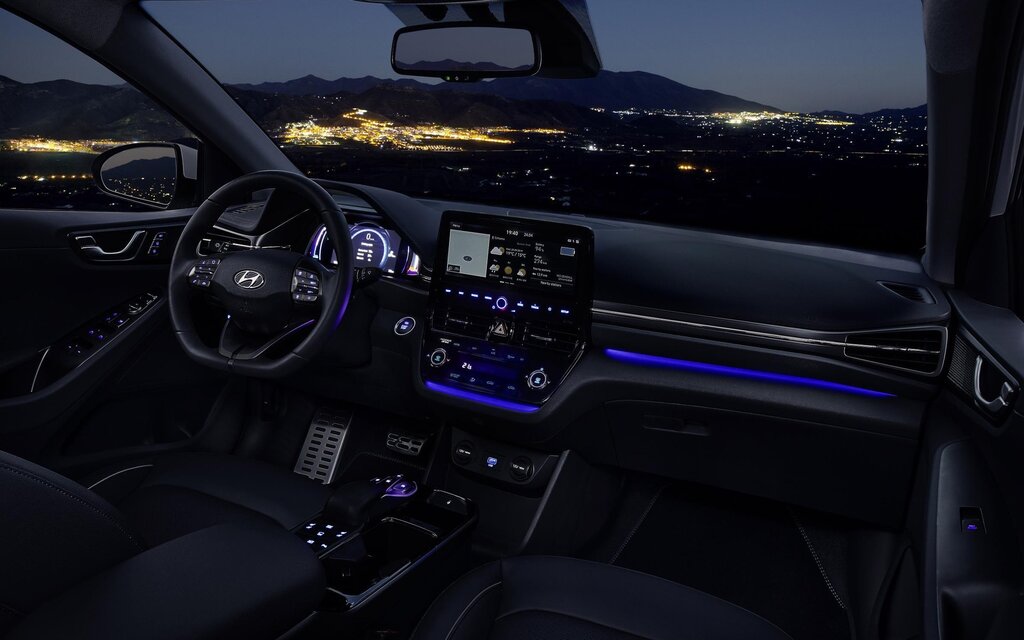 Inside, the revised infotainment system with a new wide screen (up to 10.25 inches) makes it possible to connect two phones at the same time to listen to each phone's music through Bluetooth streaming. Look for new seat trim options and a redesigned control panel for heating and climate control.
Furthermore, the integration of Blue Link connectivity services means drivers can remotely start and stop the vehicle, lock or unlock the doors, schedule and monitor charging, and control air conditioning via a smartphone app.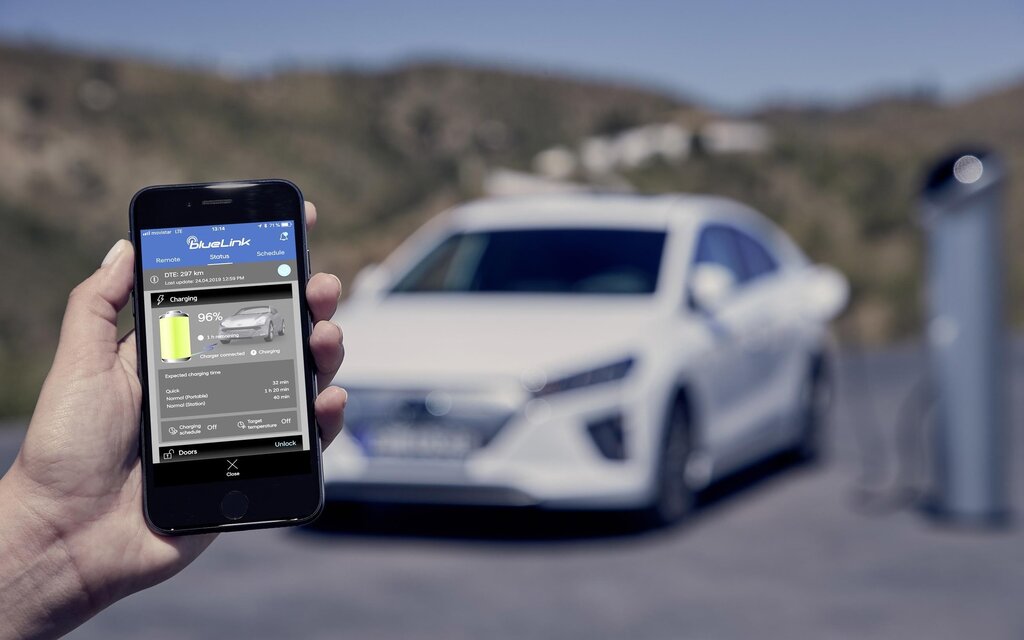 The 2020 Hyundai IONIQ Electric will also be equipped with new SmartSense active safety technologies and, in select markets, a new eCall service that automatically dials emergency assistance when airbags are deployed or the call button located above the rear-view mirror is pressed.
As mentioned earlier, we'll have to wait a little more to get Canadian-specific details including a release date.
Share on Facebook