Meet Toyota's Latest Green Car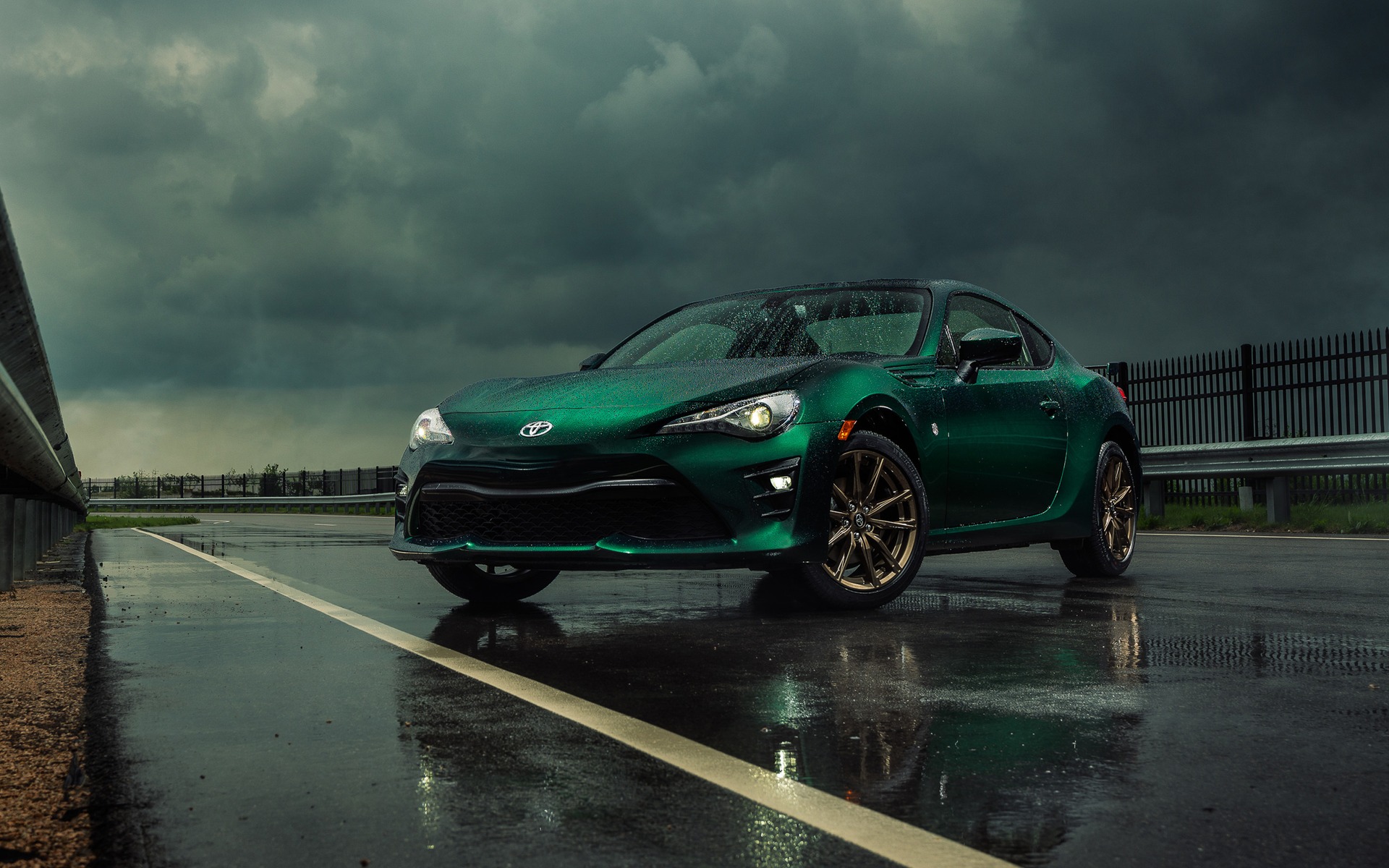 As we all know, Toyota is renowned for its "green" cars that feature the company's sophisticated and highly efficient hybrid powertrain. However, there's a spot in the lineup for sportier vehicles with an increased focus on performance, from the all-new Toyota Supra to the the smaller 86 coupe. Heck, even the latest Camry fits that bill with its racy looks and available 301-horsepower V6.
In order to offer enthusiasts one more option, Toyota is introducing a special version of the aforementioned 86 that pays tribute to one of the great driving roads in the world, the Hakone Turnpike southwest of Tokyo.
Sporting an exclusive Hakone green paint along with 17-inch twisted spoke bronze wheels and a black spoiler, the new Toyota 86 Hakone Edition is based on the 86 GT model. The interior features several unique elements including tan and black Alcantara seats and a black sliding armrest with tan trim and black stitching. A tan Toyota 86 logo is embroidered on the passenger-side dashboard, while the steering wheel, parking brake cover and shift boot all get tan stitching. There's also a unique premium trunk carpet with an embossed 86 logo.
What's more, everyone that purchases an 86 Hakone Edition will receive a folio cover with a debossed 86 logo and black stitching.
Sadly, there are no changes under the hood, meaning customers will get the same direct-injected, 2.0-litre flat-four engine that produces 205 horsepower and 156 pound-feet of torque with the six-speed manual transmission or 200 hp and 151 lb.-ft. with the optional six-speed automatic.
It would have been a good opportunity to address the 86's most glaring need, namely power, but I guess we'll have to wait for the next generation. Forget about handling upgrades, too. If you want more fun, maybe consider the TRD Special Edition instead.
The new Toyota 86 Hakone Edition will go on sale this fall as a 2020 model. Pricing has not been announced yet.
Share on Facebook