2020 Mercedes-Benz CLA: Trying Hard to Stay Relevant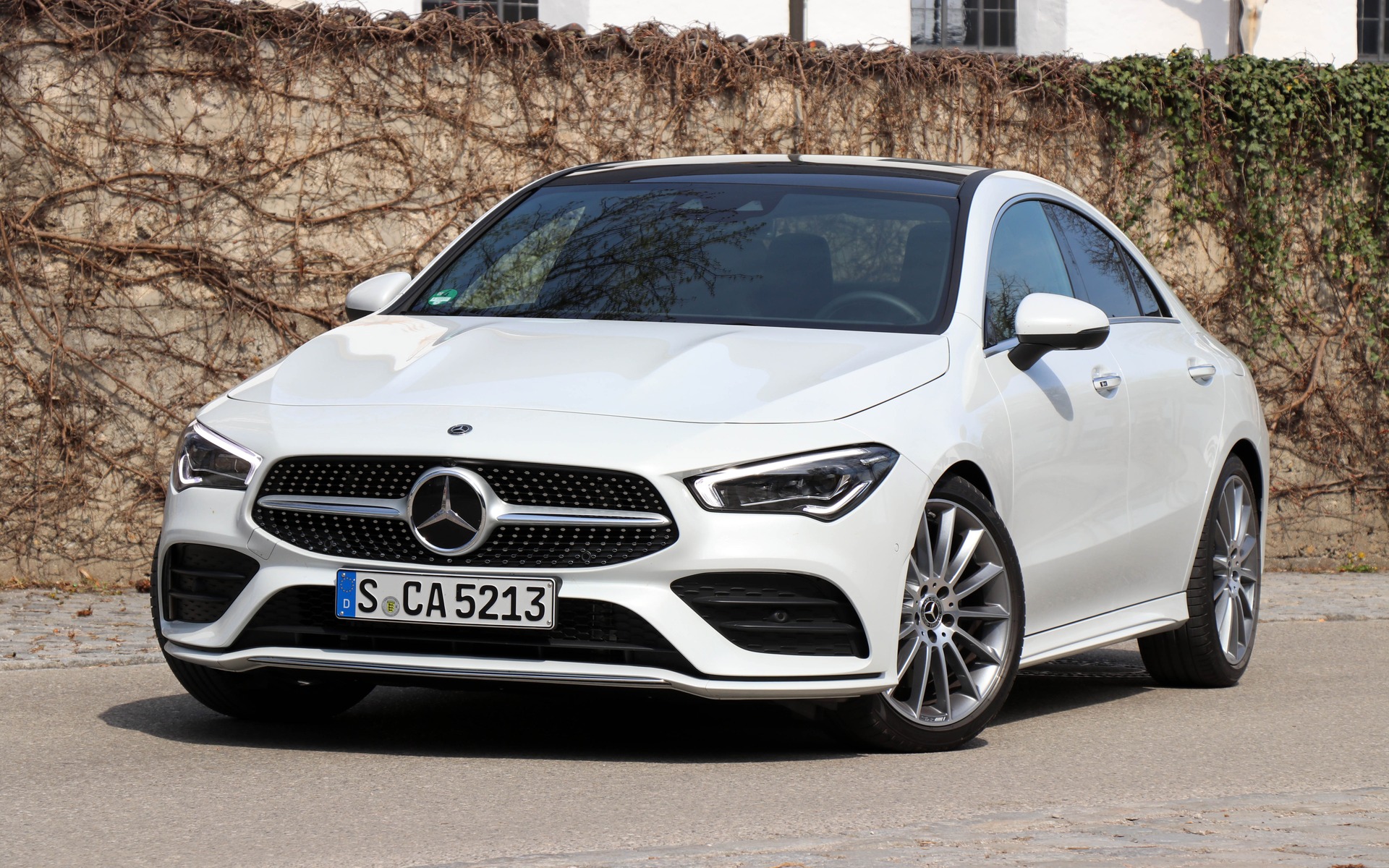 Strong points

Stylish lines
Improved performance
Cozy interior
Cutting-edge technology

Weak points

Reliability is still a concern
Limited rear-seat room
Lane departure warning needs to be revised
Full report
While American manufacturers are eliminating most of their cars to focus on trucks and SUVs, Mercedes-Benz keeps diversifying its portfolio.
Just a few days ago at the New York Auto Show, the brand unveiled the next-generation GLS and announced its intention to produce a slightly more rugged and adventure-ready compact SUV, to be called GLB. Mercedes also introduced the AMG version of the completely redesigned CLA, which I had the opportunity to test drive a couple of weeks prior.
With the launch of the A-Class Sedan last year, I didn't see the point of bringing back the CLA with the same structure and approach, at least in North America. But the German automaker sees things differently. They want to attract new customers from the youngest age possible and develop a long-term relationship with them.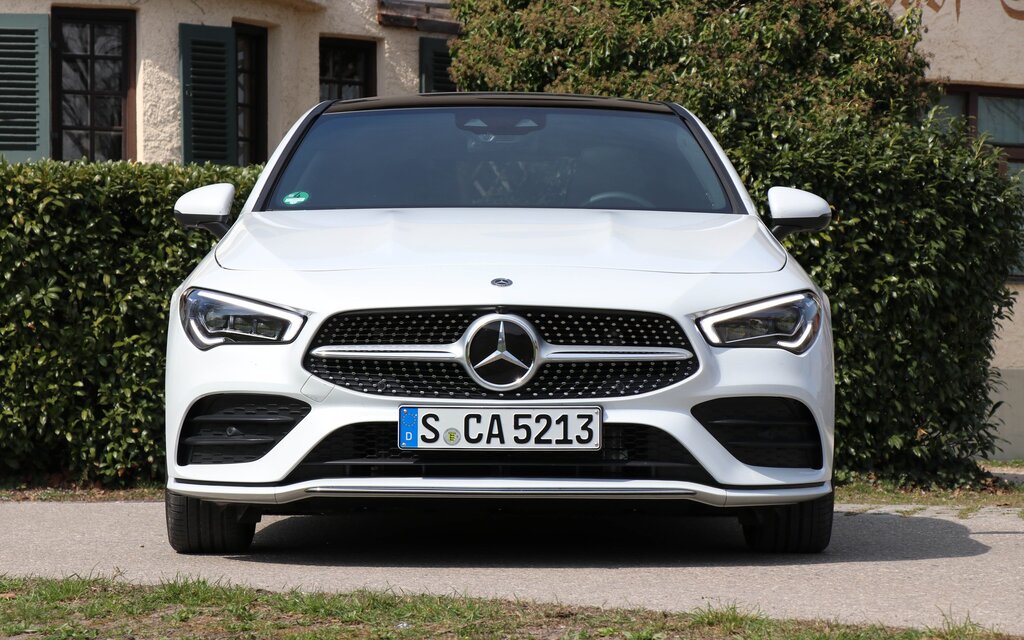 I have to admit they are doing a pretty great job. Of course, you won't find a Nissan Micra equivalent in the lineup, but for just $35,000 you can get your own slice of the big Mercedes cake.
Trying to Make a Business Case
A recent chat with a Mercedes-Benz dealer made me realize just how complex it is for them to order cars. "The sheer number of models and options means we have to take some huge risks, especially when it comes to highly expensive vehicles," I was told.
There doesn't seem to be a strong business case for the A-Class Sedan, which is bound to remain a low seller next to the hatchback variant and the larger C-Class. What about the CLA? Sales are quite limited, but because of its higher price, this model is more interesting for dealers than the four-door A-Class.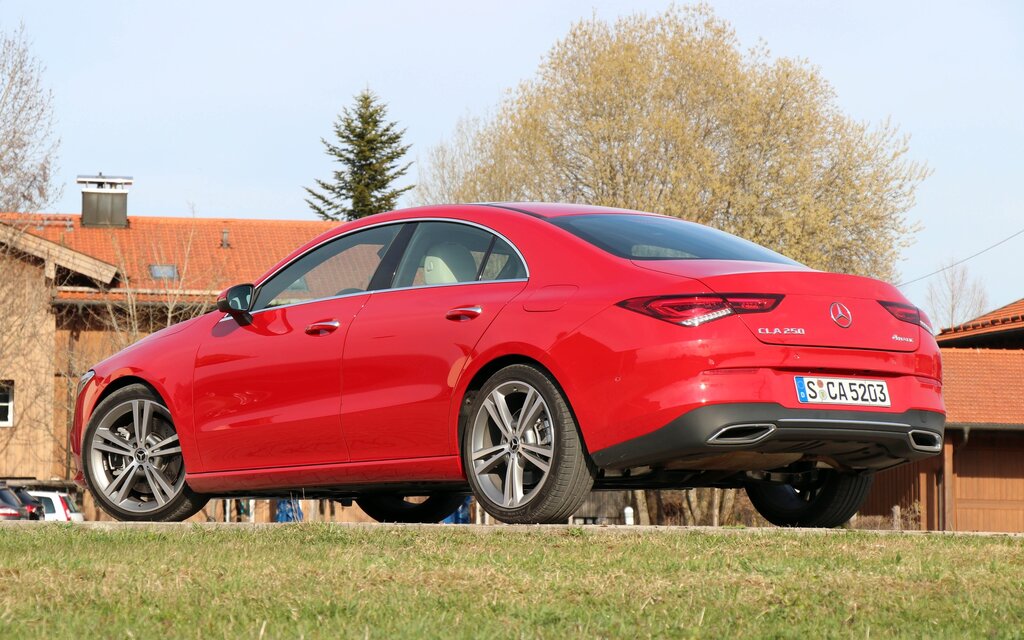 Unlike other parts of the globe where entry-level CLA versions are available, Canada only gets those with 4MATIC all-wheel drive and an AMG exterior package. The latter includes an aero kit, more aggressive-looking front and rear fascias and dual exhaust tips integrated to the rear bumper. These elements create further separation with the A-Class Sedan and make the CLA even more singular.
Fresh from a complete redesign, the CLA is just as stylish as its predecessor, yet more modern and more aerodynamic, as evidenced by a drag coefficient of just 0.23. The frameless side windows return, but there's a more menacing look up front and revised taillights in the rear that emphasize the trunklid. Meanwhile, the 30-mm longer wheelbase and wider tracks give the car a more athletic stance.
A Coupe?
By definition, coupes only have two doors, not four. Yet Mercedes-Benz insists on calling the CLA a four-door coupe—just like the larger CLS, for that matter. Why? Is it because the lines are a tad more fluid than those on the A-Class Sedan? Anyhow, the CLA is a sleek compact car no matter what angle you admire it from.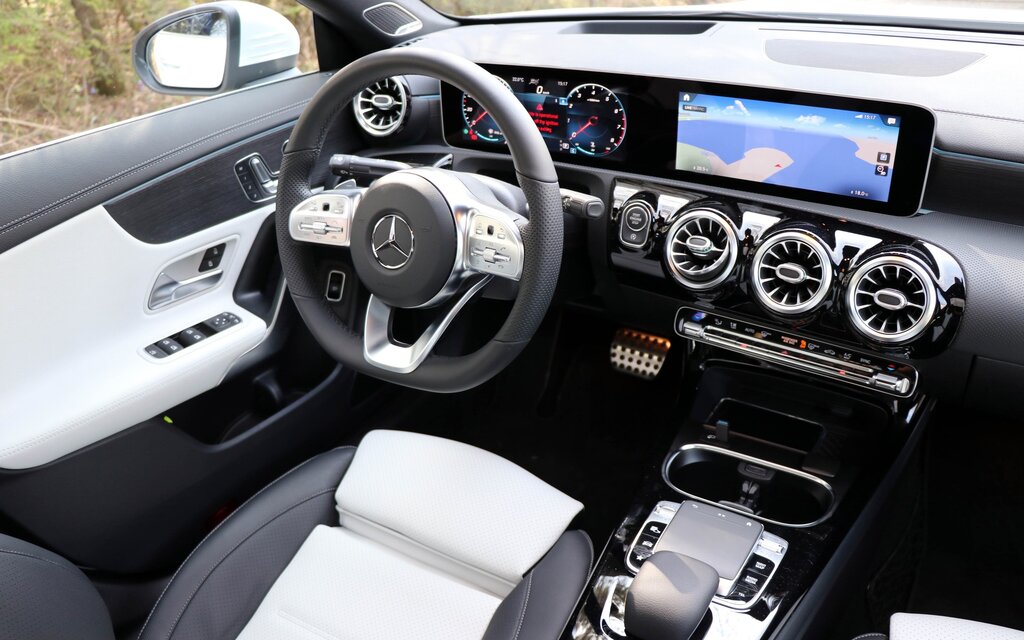 The interior is just as attractive. Mercedes-Benz dropped its new MBUX interface into the 2020 CLA. Behind a giant glass panel are two 10.25-inch digital displays and a multimedia system drivers can control through voice command or a touchpad. By the way, the A-Class was the first vehicle to adopt this system.
As is often the case with similar interfaces, it takes time to get used to. For sure, there are simpler designs out there, but the MBUX system is a huge improvement over the previous-generation CLA. Apple CarPlay and Android Auto compatibility is offered as standard.
Another highlight is the increased space. I'm definitely not saying the new CLA is a family car, but it proves significantly more comfortable than before. The sport buckets provide excellent support and a ton of adjustments, allowing you to find the best possible driving position. Also, the materials look and feel somewhat classier than in the smaller A-Class. The magnificently shaped air vents combine with leathers, aluminum pieces and piano black surfaces. Mercedes-Benz even offers an available ambient lighting system with 64 different colours to choose from!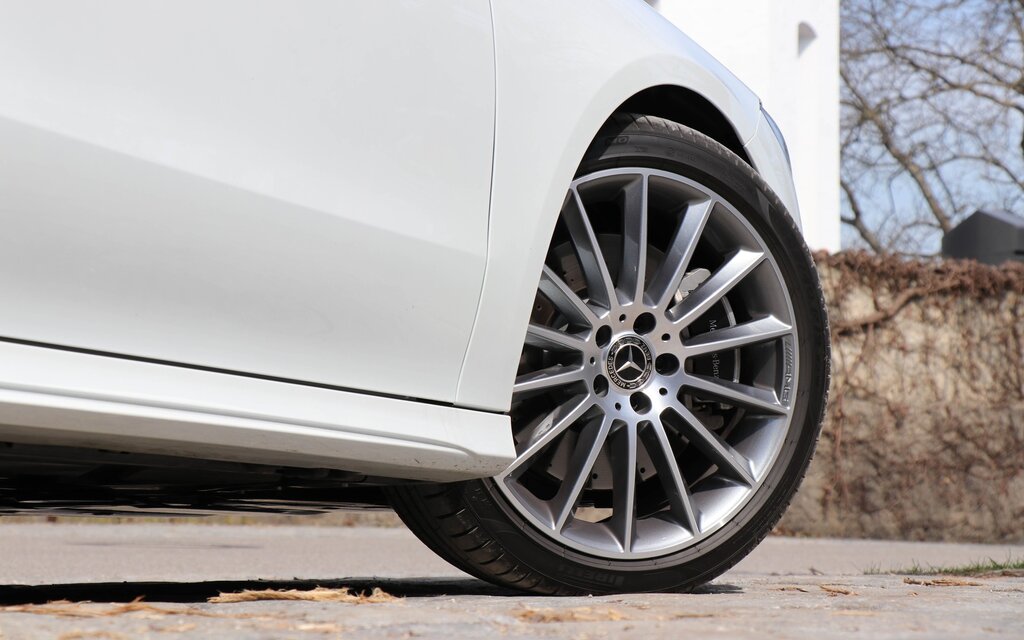 6.3 seconds
That's how quick the 2020 Mercedes-Benz CLA sprints from 0-100 km/h. Its 221-horsepower four-cylinder engine is shared with the A-Class Hatchback, but not the Sedan which makes do with a detuned version of that mill rated at 188 horsepower.
Unlike those two, the more upscale CLA comes standard with all-wheel drive, a decision that adds clarity to Mercedes' small-car strategy.
By the end of this year we'll see a performance-focused Mercedes-AMG CLA 35, which uses the same mechanical components as the upcoming A 35 Hatchback. Output is increased to 302 horsepower, reducing 0-100 km/h times to 4.8 seconds. As for the current 375-horsepower CLA 45, no announcement has been made yet. Will it be back or not? We're waiting for an answer from Mercedes-Benz.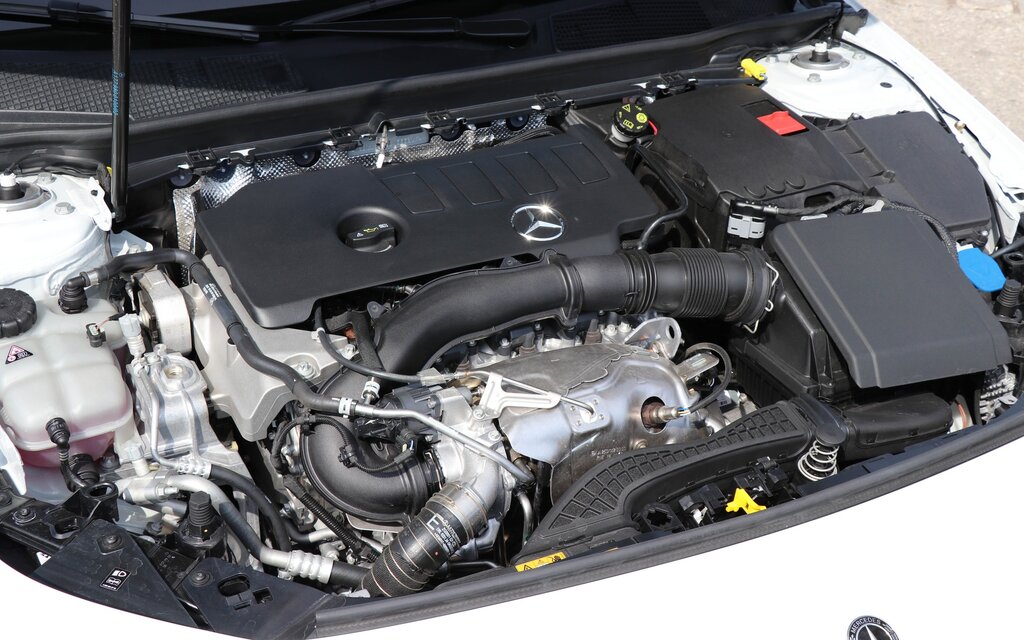 A Treat to Drive
An excessively sensitive lane departure warning system and fairly rough start-stop technology are some of the irritants of the CLA. Also, throttle response lacks immediacy in certain situations. Other than that, though, it's all good.
The new CLA is way more refined than its predecessor and build quality is superb. There are no squeaks and rattles inside the car, even with the standard panoramic sunroof. Meanwhile, the perfectly calibrated suspension delivers surprising levels of comfort and agility on the road. As for power, the engine is a willing partner at all times and even more so when using the dual-clutch transmission's manual mode.
Ultimately, there is no doubt the 2020 Mercedes-Benz CLA now has the required tools to go head-to-head with its closest rival, the Audi A3/S3. Actually, the A-Class Sedan is aimed squarely at the entry-level, FWD-equipped version of the A3, while the CLA is trying to attract customers in search of something more.
Time will tell if Mercedes-Benz dares to pick a fight with the Audi RS3 by introducing an almighty CLA model with 400+ horsepower. Stay tuned!
Share on Facebook