Pricing Announced for 2020 Nissan 370Z Lineup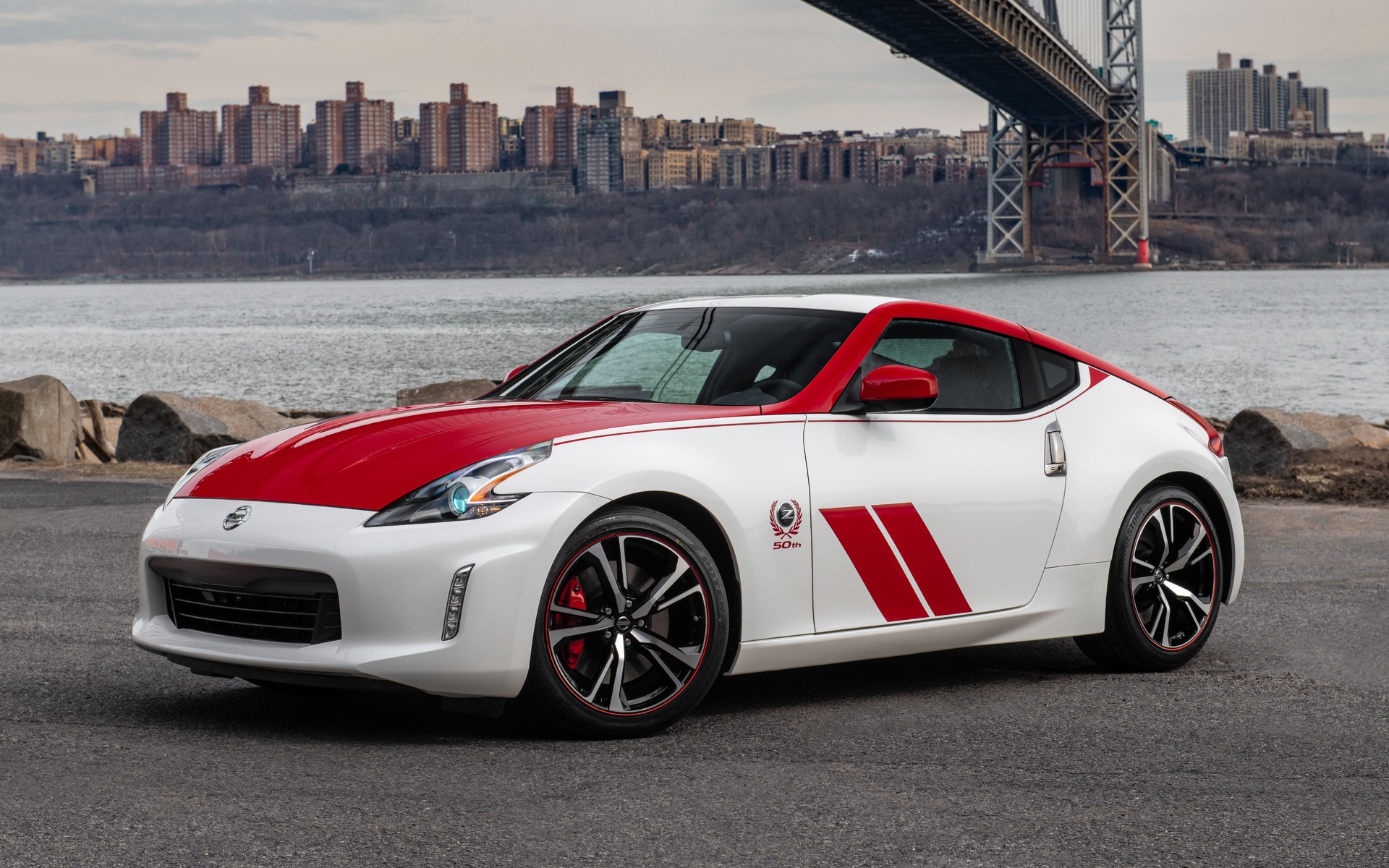 Just a few days after introducing the new 370Z 50th Anniversary Edition at the 2019 New York Auto Show, Nissan announced Canadian pricing for the entire 2020 370Z lineup, which is now on sale across the country.
Starting at $30,498 (just $500 more than last year) before freight and delivery charges, the base 370Z Coupe returns with a 332-horsepower 3.7-litre V6 engine mated to a six-speed manual transmission exclusively. If you want the seven-speed automatic transmission with paddle shifters, you'll have to move up to the 370Z Coupe Sport variant and pay at least $36,198.
At the top of the ladder is the 2020 Nissan 370Z Coupe NISMO, which features GT-R-inspired aerodynamic body pieces, larger wheels, a unique cockpit with black-and-red Recaro sport seats and, more importantly, a 350-horsepower version of the V6. Paired with a close-ratio, six-speed manual gearbox, this one retails for $48,998.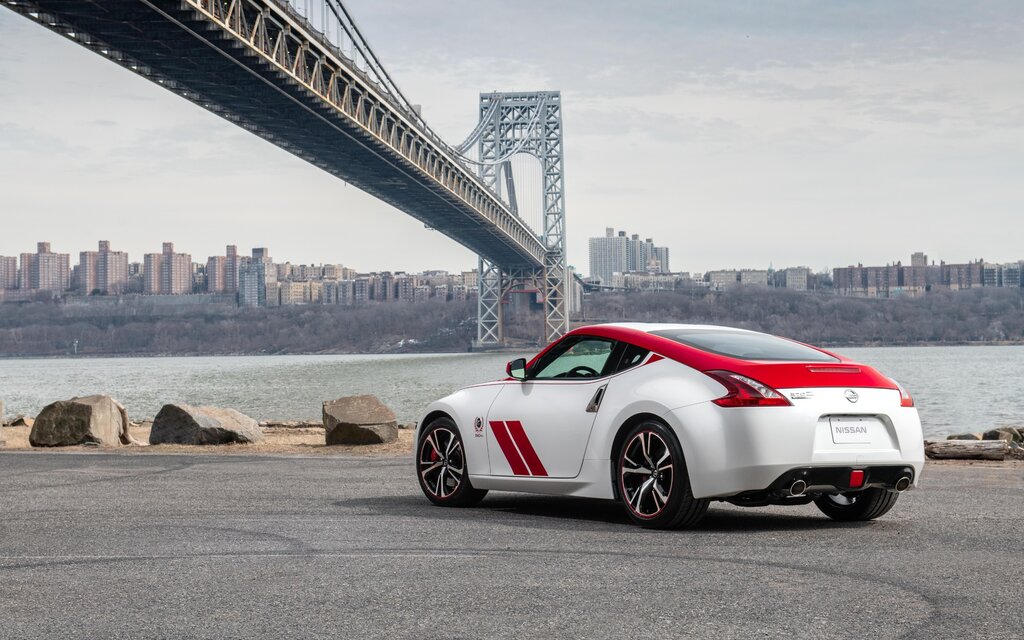 As mentioned earlier, the big news for 2020 is the addition of a new 370Z 50th Anniversary Edition package, celebrating five decades of Z cars in North America that started with the debut of the Datsun 240Z at the 1969 New York Auto Show.
Offered exclusively with the 370Z Coupe Sport, the 50th Anniversary Edition is available with both the manual and automatic transmissions. Its unique appearance pays tribute to the renowned Brock Racing Enterprises (BRE) livery that adorned the famous BRE Datsun racers of the late 1960s and early 1970s—in a choice of two exterior two-tone colour options: White/Red or Silver/Black with bold door stripes.
The exterior also features unique red wheel accents, black outside mirrors, 50th Anniversary side marker decals and a 50th Anniversary rear badge. In addition, the standard Sport front chin and rear spoilers have been deleted.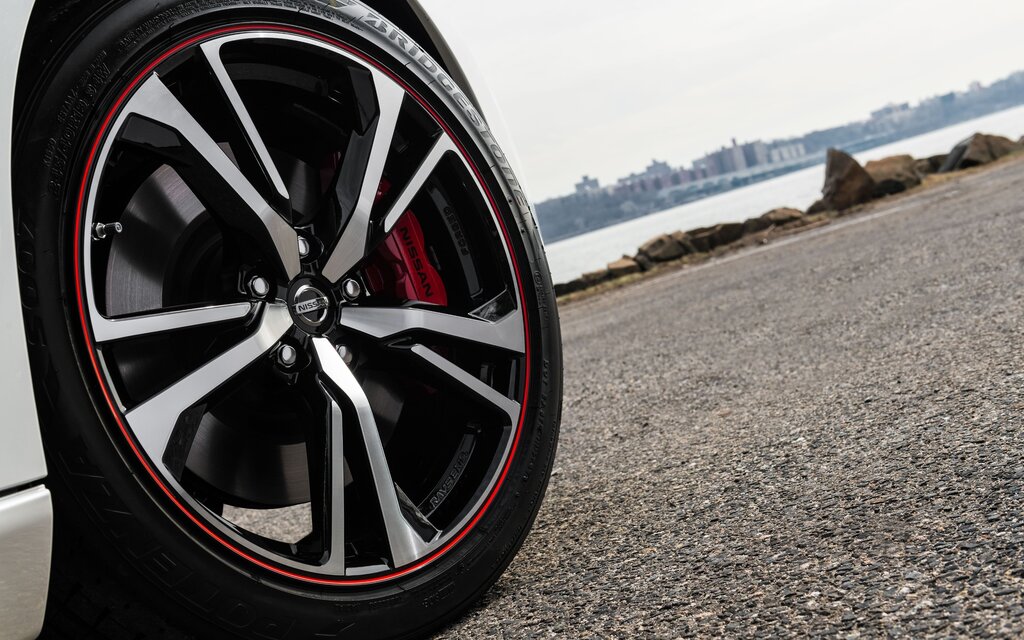 Inside, look for sports seats wrapped in leather and synthetic suede with red accents and logos, 50th Anniversary embossing on the seatbacks, a leather or Alcantara steering wheel with top red stripe, 50th Anniversary badges on the tachometer and console, synthetic suede door panel inserts with red stitching, red contrast stitching and piping throughout the interior, plus dark silver 50thAnniversary kickplates.
Here is the full price list for the 2020 Nissan 370Z Coupe:
370Z Coupe 6MT: $30,498
370Z Coupe Sport 6MT: $34,698
370Z Coupe Sport 7AT: $36,198
370Z 50th Anniversary Edition 6MT: $37,398
370Z 50th Anniversary Edition 7AT: $38,898
370Z Coupe Sport Touring 6MT: $44,998
370Z Coupe Sport Touring 7AT: $46,498
370Z Coupe NISMO 6MT: $48,998
Share on Facebook