2020 Toyota Yaris Hatchback Makes Official Debut in New York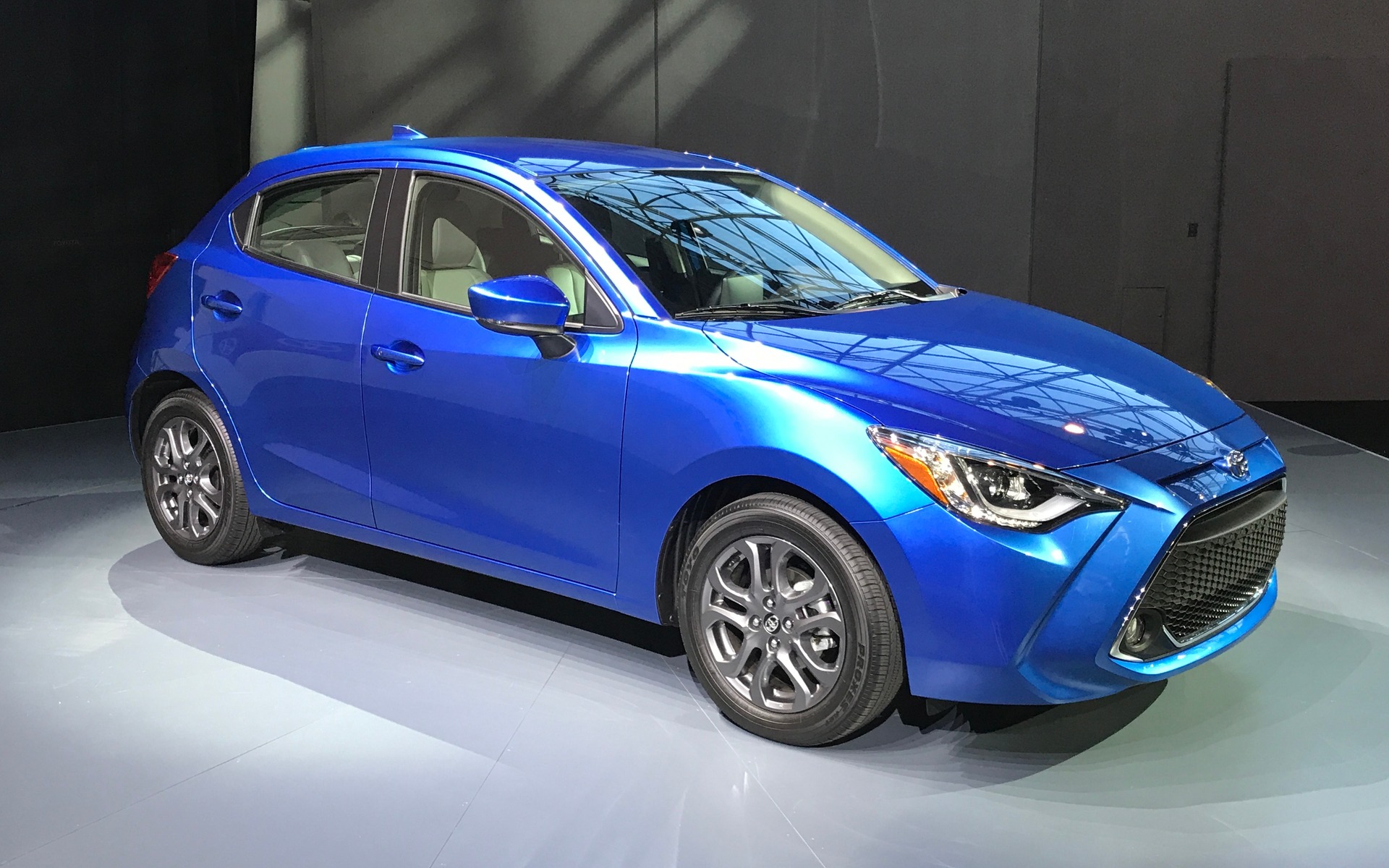 A couple of weeks after revealing pictures and some information about its 2020 Yaris Hatchback, Toyota officially presented the car at the 2019 New York Auto Show on Wednesday.
While several automakers have abandoned subcompact cars as consumers keep turning to bigger vehicles including SUVs and crossovers, Toyota is staying put. However, in a move to reduce costs, the company is relying more heavily on its partnership with Mazda.
Similar to the Yaris Sedan, the new 2020 Toyota Yaris Hatchback is a transformed Mazda2, a car that's no longer sold in Canada, but continues to be offered in other markets around the globe.
The similarities are striking, especially inside where it doesn't feel like you're sitting in a Toyota. On a positive note, the increased dimensions result in a bit more interior room. With a super-low cargo floor, the trunk is actually quite spacious.
The 2020 Toyota Yaris Hatchback will be available in five-door LE and XLE models—no more three-door variant. The rather sporty silhouette is emphasized by standard 16-inch wheels.
Mechanically, there are no changes to the 1.5-litre four-cylinder engine that already equips the sedan, which is still rated at 106 horsepower. A Sport mode gives the car a bit more character through quicker shifts from the six-speed automatic transmission. If you prefer to row your own gears, you're in luck: a Canadian-exclusive manual transmission is available with the base model.
The 2020 Toyota Yaris Hatchback will be manufactured in Mexico and on sale starting this summer. Stay tuned for pricing info.
Share on Facebook