2020 Toyota Highlander: New Styling, More Efficient Hybrid Model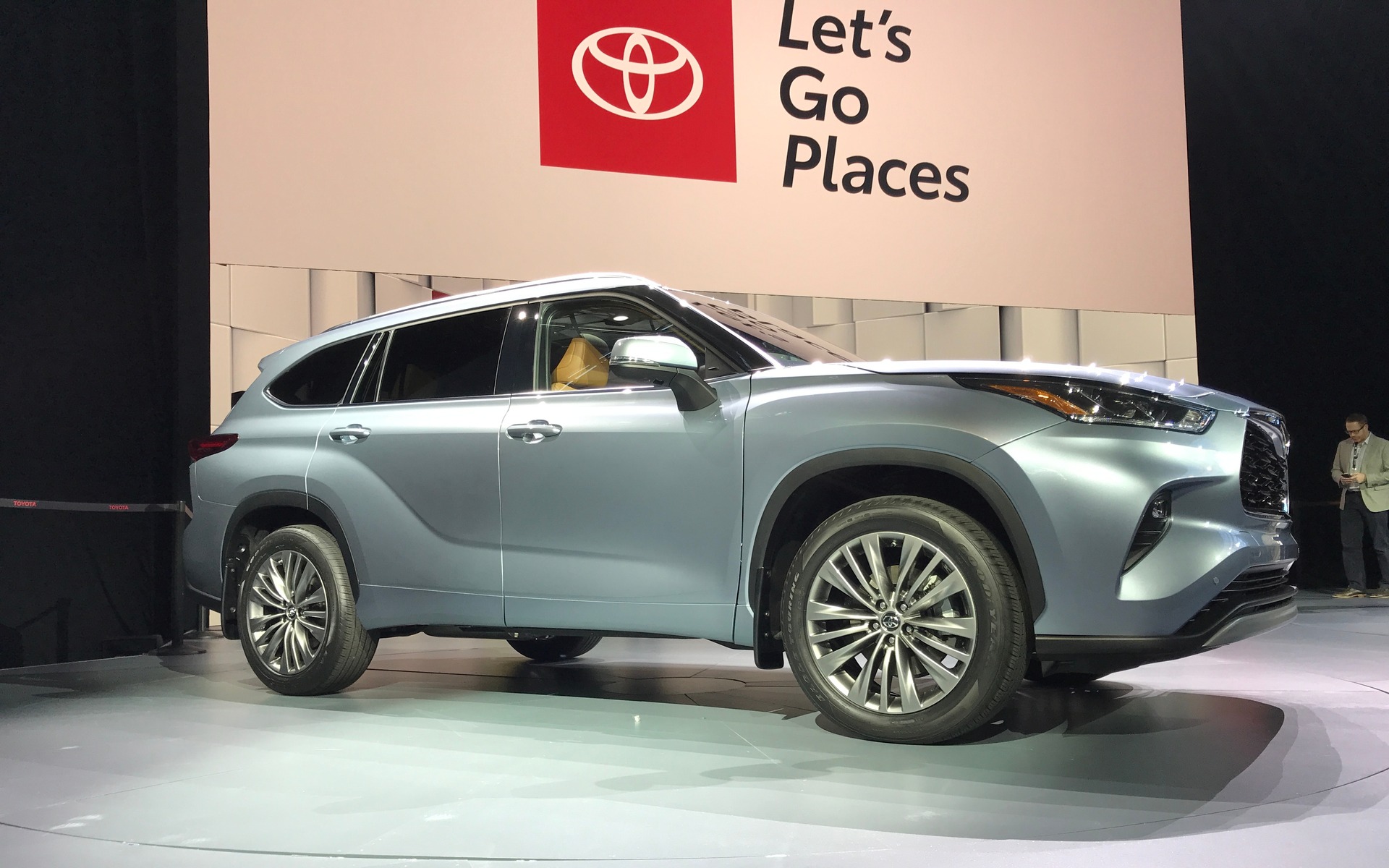 Originally introduced in 2001, the Toyota Highlander quickly made a name for itself as a great midsize SUV for families who need to carry up to eight people. It has proven to be a terrific alternative to minivans and remains one of the best-selling vehicles in its class year after year.
Today at the 2019 New York Auto Show, Toyota unveiled the brand new, fourth-generation Highlander, which will go on sale this fall as a 2020 model.
The first thing you'll notice is that the vehicle looks a tad bigger, the result of a 60-millimetre increase in overall length. There's more cargo room inside, which is all too important in this segment, and the second-row seats can now slide an extra 30 millimetres forward to create additional legroom for rear passengers.
With regard to styling, Toyota gave its popular SUV a more dynamic profile by slightly lowering the roofline. The brand's new visual signature is also evident, particularly where the front grille is concerned. The lower part of it has been significantly reduced in size, giving the Highlander a more classic look.
A New Base Trim Level
For 2020, LE, XLE and Limited models return along with the all-new entry-level Highlander L, which Toyota hopes will appeal to more budget-conscious families. The Toyota Highlander comes standard with eight-passenger seating, while higher trim levels are available with second-row captain's chairs for a total of seven seats.
Under the hood is the same 3.5-litre V6 as the outgoing model. It produces 295 horsepower and 263 pound-feet of torque through an eight-speed automatic transmission, with an average fuel economy of 10.7 L/100 km according to Toyota. Towing capacity remains at 2,268 kilograms, or 5,000 pounds.
The Toyota Highlander Hybrid is back, combining a 2.5-litre four-cylinder gasoline engine with a pair of electric motors in a more compact and more efficient package than the previous generation. The battery is located under the rear seat. Total system output amounts to 240 horsepower, while fuel economy stands at 6.9 L/100 km, an improvement of 17 percent. Unfortunately, Toyota decided once again not to go with a plug-in system that would have provided some EV range.
By the way, three all-wheel drive systems are available with the 2020 Highlander. Base trims can transfer up to 50 percent of the torque to the rear wheels, while the more sophisticated ones can also split torque left and right.
A Big New Infotainment Display
Infotainment systems often take centre stage in family-oriented vehicles and the 2020 Toyota Highlander features an eight-inch display with Apple CarPlay and Android Auto compatibility as standard equipment. A larger 12.3-inch screen can be found in top-line Platinum trim, which is also new for 2020.
Prices will be announced closer to the new Highlander's on-sale date.
Share on Facebook