New Mercedes-Benz GLB Concept is the Big Little SUV That Could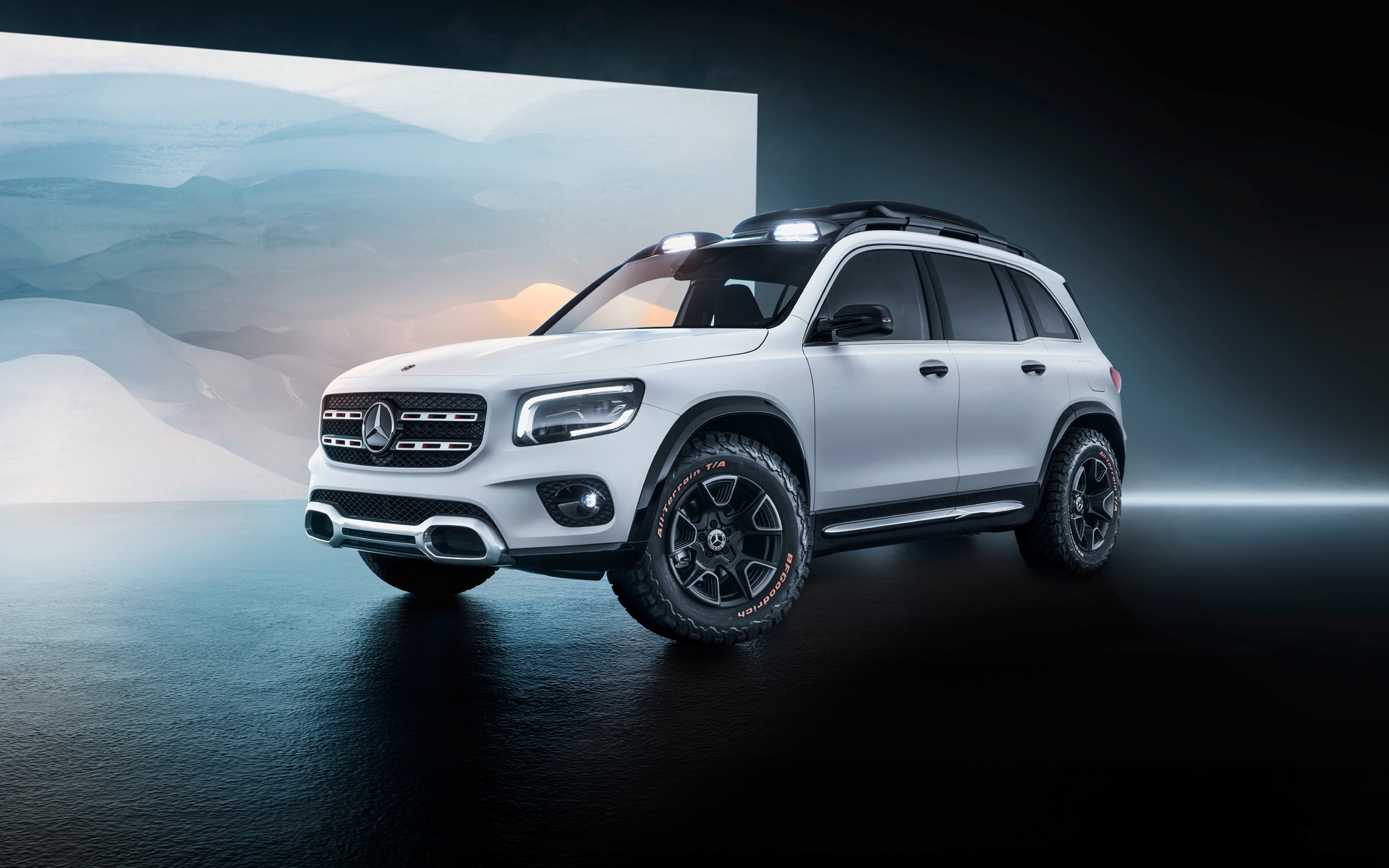 Six years after launching the GLA Concept in China, Mercedes-Benz is returning to Auto Shanghai to present another compact SUV, the GLB Concept. While the former spawned a coupe-like vehicle with a focus on driving enjoyment, the latter places emphasis on spaciousness, offering room for up to seven occupants.
But is there room for a new model between the GLA and the refreshed-for-2020 GLC in the lineup? The company seems to think so, and while production plans have yet to be made official, there would likely be a decent number of customers willing to consider it (nearly 54 percent of all Mercedes-Benz sales in Canada last year were SUVs).
"With [the GLB Concept], we are demonstrating the creative ideas we have for this segment," said Britta Seeger, Member of the Board of Management of Daimler AG, responsible for Mercedes-Benz Cars Sales. "The GLB Concept is a durable and practical SUV with compact dimensions. Whether it is a generous, seven-seater family-hauler, or a versatile leisure companion, we are positive that this concept will be of great interest to our customers."
Compared with the GLA and GLC, the Mercedes-Benz GLB Concept looks more robust and ready for adventure. This is particularly evident in the somewhat boxy shape, the short overhangs that make for generous approach and departure angles, the unique grille and lower bumper design and the various protective claddings.
Additionally, the concept sports an integrated roof box, rough-treaded BFGoodrich off-road tires and LED spotlights at the front and rear for improved visibility when driving away from civilization—none of which will appear on a future production model, of course.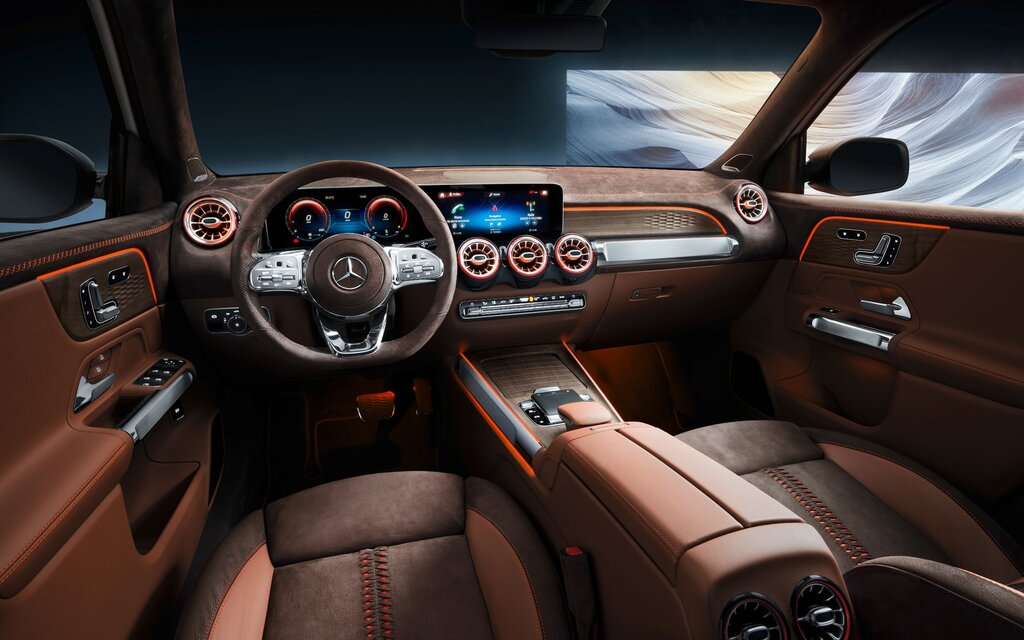 Inside, beyond the unique chestnut brown leather features and special trim elements like open-pore walnut and orange accents, the GLB Concept stands out as the first compact vehicle from Mercedes-Benz to offer a third-row seat, which is comfortable enough to accommodate two medium-sized occupants, the automaker claims. It can be stowed flush into the cargo floor to increase load capacity.
The middle row features a 40/20/40 split and can be moved forward by 90 mm to create more space for occupants in the rear or moved backwards by 40 mm to make room for a five-seat configuration. The seatbacks recline for more comfort and flexibility, too.
Thedashboard is similar to that of the A-Class, with a widescreen cockpit for the driver and functions that can be controlled via the Mercedes-Benz User Experience (MBUX) infotainment system. Tubular elements in milled aluminum have been incorporated to lend solidity to the overall design and create an off-road twist.
As for performance, the Mercedes-Benz GLB Concept uses a turbocharged 2.0-litre four-cylinder engine and eight-speed dual-clutch transmission. It produces 221 horsepower and 258 lb.-ft. of torque. Meanwhile, the 4MATIC all-wheel drive system varies torque distribution based on the selected drive mode:Eco/Comfort (80/20), Sport (70/30) and Off-road (50/50).
Chances are the GLB will enter production later this year as a 2020 model, in both FWD and AWD configurations, with an AMG performance variant and possibly an electrified model with EQ technology further down the road.
Share on Facebook