2020 Toyota Yaris Hatchback Revealed Ahead of N.Y. Auto Show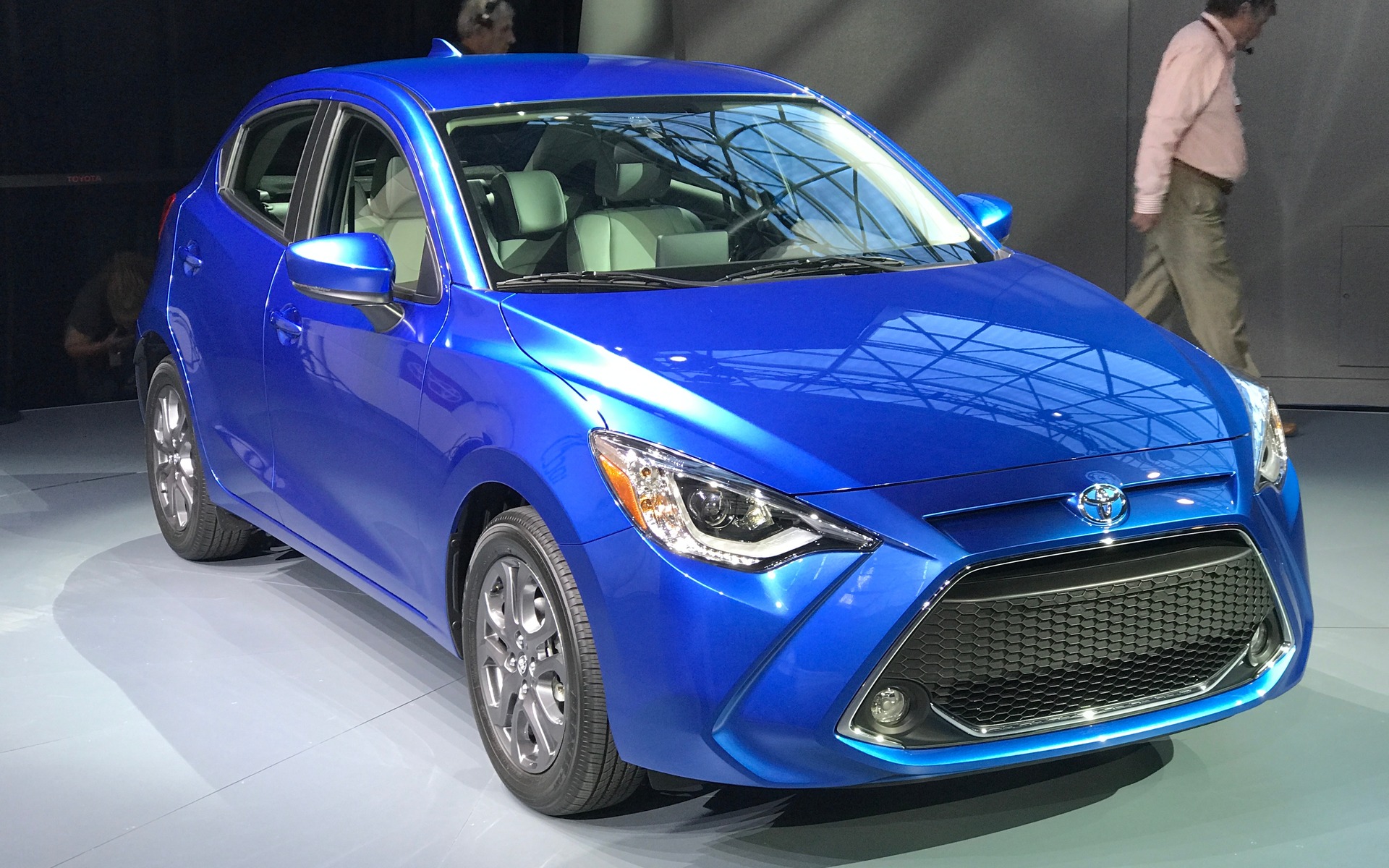 The all-new 2020 Toyota Yaris Hatchback will officially debut at the New York Auto Show in two weeks, but the Japanese automaker has already revealed pictures and quite a lot of information about the car, promising to defy the segment expectations with audacious styling, generous equipment and many key upgrades.
The in-your-face front section features a hexagon lower front grille and sharp-eyed headlights, while the "cab-rearward" profile translates into a more athletic stance. All models will now come standard with 16-inch aluminum alloy wheels. A selection of vibrant exterior colours with names like Stealth, Graphite, Pulse, Sapphire, Chromium, Frost and Icicle should make heads turn as well.
Physically, the new 2020 Toyota Yaris Hatchback is nearly 2.4 inches (6 centimetres) longer for increased interior room. The 450-litre trunk is nearly the size found in a midsize sedan.
If the car looks familiar, it's because just like the current Toyota Yaris Sedan, the new Yaris Hatchback is in fact a Mazda2 with some cosmetic distinctions.
Look for a standard 7.0-inch touchscreen display audio system with Apple CarPlay and Android Auto compatibility as well as voice recognition and Bluetooth wireless technology. Customers will be able to buy an accessory SD card through a Toyota dealer to activate navigation capability.
While a 1.5-litre inline four-cylinder engine with 106 horsepower will still be featured, it looks like the five-speed manual and four-speed automatic transmissions will both be replaced by six-speed gearboxes—manual and automatic—which should greatly improve fuel economy. Another surprise in this class is a Sport Mode, which changes the car's personality with enhanced throttle response.
Toyota Safety Sense will include a low-speed pre-collision safety system that scans the road ahead for potential vehicle collisions and automatically apply the brakes if the driver doesn't respond to the alerts and warnings.
Further information about the 2020 Toyota Yaris Hatchback, including trim levels and specific equipment details for Canada, will be announced following the New York Auto Show. Stay tuned.
Share on Facebook