Hennessey VelociRaptor Ford Ranger is 350 HP of Off-Road Madness
Will we ever receive the Ford Ranger Raptor, which is currently sold on other continents, to go head to head with the Chevrolet Colorado ZR2 and Toyota Tacoma TRD Pro? We know many of you are dying to get their hands on it—and so are we!
But why wait for Ford to have the guts to offer this off-road pickup in North America? Texas-based Hennessey, which is famous not only for its Venom GT supercar, but also its extreme conversions of SUVs, pickups and sports cars from various makes, has just created the mother of all Rangers.
Meet the faster, beefier and much more capable VelociRaptor Ford Ranger.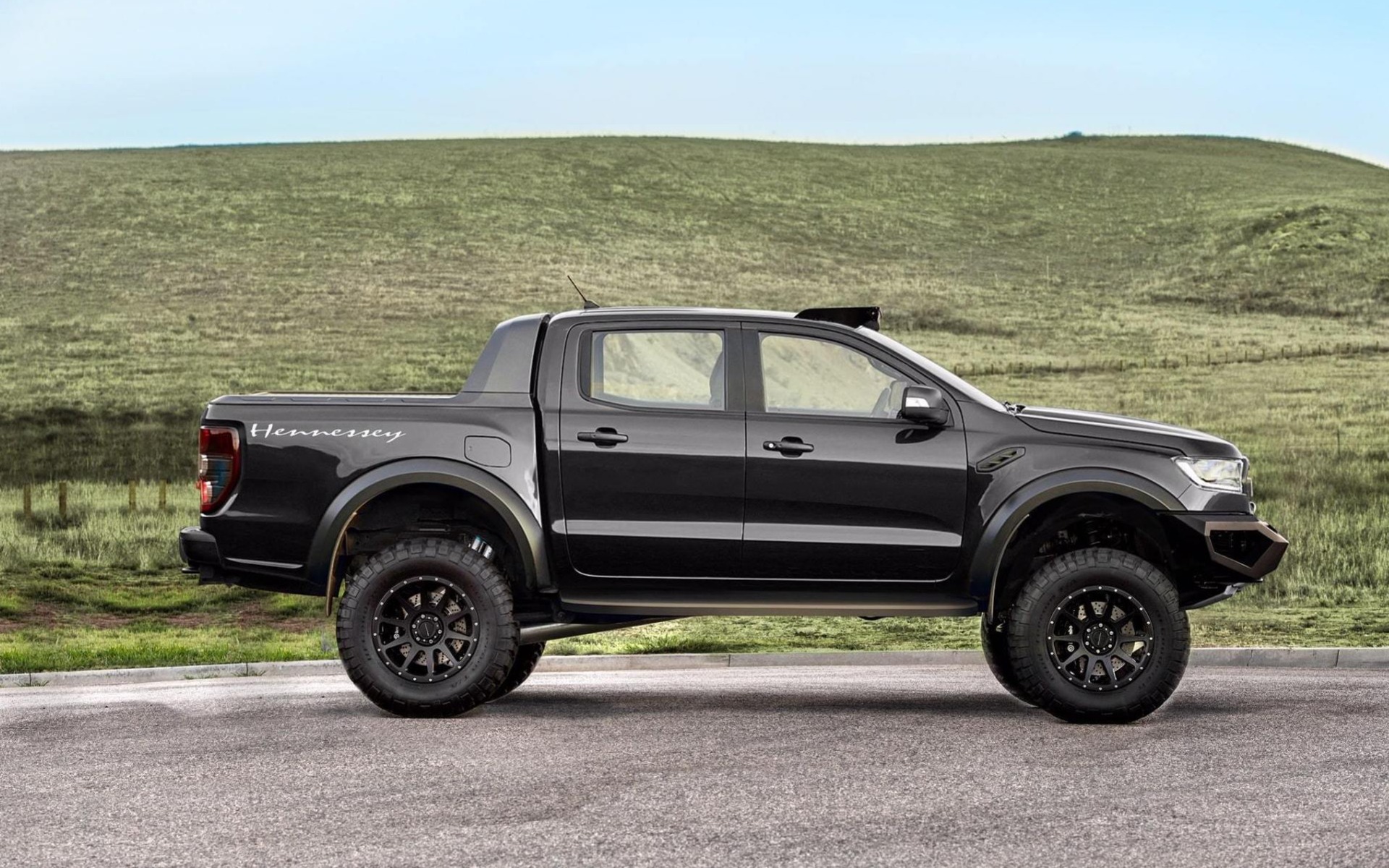 Taking their experience from building thousands of VelociRaptor-powered Ford F-150 Raptors over the last decade, the folks at Hennessey started working on the 2019 Ford Ranger. First, they increased the 2.3-litre turbocharged EcoBoost engine's output from 270 to 350 horsepower and torque from 310 to 385 lb.-ft. Key modifications include a new high-flow air induction system, a less restrictive and better-sounding stainless steel cat-back exhaust system, as well as some ECU tuning. As a result, acceleration from 0-96 km/h is down to just 6.1 seconds – a gain of 1.3 seconds.
But in order to be worthy of its name, the Hennessey VelociRaptor Ford Ranger has to have massive claws that enable extreme off-road performance. No problem: The company paired its Stage 1 off-road suspension lift kit with 17-inch alloy wheels and upgraded BFGoodrich off-road tires, making the truck nearly six inches taller than the production model.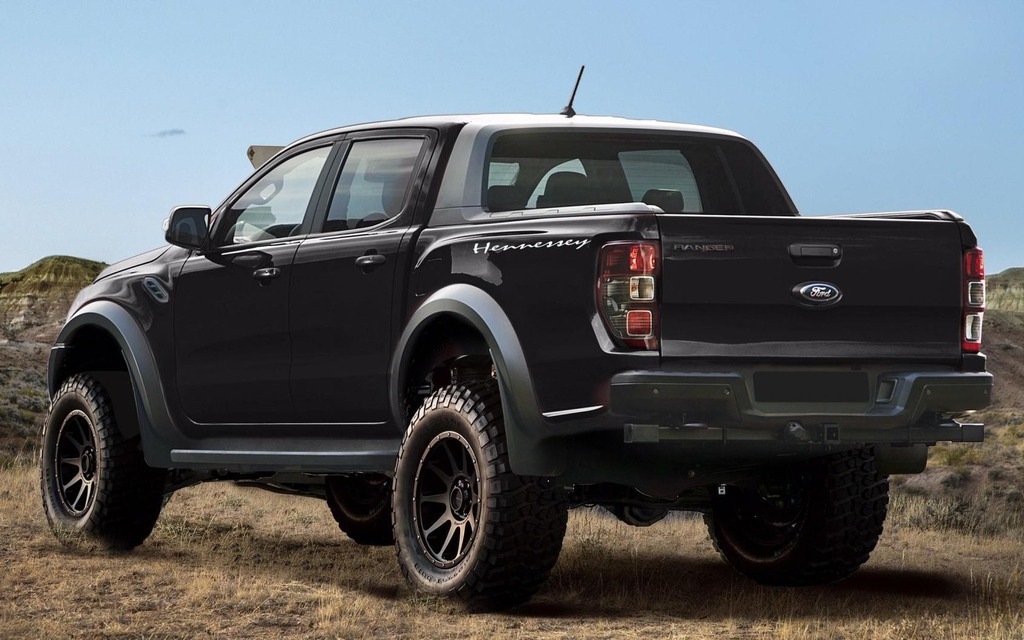 Hennessey also upgraded the front bumper with LED lights and an optional winch upgrade. A roof-mounted LED light bar is available as an option.
If you have USD$64,950 to spare, we'd highly recommend you order one of the 500 copies of the Hennessey VelociRaptor Ford Ranger that are planned for the 2019 model year. Each upgrade, which includes a stock Ford Ranger, comes with a 3-year/36,000-mile (58,000-km) warranty. It's a sure-fire way to rule the local trails and turn every head on your way there.
Share on Facebook