Nissan IMQ Concept Previews Future "Smart" SUVs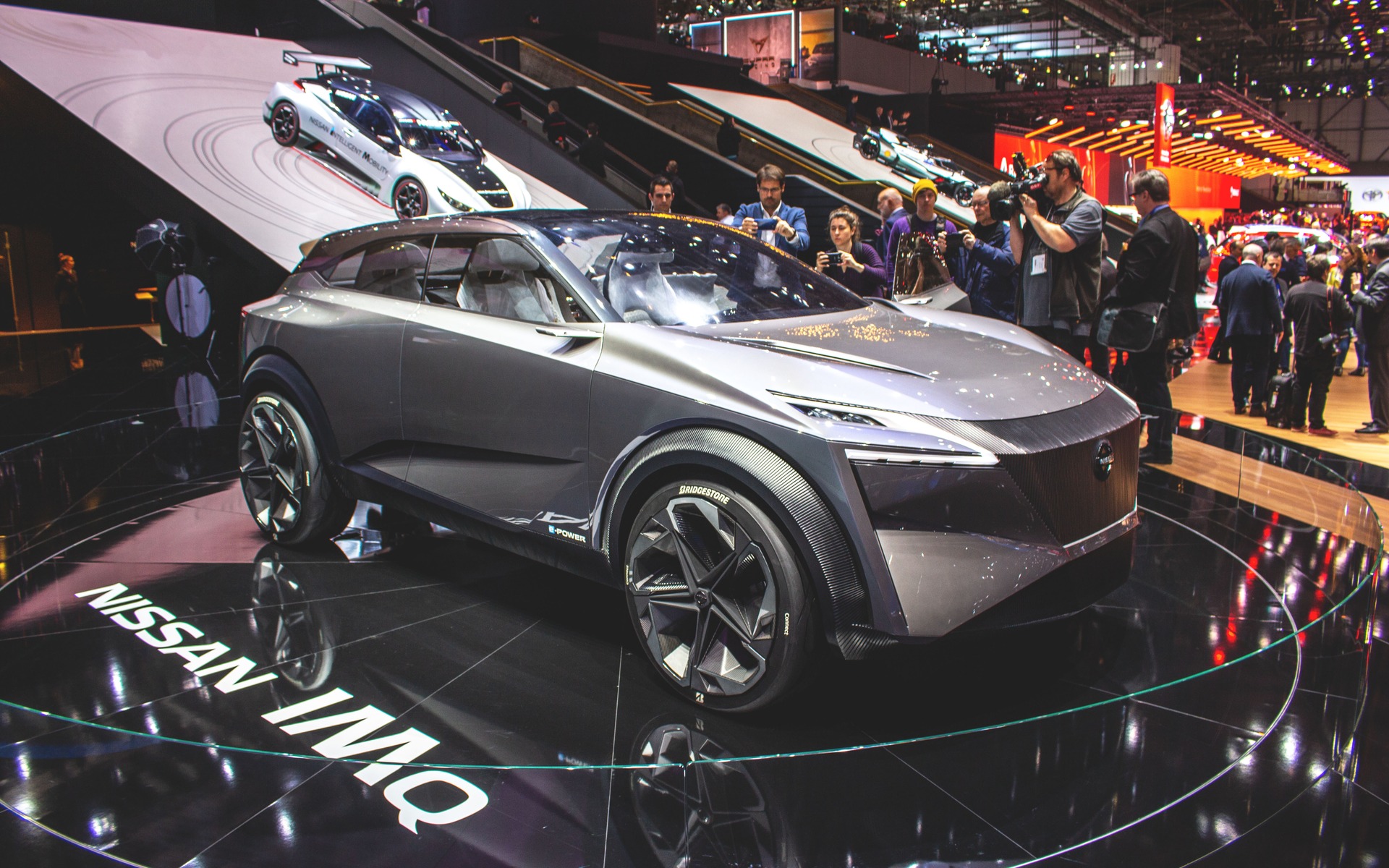 From Kicks to Armada, Nissan's SUV and crossover lineup is quite extensive and diversified, which is great for today's customers. But what about the future? The answer lies, at least partially, in the all-new Nissan IMQ concept that was unveiled on Tuesday at the 2019 Geneva Auto Show.
It follows last year's IMx concept as well as the IMs sedan concept we saw in Detroit at the beginning of this year. Not nearly as powerful as the latter, the Nissan IMQ concept is based on a multi-motor AWD setup that relies on e-POWER—a technology already in use on select Nissan models in Japan—to generate 250 kilowatts (335 horsepower) and 516 lb.-ft. of torque. It's not a pure electric system, either: A 1.5-litre turbocharged gasoline engine is there to help keep the battery charged up, similar to the Chevrolet Volt's system.
As far as the driving experience is concerned, the IMQ incorporates the latest innovations that bring to life Nissan Intelligent Mobility, the brand's vision for the future of automotive transportation. It is equipped with an advanced prototype version of Nissan's ProPILOT Assist system, which can offer enhanced semi-autonomous driving capability on urban streets and suburban highways. The model also features the Invisible-to-Visible technology—augmented reality to identify objects outside of our field of vision, like around corners or in traffic—that was unveiled in January at the 2019 CES in Las Vegas.
Like a Cut Diamond
The radically sculpted exterior of the compact Nissan IMQ is designed to give the impression of a single continuous surface where the body meets the glass and roof. Nissan's signature V-motion grille was adapted to electric cars and makes an interesting connection between the massive front bumper and the hood, which features striking chrome-edged cuts.
On the sides, the uniquely shaped 22-inch alloys and wheel arches give the vehicle a rock-solid stance. And get this: The wheels are shod in "smart" Bridgestone Connect tires that communicate information to the driver—including tire load, pressure, temperature, grip level, wear and tire health—via the 33-inch wide graphical user interface. According to Nissan, this helps the IMQ automatically calibrate its in-car control systems to work optimally.
The doors, hinged at their outer edges, open to reveal a futuristic, spacious interior with four individual seats that rise seamlessly from the lamella-covered floor. The brand's "gliding wing" instrument panel returns, with a centre console emerging from beneath and stretching back between the front seats into the rear. A smaller, secondary screen above the centre console hosts the IMQ's Virtual Personal Assistant, which controls vehicle functions, such as navigation, in response to input from the driver.
It's pretty clear from concepts like these that tomorrow's electric vehicles will be anything but boring.
Share on Facebook