The 2020 Mercedes-AMG GLE 53 4MATIC+ Appears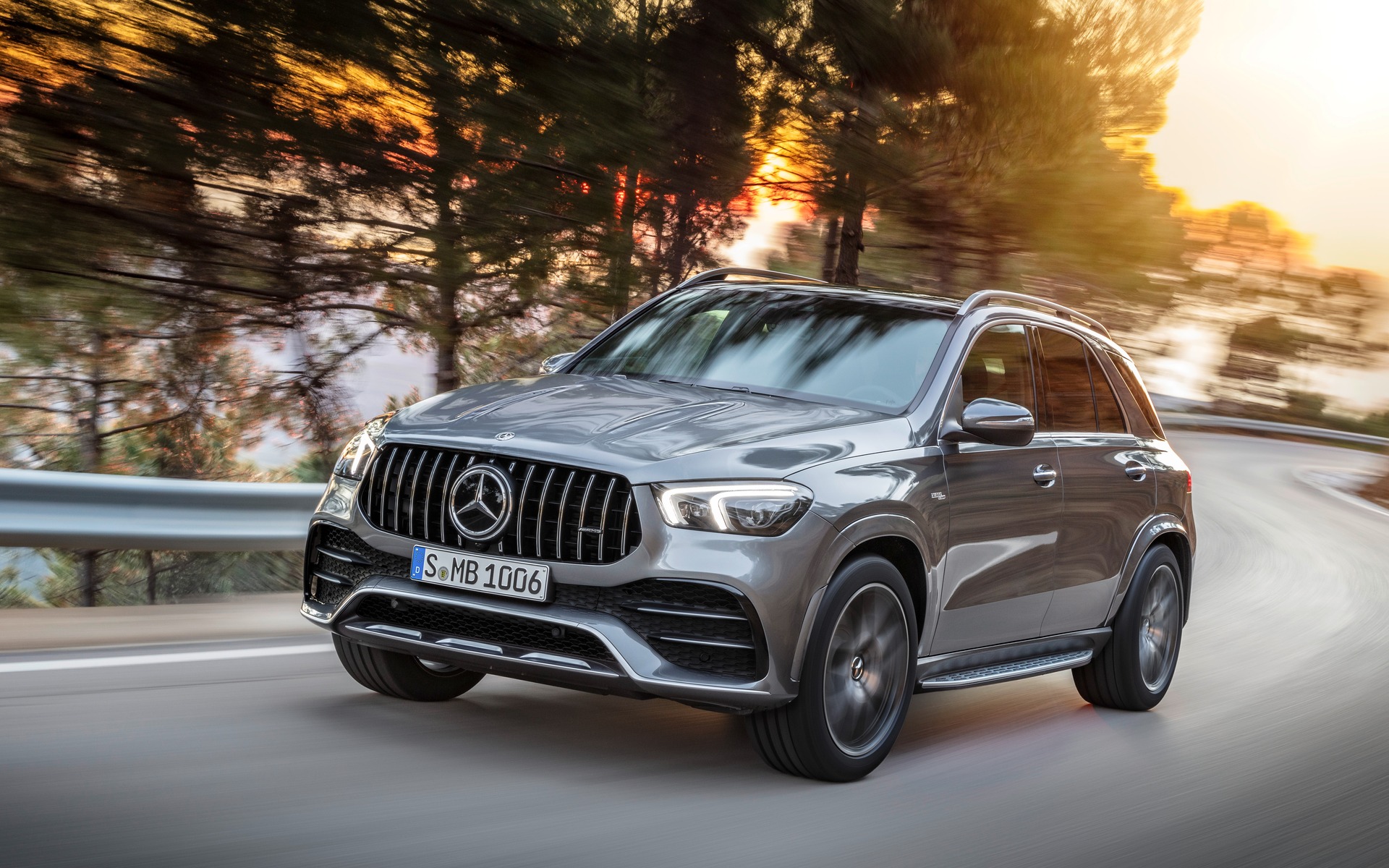 The German automaker just announced the arrival of the Mercedes-AMG GLE 53 4MATIC+ that, for now, is the most powerful and sportiest variant of the redesigned 2020 GLE midsize SUV lineup.
Like other "53" models at AMG, the GLE 53 relies on a turbocharged, 3.0-litre six-cylinder engine equipped with an electric compressor and a 48-volt, EQ Boost alternator-starter. Aside from the 429 horsepower and 384 pound-feet of torque developed by the combustion engine, this mild hybrid system provides an extra 21 hp and 184 lb.-ft., and according to the manufacturer, this version of the GLE can accelerate from 0 to 100 km/h in 5.3 seconds.
The SUV also benefits from a nine-speed AMG SPEEDSHIFT automatic transmission as well as 4MATIC+ all-wheel drive, a full-time system calibrated for a more dynamic drive. Based on the AMG RIDE CONTROL+ air suspension, AMG ACTIVE RIDE CONTROL promises enhanced agility and handling by adapting the dampers according to driving conditions. Both are included in every GLE 53.
When the Sport and Sport+ modes are activated, the SUV lowers its suspension by 15 millimetres, and in Comfort mode, it does the same from 120 km/h upwards. This lowers the vehicle's centre of gravity, improves aerodynamics and reduces fuel consumption. We can also raise the suspension by 55 mm.
When the AMG TRACK PACE package is specified, the MBUX infotainment system adds a data recorder, and those numbers can appear on the head-up display as well. The driver can save his or her acceleration and circuit lap times.
Pricing for the 2020 Mercedes-AMG GLE 53 4MATIC+ hasn't yet been announced, but it should cost somewhere near the $80,000 mark.
Share on Facebook