2019 Infiniti QX60: Versatility First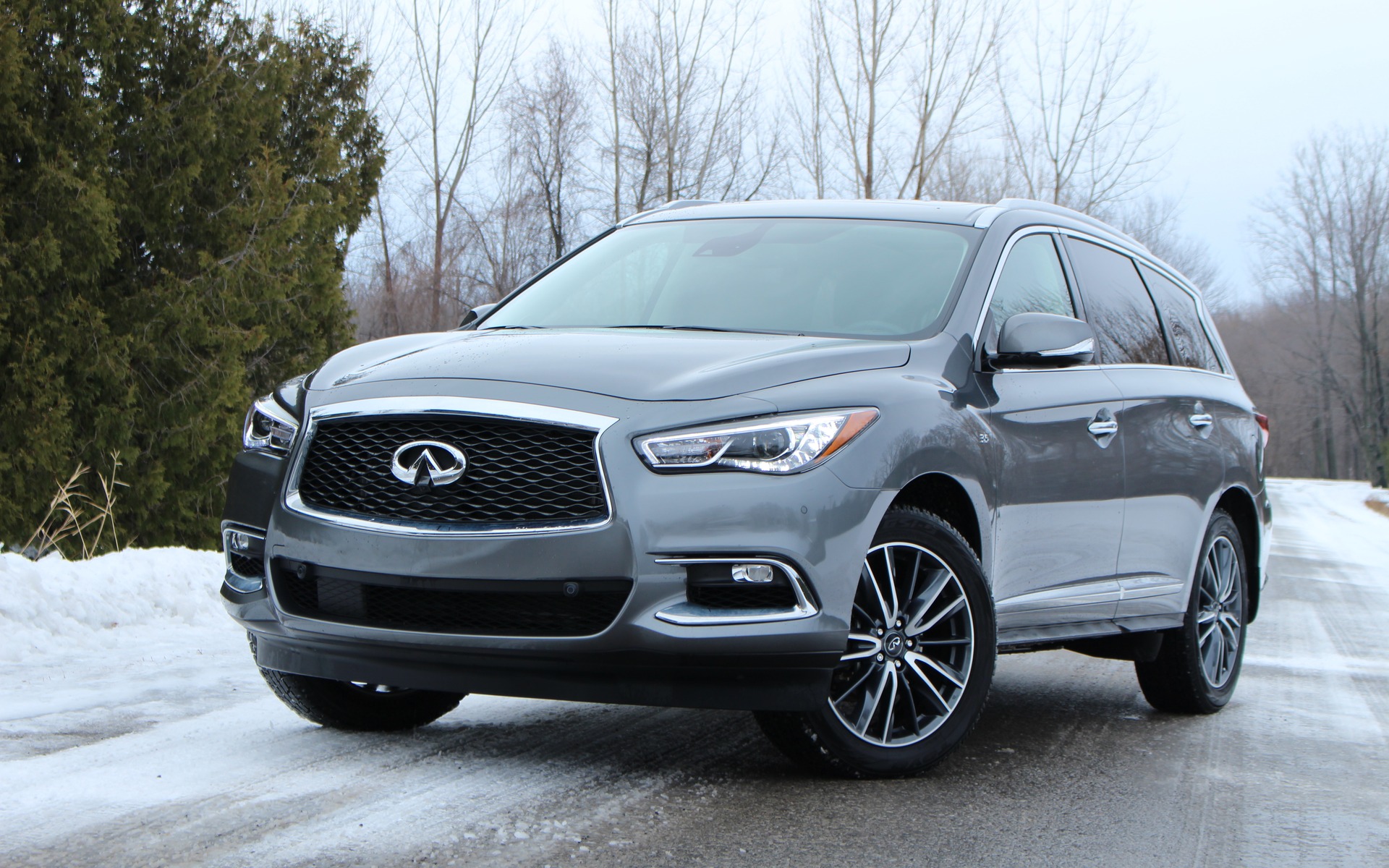 Strong points

Undeniable versatility
Lots of features for the asking price
Power and sound of the V6 engine

Weak points

Second-row seat cushions too low
Unimpressive climate control system
Not the most spacious in its category
Full report
From the moment the QX60 went on sale back in 2012—it was called the JX35 during the first year of production before all the brand's models received new nameplates—it outsold every other Infiniti car and SUV.
Up until 2019, the QX60 consistently accounted for more than 35% of the brand's total sales in Canada, and yet it arguably was the least sporty model in the lineup at a time when Infiniti flaunted performance and driving dynamics. Was it a sign that consumers weren't all that interested in utter sportiness? Maybe.
We're not saying Infiniti's vehicles have softened up, but their edginess has been toned down a little. The totally redesigned 2019 Infiniti QX50 is a clear break from the previous-generation model, mimicking the QX60's greater versatility and rationality.
Now entering its seventh model year, the QX60 is starting to show its age. New three-row competitors have cropped up such as the Lexus RXL, while established rivals Acura MDX and Buick Enclave have improved in the past few years.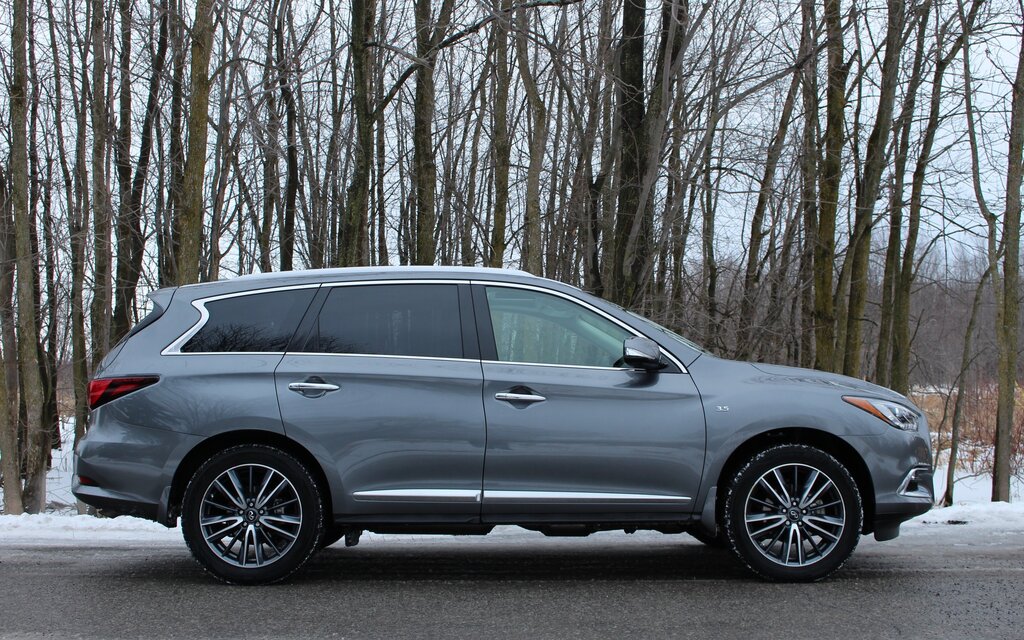 Oh, the Infiniti still has many qualities. Its 3.5-litre V6 is strong and sounds pretty good, delivering 295 horsepower and 270 pound-feet of torque to all four wheels via a continuously variable automatic transmission. Despite its 4,577-lb. (2,076-kg) curb weight, the SUV can zip from 0 to 100 km/h in an adequate 8.4 seconds.
During the holiday break, we racked up a couple thousand kilometres aboard the 2019 Infiniti QX60, with round trips from Montreal to New Hampshire, Quebec City and the Laurentians. Loaded with the family and everyone's luggage, we averaged 10.6 L/100 km, which isn't bad at all considering the winter driving conditions. Super unleaded is recommended.
There's a lot of room inside the QX60, but the middle row's seat cushions are mounted low the floor, so adults won't feel all that comfortable during long rides. Of course, legroom isn't all that great for third-row occupants. When all seats are in place, cargo volume is rated at 450 litres, but can grow to 1,138 litres (third-row seatbacks folded down) or 2,146 litres (all rear seatbacks folded). That's good, but both the MDX and the Enclave are more spacious.
An eight-inch infotainment touchscreen is standard in all versions of the SUV, and choosing option packages incrementally adds the Infiniti InTouch app suite with navigation, a 13-speaker Bose sound system or a 15-speaker Bose Cabin Surround system, SiriusXM compatibility as well as a theatre package with dual eight-inch monitors, a DVD player, an HDMI port and wireless headphones. The infotainment interface is pretty straightforward, while sound quality with the high-end stereo is commendable.
As for the climate control system, well, it needs some work. Actually, many Nissan and Infiniti vehicles we've tested over the past few years seem to have a system that blows cold air when set to 18 degrees, and hot air when turned to 18.5. There's no in-between, even with the automatic setting off, and the redesigned QX50 still has this issue as well. Top that off with small vents in the front-passenger footwells of the QX60, and some occupants might need to carry a blanket around to keep their legs warm in winter. Not very elegant in a brand-new luxury SUV.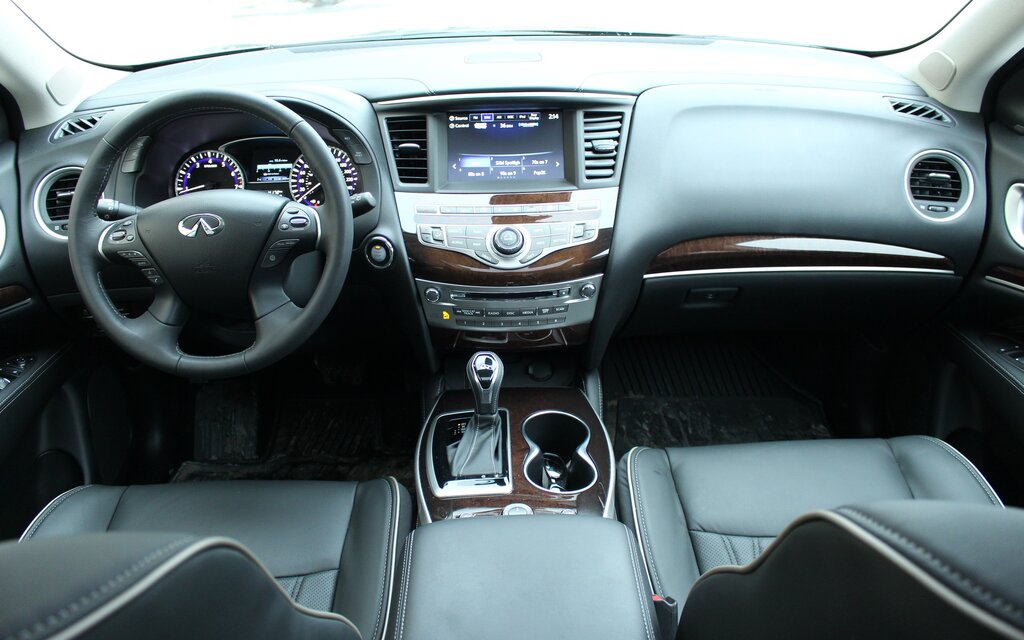 On the flipside, the 2019 Infiniti QX60 does offer a lot of kit for the price. Starting at a reasonable $48,695 before freight and delivery charges, it undercuts the MDX by more than five grand and the RXL by a whopping $14K. For 2019, advanced safety features such as blind spot monitoring, forward collision warning with emergency braking and pedestrian detection are standard fare.
Even after adding the Essential, Sensory and ProACTIVE packages—which pile on a panoramic sunroof, a heated steering wheel, ventilated front seats, heated second-row seats, a 360-degree camera system, 20-inch wheels, adaptive cruise control, lane departure warning and lane keep assist, among other things, the QX60 retails for just under $63,000.
That's an excellent price, and one of the reasons this SUV sells so well. It's an interesting alternative to fully loaded, mainstream-brand SUVs such as the Ford Explorer and Toyota Highlander, and to the most luxurious minivans like the Chrysler Pacifica Limited and the Honda Odyssey Touring.
Alas, as mentioned before, the 2019 Infiniti QX60's shortcomings are getting more and more obvious over time. However, aside from some reliability issues with the infotainment system, the vehicle itself is solid. It may not be particularly exciting, but the QX60 is a competent—if not perfect—luxury SUV that gives a lot and asks for little in return.
Share on Facebook