2019 BMW X7: We're Driving it This Week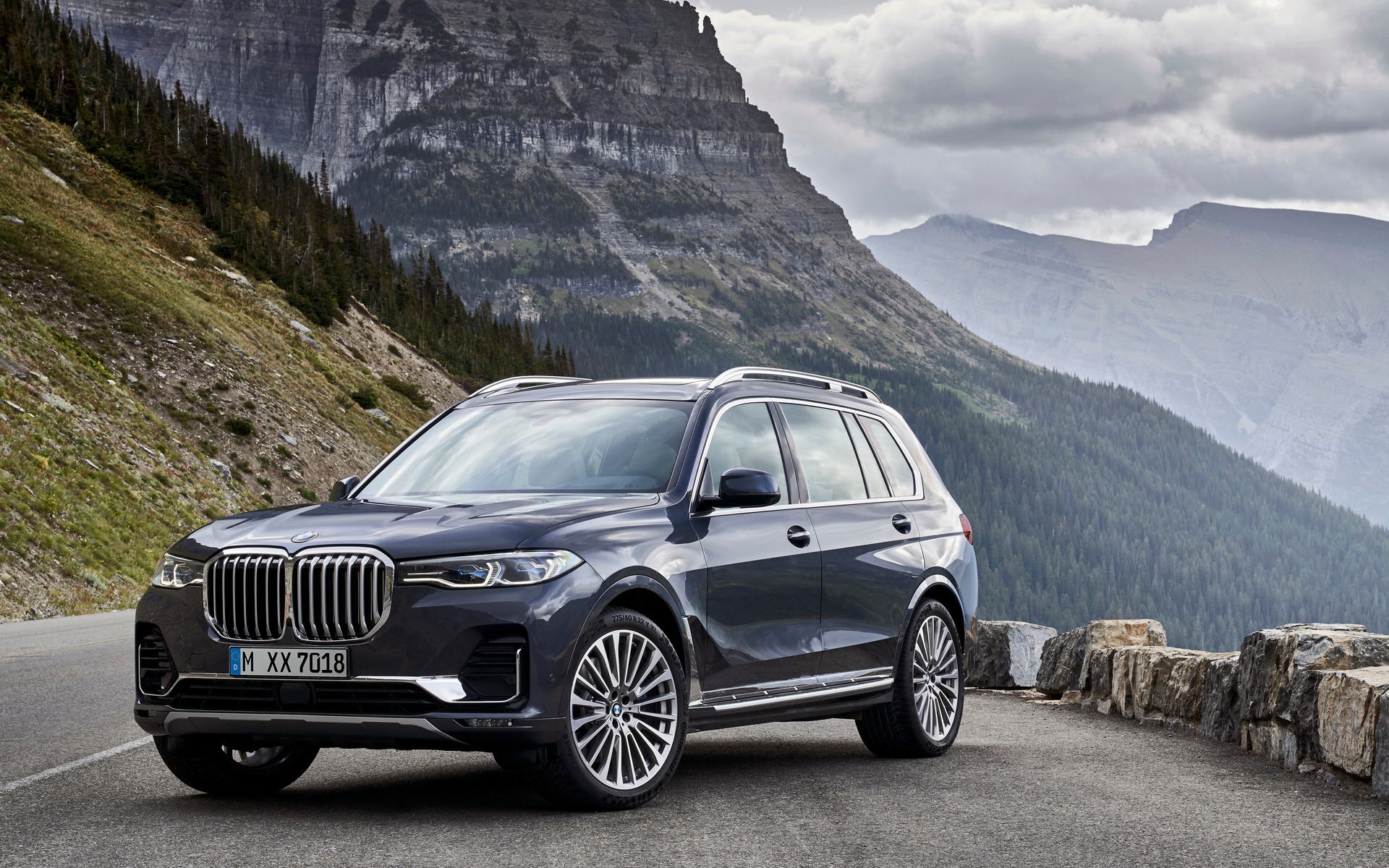 The BMW X7 is the most recent addition to the German manufacturer's range of SUVs, and it's also the biggest one they've created so far.
Seeking to grab some market share in the lucrative full-size SUV segment, in which competes the Cadillac Escalade, the Infiniti QX80, the Lexus LX, the Lincoln Navigator, the Mercedes-Benz GLS and the Range Rover, the X7 was conceived on the same architecture as the freshly redesigned BMW X5. It will retail from $92,500 before freight and delivery charges.
Between the two, the X7 rests on a wheelbase longer by 130 millimetres (3,105 mm versus 2,975) and is 229 mm longer, thanks to a longer rear overhang. While the X5 can be equipped with a third-row seat for a capacity of seven passengers, it comes standard in the X7. However, in the latter, we can opt for a six- or seven-seat layout, as its second-row bench can be replaced by captain's chairs.
While the X5 serves up a level of luxury and prestige comparable to that of the 5 Series sedan, the X7 is the SUV equivalent of the 7 Series sedan. At least that's what BMW is implying, and that's what we'll validate while we drive the X7 from Tallahassee to Baton Rouge, in the southern part of the United States. Like the X5, the X7 is built in BMW's factory in Spartanburg, South Carolina.
For now, two powertrains are offered, the same ones found in the X5. The xDrive40i variant gets a turbocharged inline six that produces 335 horsepower, and the xDrive50i boasts a twin-turbo V8 good for 456 ponies. The plug-in hybrid powertrain announced for the X5 could very well be available in the X7 later on—which would be fitting, as the X7 iPerformance concept that toured auto shows in the last two years flaunted a rechargeable system.
Check back soon for our impressions of the new 2019 BMW X7.
Share on Facebook