2020 Mercedes-Benz SLC: End of the Road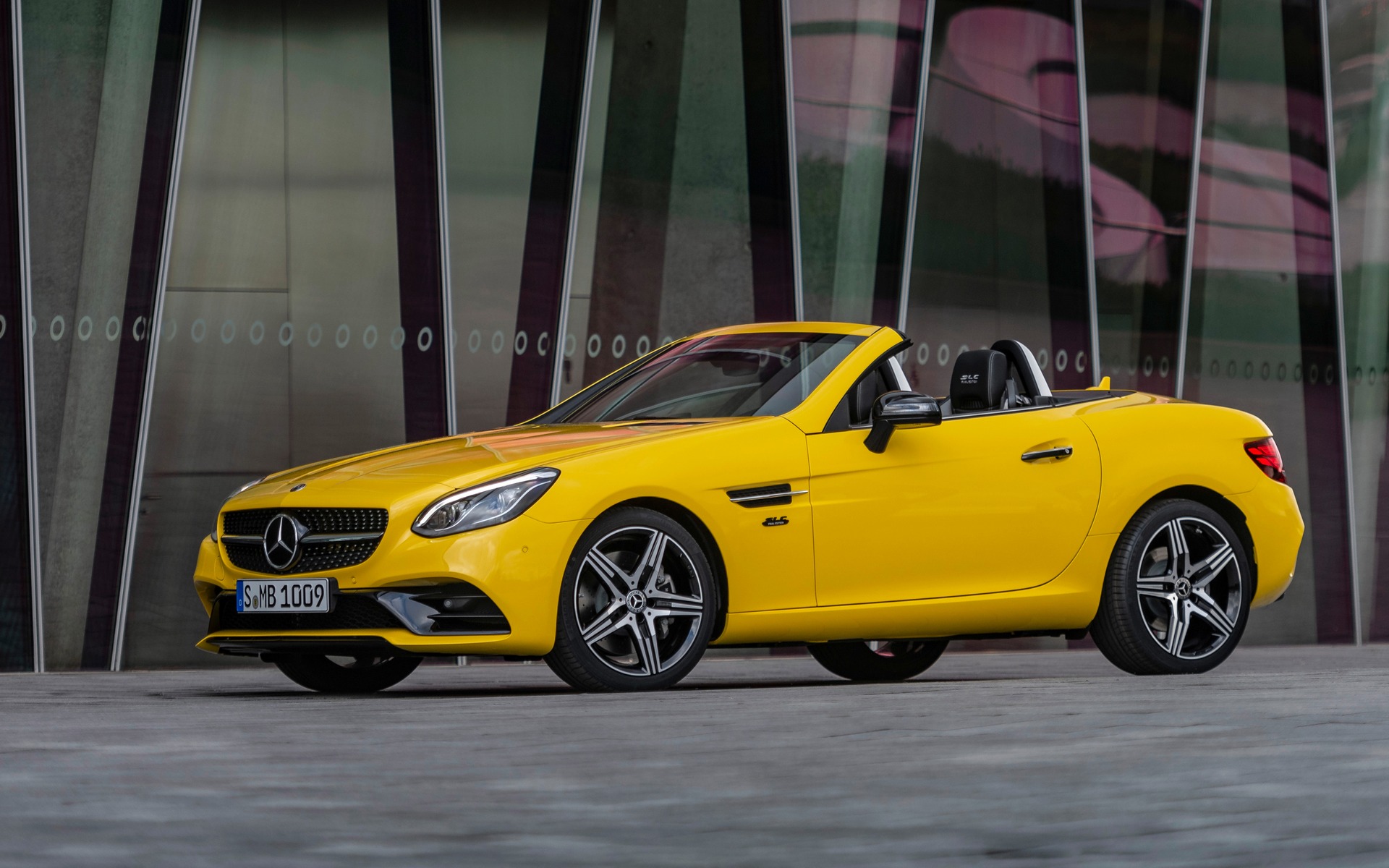 It appears the Mercedes-Benz SLC's days are counted, as the manufacturer has just announced Final Edition variants for the 2020 model year in the United States, which pay tribute to the SLK that appeared in 1996.
That SLK introduced a power-folding hard top to the brand, and to make sure consumers noticed this compact GT, it was offered with a bright yellow paint job. The Mercedes-Benz SLC Final Edition will also be available in that colour.
The SLC 300 Final Edition receives a silver chrome finish on its front bumper, 18-inch AMG alloy wheels as well as a glossy black finish on the mirror caps and door handles. Its cockpit boasts black and silver Nappa leather upholstery on the seats as well as grey contrast stitching and grey seat belts. Equipped with a turbocharged, 2.0-litre four-cylinder engine that develops 241 horsepower and a rear-wheel drivetrain, the Final Edition also gets a 10-mm suspension drop and bigger brakes with perforated discs.
The AMG SLC 43 Final Edition receives matte-finish 18-inch wheels and the same two-tone interior furnishings as the SLC 300. The SLC 43 relies on a twin-turbo, 3.0-litre V6 that belts out 385 horsepower and allows the car to blast from 0 to 100 km/h in 4.8 seconds.
It's sad to see the Mercedes-Benz SLC leave just as the BMW Z4 is returning to the market, although the current generation hit the market in 2011. No replacement has been announced by the manufacturer as these lines are being written, which is surprising since it sits in a segment occupied by the Audi TT and the Porsche 718 Boxster.
The 2020 Mercedes-Benz SLC Final Edition will arrive in U.S. dealerships early next year. The Canadian-spec SLC won't get the Final Edition package, but will be available in the fall of 2019.
Share on Facebook