Here's the 2020 Volkswagen Passat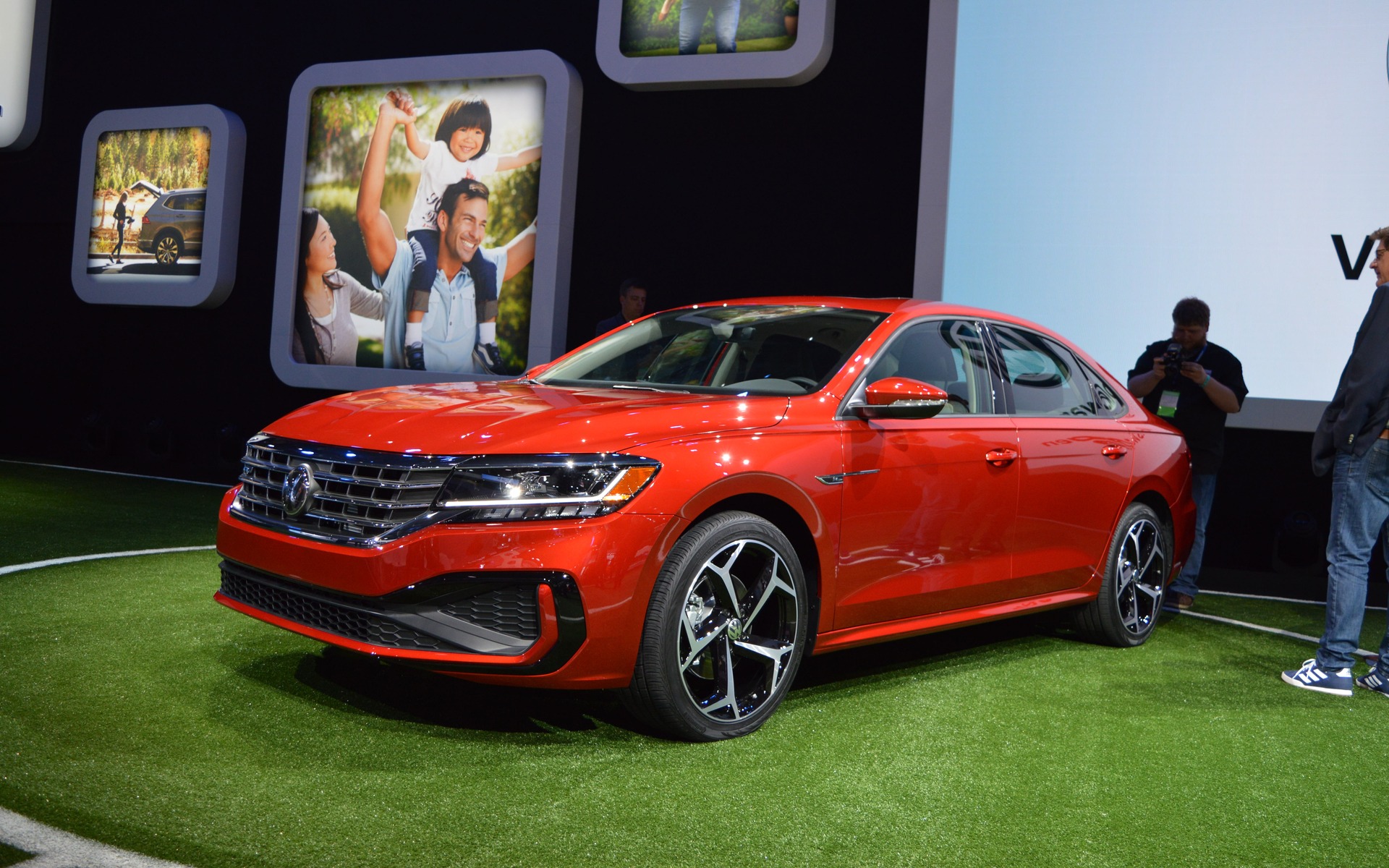 The Detroit Motor Show surprised us this year. We were expecting to see endless SUVs, but the unveiling of a Mustang Shelby GT500 and Toyota Supra proved us wrong. We've also seen that the sedan is not dead, with Volkswagen pulling the curtain back on the all-new 2020 Passat.
We drove the pre-production version last December. Now that it has been unveiled, it's ready to take on the Toyota Camry, Honda Accord, Nissan Altima and Mazda6.
Keeping it Conservative
At first glance, it's hard to see what has changed in the latest Passat. But take a closer look and you'll spot subtle design details, especially in the rear, that add up to make this vehicle more modern looking than its predecessor. Some traits clearly come from the Jetta and Arteon.
Unfortunately, the 2020 Passat isn't built on Volkswagen's MQB modular architecture. It soldiers on using the NMS platform, which was designed exclusively for this car. It's worth noting that the Passat sold in Europe isn't the same as the one sold here.
The only available engine is the tried and true turbocharged, 2.0-litre four cylinder, now delivering 174 horsepower and 207 lb.-ft. of torque (that's 23 lb.-ft. more than before). The engine comes paired with a six-speed automatic transmission and front-wheel drive—no other options are offered. Unfortunately, the V6 has been retired.
Other than an updated design and more meticulous cabin, the 2020 Passat doesn't come with much to distinguish itself from the competition. With no more V6 and no all-wheel drive available, this vehicle is something of a niche product in the VW line-up. But at least Volkswagen is courageously standing by sedans with this new vehicle, despite the popularity of SUVs.
The 2020 Volkswagen Passat will make its entrance in Canadian dealerships this fall. Its price has yet to be announced.
Share on Facebook