Nissan IMs Concept: a 483-Horsepower, Fully Electric Sedan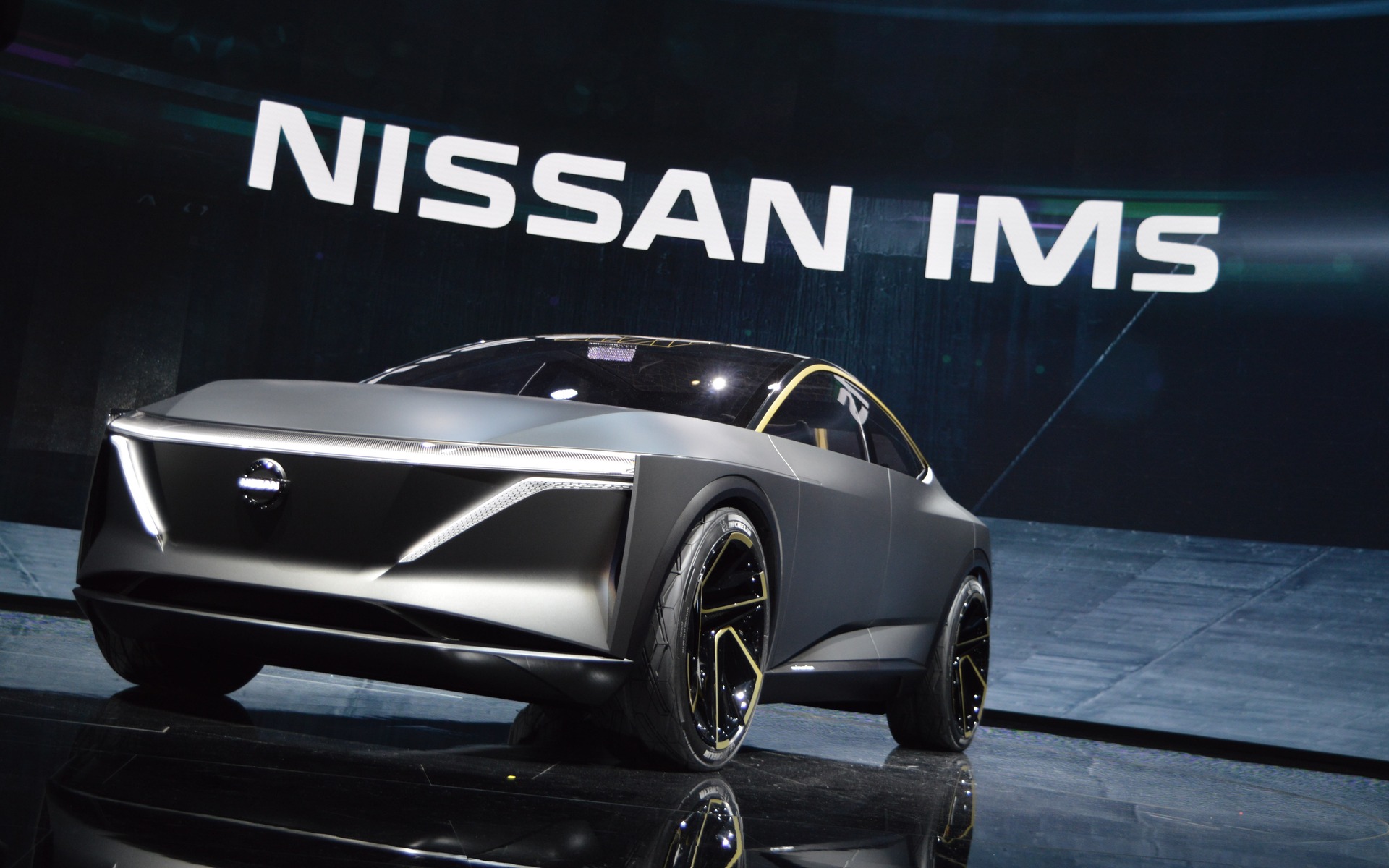 At the Detroit Auto Show, we were expecting electric vehicles, SUVs, more SUVs and even pickup trucks. But not a sedan, and especially not a fully electric Nissan sedan!
Ok, it is of course a concept car. We don't think the pivoting seats will make it to production, but what we should notice about the Nissan IMs Concept is that it will develop 483 horsepower and a staggering 590 pound-feet of torque—if it will eventually be mass-produced.
The Future of the Sedan Looks Bright
According to Nissan, the fact that the EV architecture of this concept maximises interior space results in a sedan cockpit that's as accommodating as that of an SUV. That's why the automaker says that the IMs would be positioned in a brand-new segment it calls the "elevated sport sedan."
Marketing lingo aside, it's nice to see that there's still a future for the good old four-door sedan. This concept features a fully electric powertrain that consists of two motors—one at each axle. The Nissan IMs is therefore equipped with standard all-wheel drive.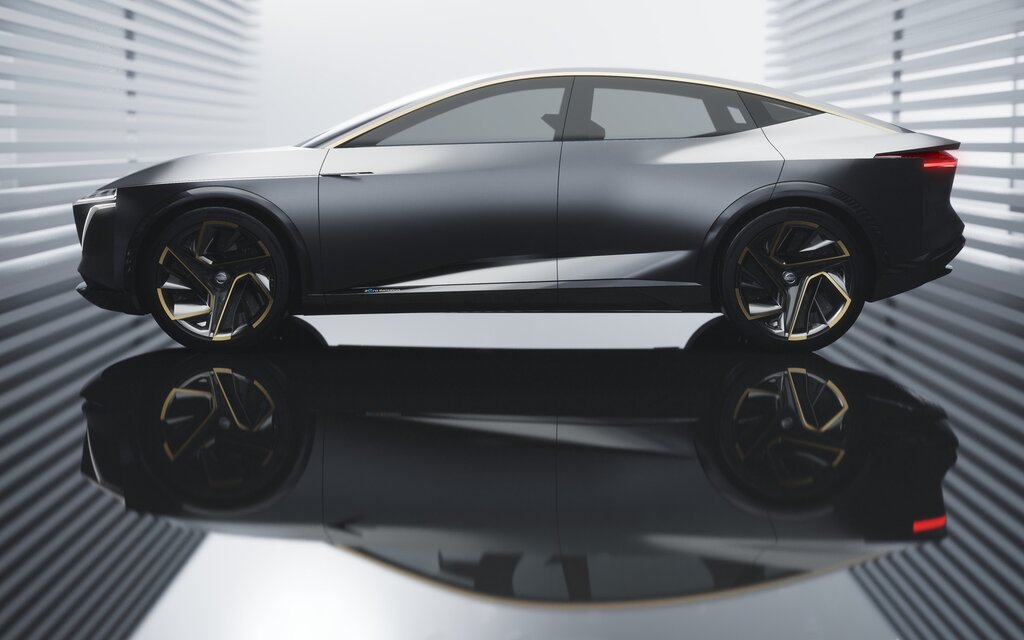 Thanks to its 115-kWh battery pack, not only does the manufacturer offer a level of performance in line with the quickest sport sedans in the industry, but the concept's maximum driving range is announced at 610 kilometres on a full charge.
It may be only a concept, but the Nissan IMs features the brand's new design language, with its horizontal lines and angular overall shape. It incorporates the trademark floating roof we've seen on some production models such as the Murano and the Maxima.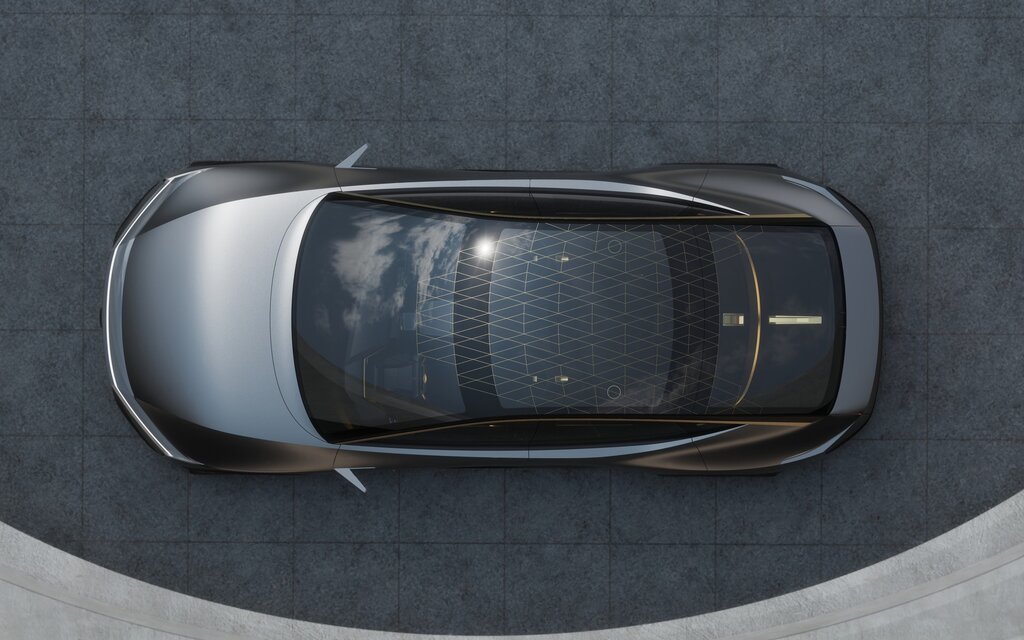 The car's cockpit also represents the future of Nissan products by its lounge-style interior layout that integrates a fully digital dashboard as well as the most recent autonomous driving and connectivity technologies. It's also equipped with augmented reality to identify objects outside of our field of vision. Nissan calls this technology "Invisible-to-Visible."
Actually, the dashboard is composed of four compact screens. It displays information horizontally, adapting to the natural movements of the eye. The IMs sedan could even analyze facial expressions and posture in order to determine if the person behind the wheel is apt to drive—if not, the car automatically takes control.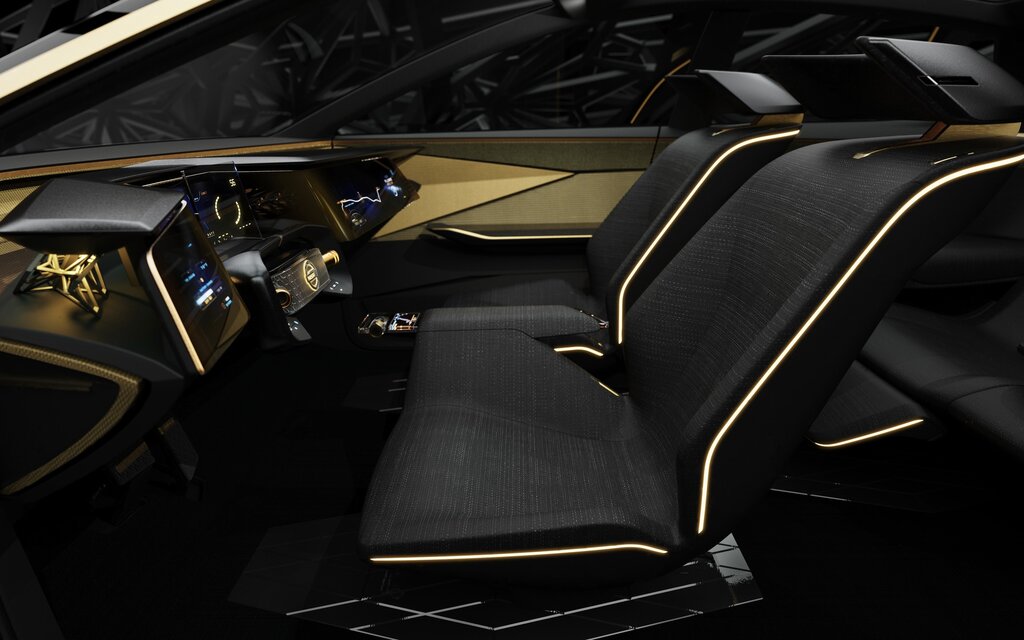 High technology, for sure, but what gets our attention is that unlike most manufacturers, Nissan isn't banking solely on SUVs for its future model lineup. With this concept, we also realize that electric vehicles are evolving much quicker than we imagined!
Share on Facebook