The Toyota Supra is Officially Back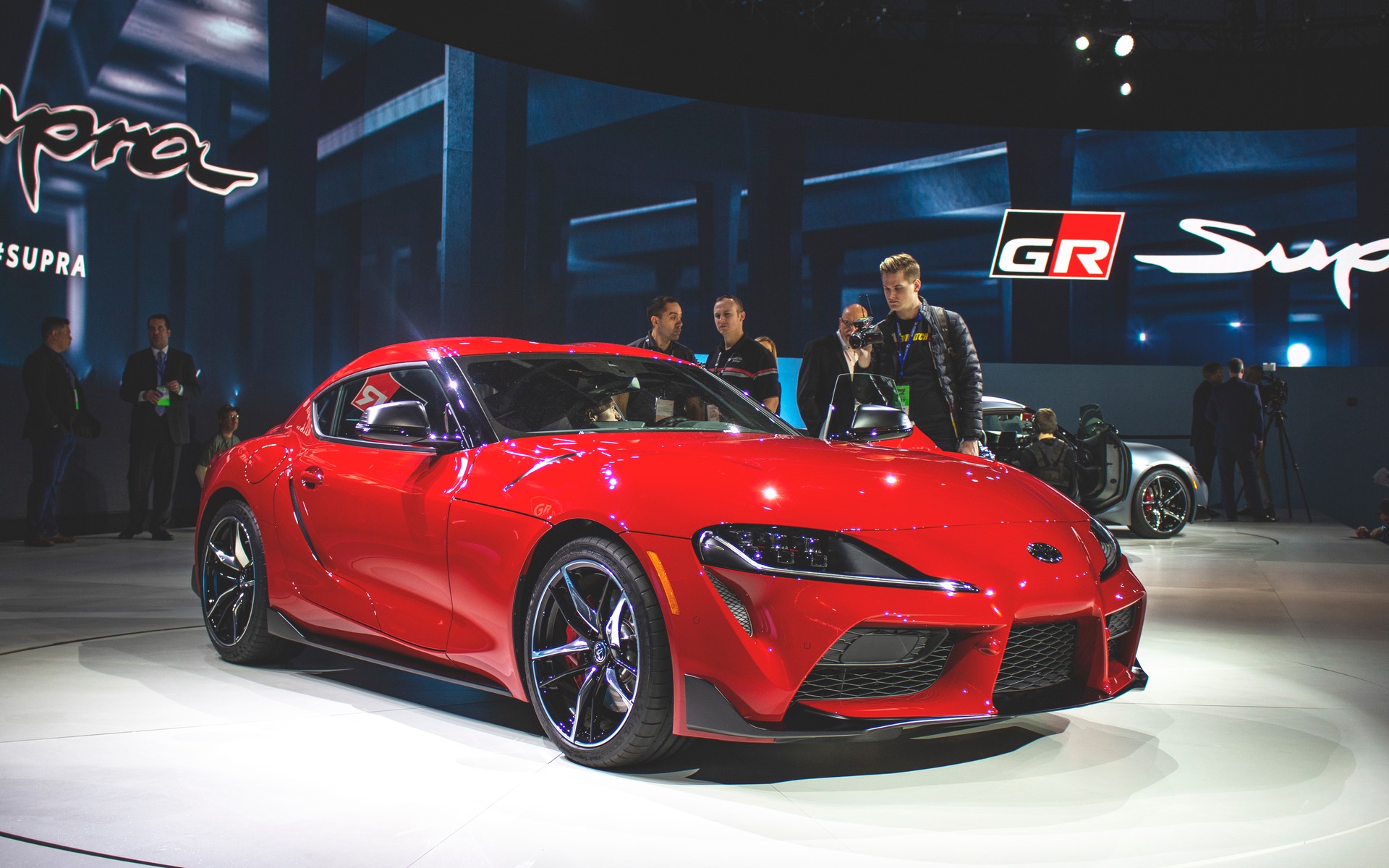 It has finally arrived. After years of rumours, Toyota lifted the cover off of the production version of the new 2020 Supra at the Detroit Auto Show.
As is the case with previous generations of the Supra, this sports car automatically becomes the Japanese brand's halo model. Aside from the little Toyota 86, performance enthusiasts don't have much to sink their teeth into.
Fortunately, all that is about to change.
Equipped with a turbocharged, 3.0-litre inline-six borrowed from BMW, the 2020 Toyota Supra boasts an output of 335 horsepower and 365 pound-feet of torque.
Matched to an eight-speed automatic transmission, this powertrain allows the 2020 Supra to accelerate from 0 to 96 km/h (0-60 mph) in 4.1 seconds and to reach a top speed electronically limited to 250 km/h.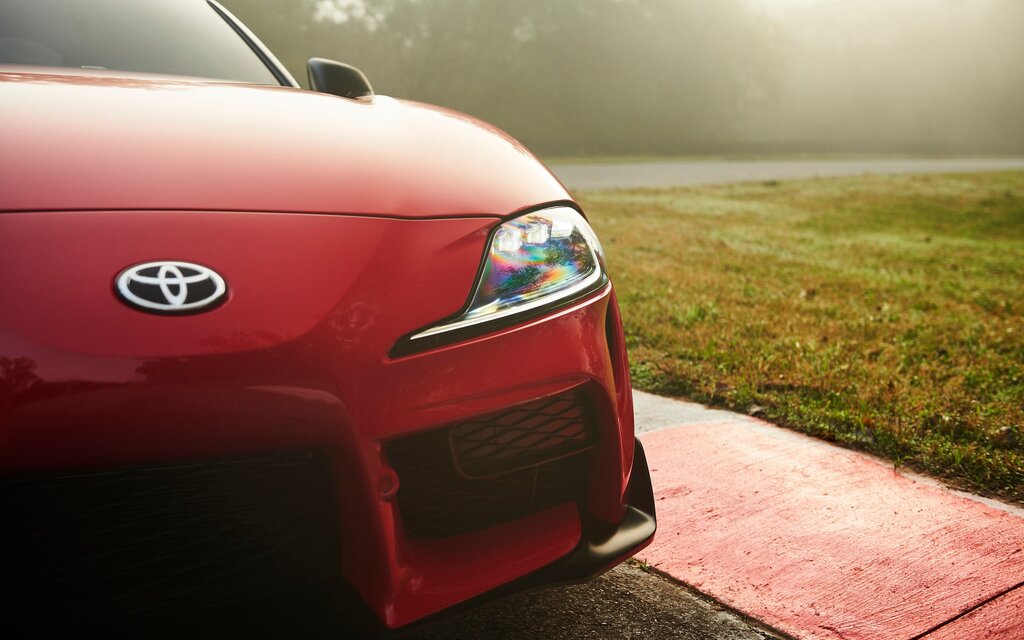 Purists may be offended to hear that the Supra will only be available with an automatic transmission. No manual, even as an option. Toyota points out that its eight-speed unit is much quicker, but we can already hear the sighing of three-pedal enthusiasts.
Toyota is also proud to boast an active differential that modulates torque between the rear wheels. The suspension is also adaptive and adjusts to the driver's mood.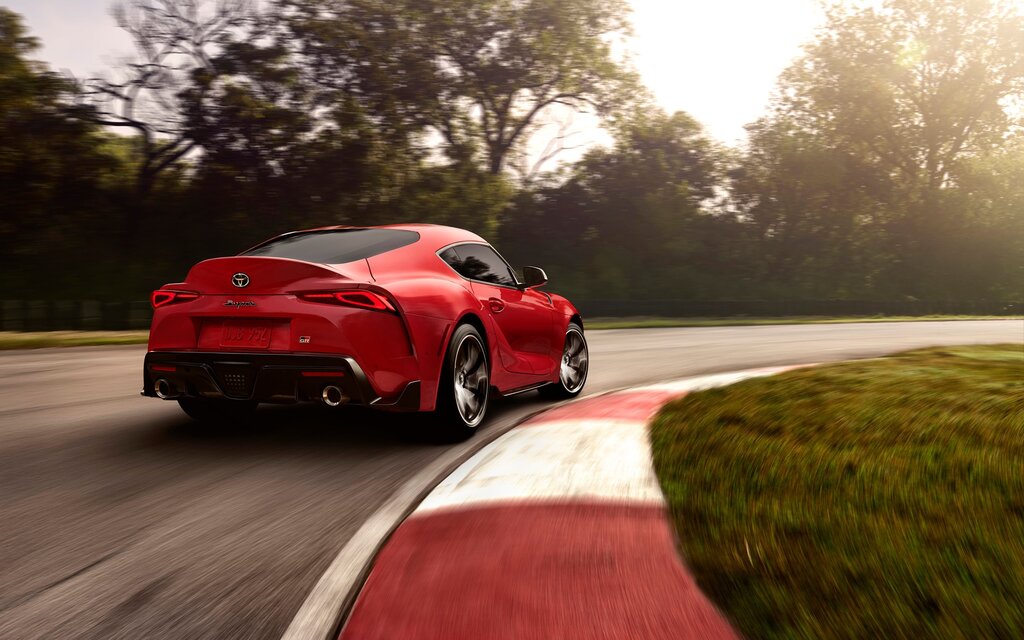 BMW-ish
Toyota didn't develop this new Supra alone. It's the result of a partnership with German manufacturer BMW.
The family resemblance between the 2020 Supra and the new BMW Z4 are tough to ignore. The cars' proportions are pretty much the same, from the short deck to the long sloping hood around a compact two-seat cockpit.
Toyota has done a commendable job to design a body that's both eccentric and specific to the brand. Inside, however, the similarities with BMW are undeniable. The infotainment system, the shift lever and even the door-mounted controls are all pure BMW.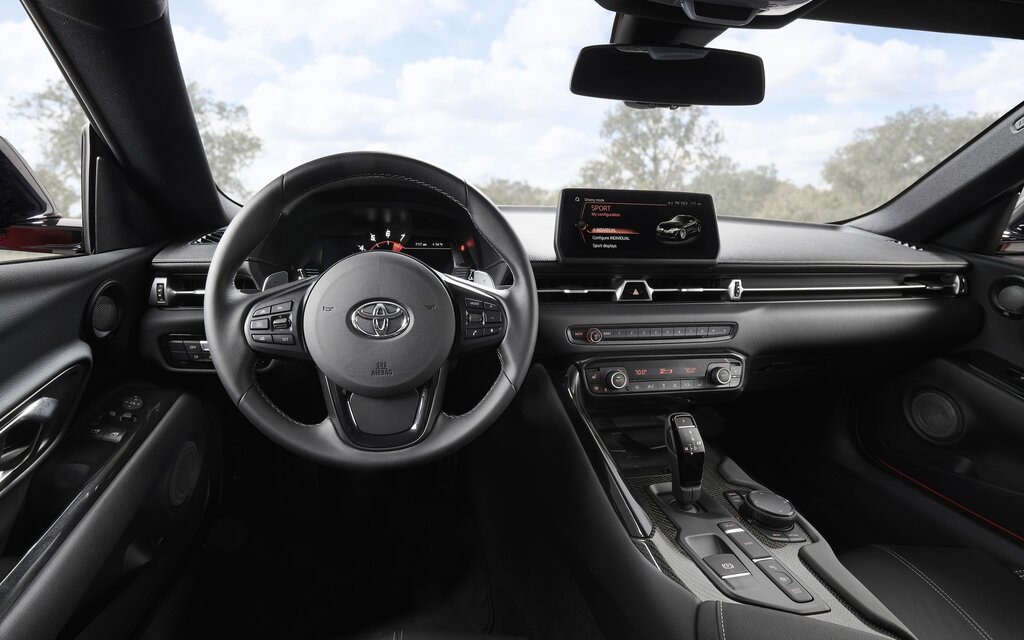 The 2020 Toyota Supra will arrive in dealerships next summer. Pricing hasn't been unveiled yet, but Toyota is clear on one thing: it won't be a sports car for the working class...
Share on Facebook