2019 Ford Ranger: The Small Pickup Makes a Big Comeback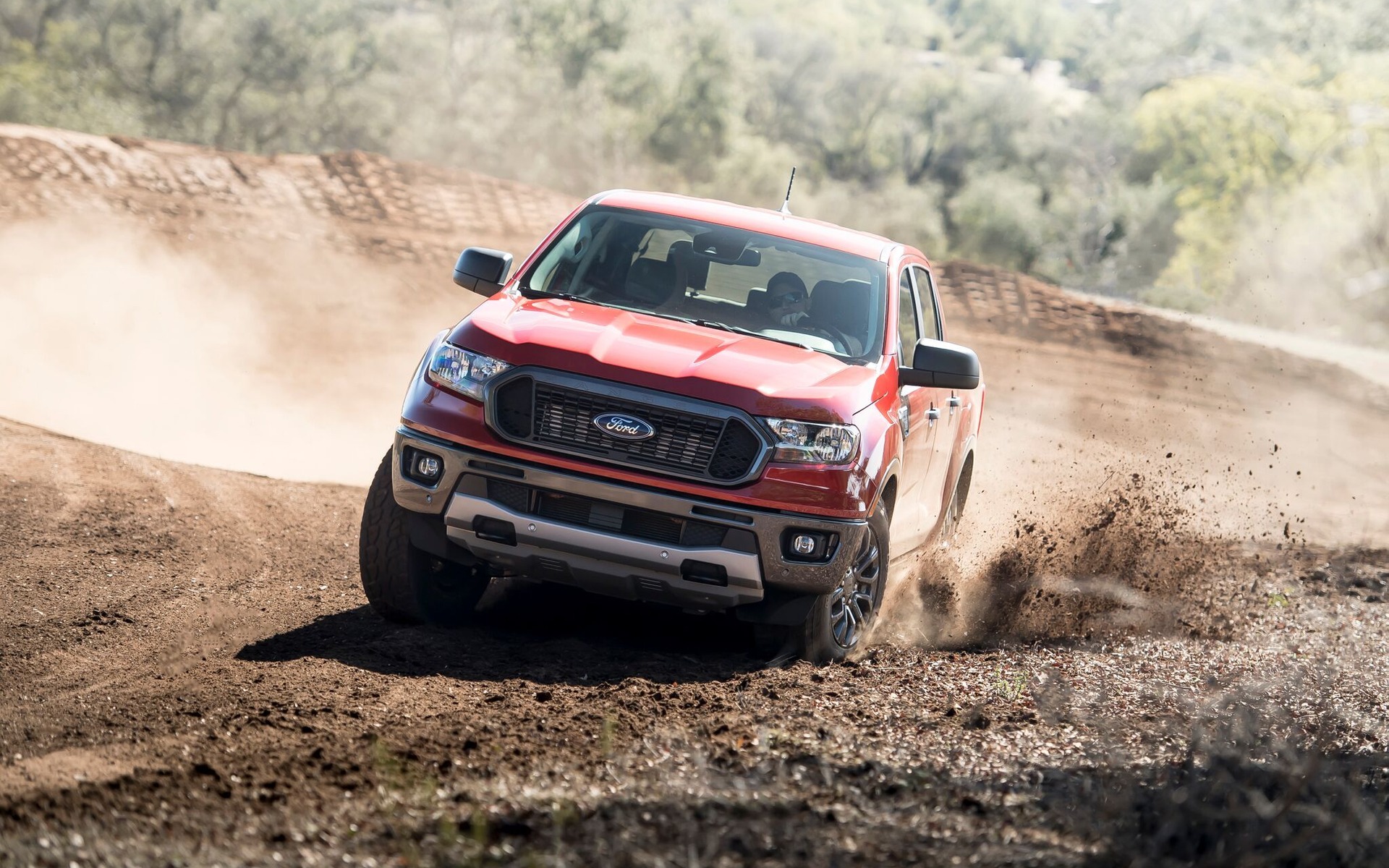 Strong points

Impressive fuel economy
Good towing capacity (7500 lbs.)
Factory-standard 4x4

Weak points

Too much hard plastic in the cabin
Expensive
The engine's reliability remains to be seen
Full report
Ford is reviving the Ranger for 2019, having dropped it back in 2011. It just goes to show that you can never say never in the automotive industry.
Not so long ago, the midsize pickup category seemed on the brink of extinction. But now it's making a comeback! When Ford realized that all its competitors were represented in this segment, they had no choice but to get back in the ring.
Truth be told, the Ranger was never completely dead. The midsize pickup continued to be built in Thailand and Argentina, and today's version is closely based on the overseas model. At least, that's where it gets its looks from.
Farewell, V6
Ford is quick to assert that the 2019 Ford Ranger, which is scheduled to arrive in Canadian dealerships in the next few weeks, was designed and built for North Americans. And it's certainly true that the new Michigan-made Ranger uses a different drivetrain than the Ranger sold elsewhere in the world.
Under the hood, there's a 2.3-litre turbocharged four-cylinder engine, the same one found in the Mustang EcoBoost and Focus RS. Specially calibrated for the Ranger, this small engine offers an impressive 270 horsepower and 310 lb.-ft. of torque.
While some consumers still balk at the prospect of driving a pickup with a four-cylinder engine, the new Ranger should change their minds. Paired with a 10-speed automatic transmission, the Ranger's small mill delivers straightforward accelerations and never seems out of breath. Better yet, it has a combined city/highway fuel consumption of 10.9 L/100 km and a towing capacity of 7500 lbs. (3402 kg).
With these stats to its name, Ford didn't even bother adding a V6 as an option. Some drivers will be disappointed, but when we test drove the Ranger, the turbo engine's performances exceeded our expectations. It's unlikely that a V6 would have added much value to the vehicle.
Inside and Out
The Ranger's exterior is pretty conventional and the cabin isn't much flashier. This uncomplicated pickup errs on the plain side and comes with a few too many hard plastics.
For a vehicle that starts at more than $30,000, we would have hoped for something nicer. The Ranger looks like it's already a few years old, despite Ford's assurances that it's not just an Asian model being marketed in North America. Right.
Fortunately, the SYNC 3 multimedia system does a more than honest job, at least when you add the optional eight-inch touchscreen. The basic version is a teeny-tiny 4.2-inch screen. Hope you like squinting!
Besides that, the 2019 Ford Ranger comes with everything you'd expect from a mid-size pickup, including a high driving position and superb visibility.
The Ranger is surprisingly agile on the road, partly thanks to its lightweight mechanics and precise steering.
4x4 and There Ain't no More
While most of its competitors offer a base trim with two-wheel drive, the Ford Ranger only comes in 4x4 variants. According to Ford of Canada, there isn't enough demand for other options.
Three trim levels—all 4x4—are available: the XL, XLT and Lariat. The two cabin lengths are SuperCab or SuperCrew. The more affordable XL just comes with the smaller cabin and, conversely, the Lariat automatically gets the bigger one. The XLT, which is expected to be the bestseller, lets you choose your cabin size.
Let's make one thing clear: the Ford Ranger isn't cheap. With a starting price of $30,969 before freight and PDI, it's more costly than most of its rivals, except the Toyota Tacoma and Honda Ridgeline.
The price climbs fast with the XLT ($35,539) or Lariat ($42,289). It will cost you another $1,400 for the FX4 package, which includes redesigned off-road shock absorbers, driving mode selector and Trail Control technology.
The fact that all-wheel drive is included as standard fare partially explains the Ranger's unusually high price, but not entirely. To put it into perspective, even the F-150 has a lower starting price at just $30,099!
Is Ford scared that pricing the Ranger more aggressively could threaten the F-150? Maybe. But some consumers want a smaller pickup. And for them, the return of the Ranger is great news.
Share on Facebook