2019 Kia Niro EV: Chock-full of Electrons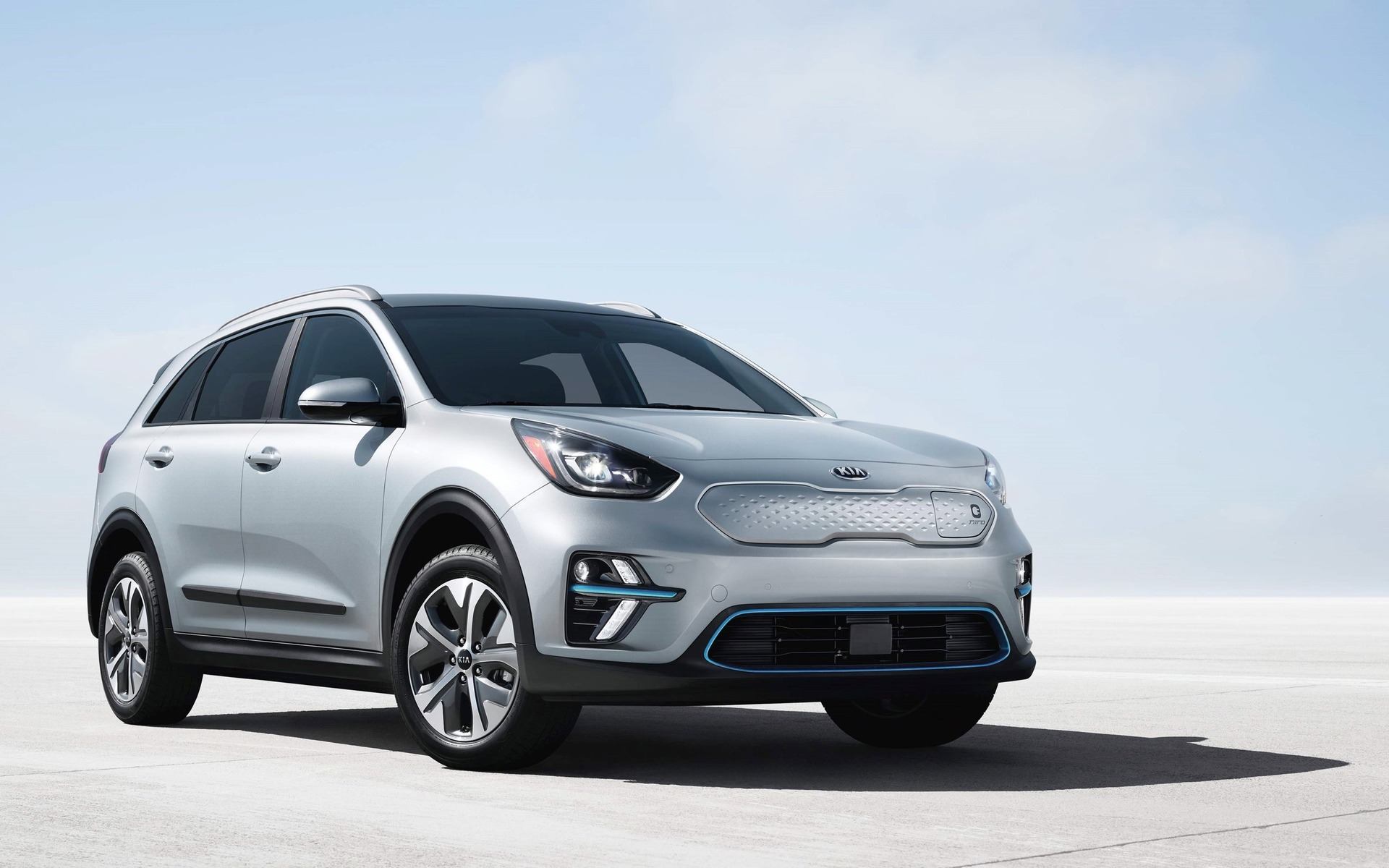 We weren't really surprised to see the 2019 Kia Niro EV be presented to the media at the Los Angeles Auto Show this week, since the Korean brand announced its arrival quite a while ago.
That doesn't mean the fully electric small crossover isn't interesting, since it boasts a 64-kWh battery pack. In comparison, the current Nissan LEAF is equipped with a 40-kWh battery (a bigger one will soon be available) while the Chevrolet Bolt EV exploits a 60-kWh unit. According to the Kia's consumer website in the U.S., the Niro EV's maximum range is expected to be an estimated 384 kilometres.
The electric powertrain provides an output of 201 horsepower and 291 pound-feet of torque, so lots of energy for swift acceleration and passing. As a matter of fact, it's the same hardware found in the Hyundai Kona Electric as well as in the 2020 Kia Soul EV that was just unveiled alongside the Niro in Los Angeles.
On a level 2 charger, the 2019 Kia Niro EV can be fully charged in about 9.5 hours, while a quick-charge station can fill up the vehicle's battery to 80% capacity in about 75 minutes. The brand also points out that a range of about 160 kilometres can be added with a 30-minute charge.
Four drive modes are offered in the Niro EV, including Eco, Normal, Sport and Eco+, which modify regenerative braking and climate control intensities in order to maximize efficiency. In addition, with the help of wheel-mounted paddles, we can manually select the level of regenerative braking we want.
Compared to the hybrid and plug-in hybrid variants of the Niro, cargo space is almost unaffected in the fully electric version. Trunk volume drops from 549 to 524 litres with the rear seats in place and from 1543 to 1501 litres with the seatbacks folded down.
Among the standard features of the base EX trim are an infotainment system with seven-inch touchscreen, a six-speaker sound system, Apple CarPlay and Android Auto integration, a wireless charging pad in addition to a battalion of advanced safety features. The EX Premium grade also benefits from an eight-inch touchscreen, a Harman/Kardon stereo with eight speakers, navigation, a power sunroof, a heated steering wheel, park sonar and LED headlights, among other things.
Last but not least, we can spot a 2019 Kia Niro EV by its 17-inch alloy wheels that were designed to reduce drag as well as redesigned rocker panels and bumpers with blue accenting.
As is the case with the other variants of the 2019 Kia Niro, the fully electric version will be assembled in Korea. Pricing hasn't been announced yet for the Canadian market, but the subcompact crossover will go on sale in early 2019.
Share on Facebook