BMW Vision iNEXT Concept: Autonomous, Connected and Electrified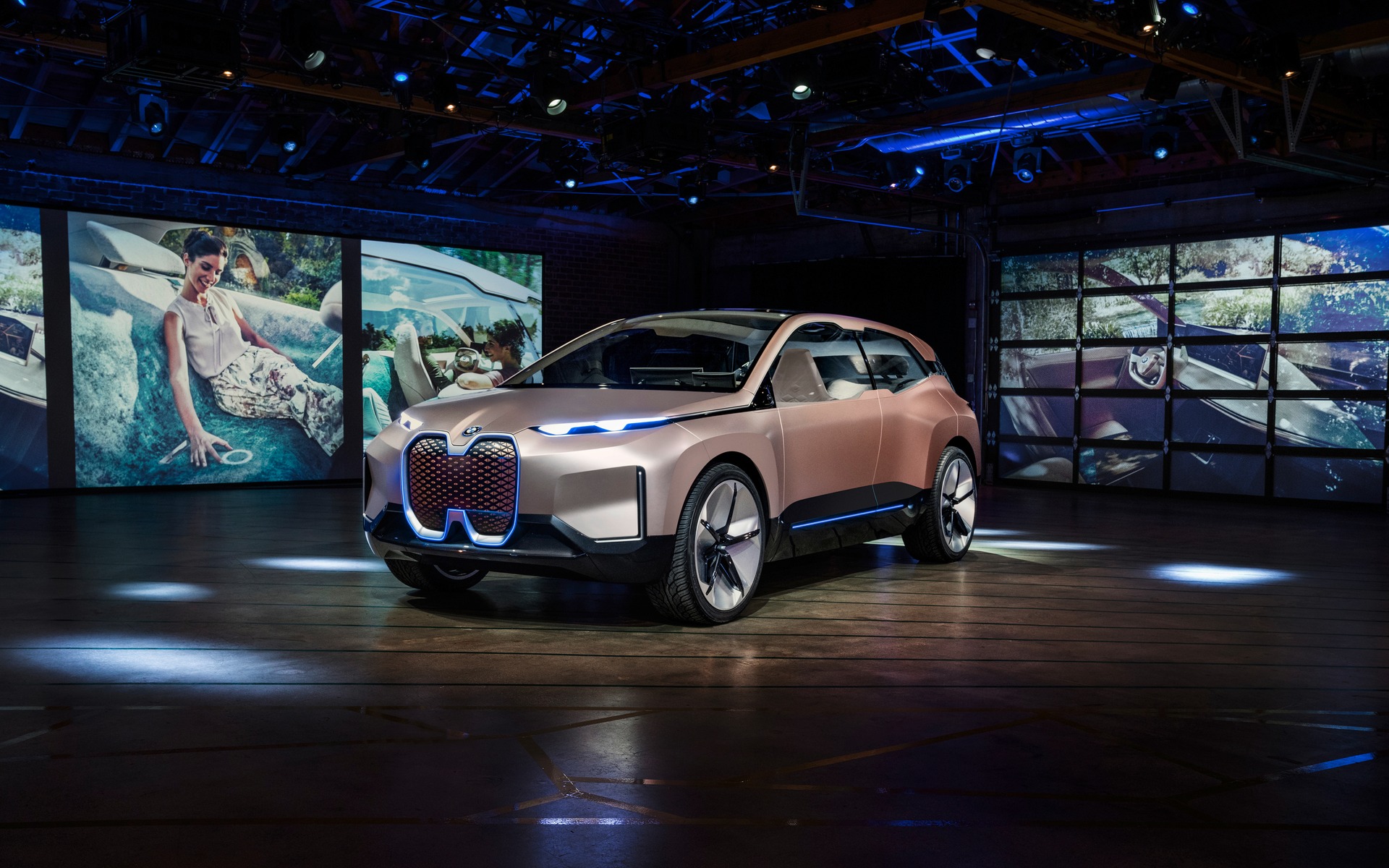 LOS ANGELES, California – A day before its official world premiere at the Los Angeles Auto Show, BMW invited the media to a special presentation of the Vision iNEXT Concept, a vehicle that The Car Guide first saw aboard a Lufthansa cargo plane at New York's JFK Airport last September.
Harald Krüger, CEO of BMW, said: "The Vision iNEXT Concept is our 'ace,' as it is autonomous, connected and electrified." Then, to prove his point, the Vision iNEXT Concept drove itself into the room and came to a stop right in its centre.
A Polarizing Design
The Vision iNEXT Concept, which heralds the arrival of a production model in 2021, has a very polarizing design. In particular, not everyone likes its large butterfly-shaped grille. With dimensions similar to those of the X5 and X6, the Vision iNEXT Concept tears a page out of Rolls-Royce's design book with rear-hinged coach-style doors. It should also be noted that the Vision iNEXT Concept has no B-pillars, door handles or side mirrors, and its windshield connects to the panoramic sunroof to create a very bright interior.
A Lounge on Wheels
Built on a brand-new platform made of steel, aluminum and carbon fibre, the Vision iNEXT Concept was designed from the inside out. Its cabin draws inspiration from high-end furniture to create a lounge-style atmosphere.
For example, the centre console looks a lot like a coffee table, the rear seat is almost like a sofa, and the front-seat headrests fold to create an armrest if the front passenger wants to chat with rear-seat occupants. Like a minimalist living room on wheels, the passenger compartment was designed to be a haven of peace and relaxation.
Shy Tech
The cabin has no buttons, switches or controls. Instead, it offers what BMW calls "Shy Tech," which means that controls only appear when requested by the driver or passengers. These control functions can also be configured to user preferences. Simply brush the seat cushion's Jacquard surface with your hand and a backlit control will appear through the fabric, indicating that the audio system has been switched on. With another hand movement, you can adjust the volume or jump to the next song.
The Vision iNEXT Concept is also equipped with a device called Intelligent Beam, which consists of a camera and projector located in the roof. It projects photos and videos onto a white cardboard book that you hold in your hands.
Autonomous driving
The Vision iNEXT Concept can be driven in Boost mode, which puts the driver in control of the vehicle, or in Ease mode, which allows the vehicle to take control (the pedals and steering wheel will retract into the floor and dashboard).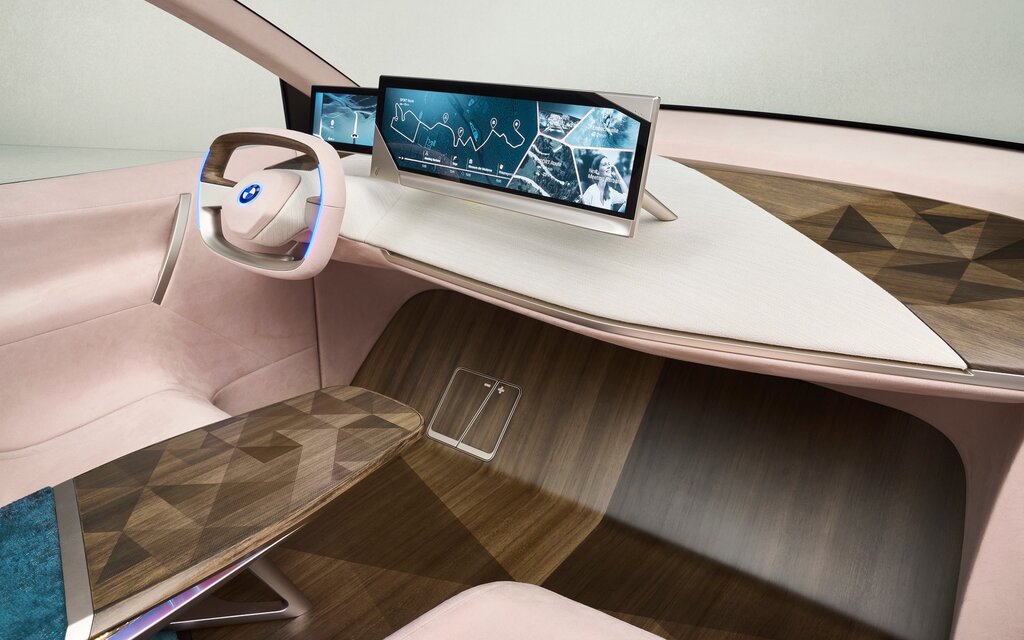 Klaus Fröhlich, BMW AG's development manager, said that the production model based on the Vision iNEXT Concept will be technically ready for Level 5 autonomous driving, but it will initially be sold with Level 3 or 4, while we wait for laws to catch up with technology.
Electric drive
The Vision iNEXT Concept is an electric vehicle powered by a battery pack located in the vehicle floor. BMW is going with a modular architecture for its battery packs to ensure that the needs of future models are met. In addition, vehicles made from 2021 onwards will be able to accommodate a conventional internal combustion engine, a plug-in hybrid engine or a fully electric engine. This flexibility will allow them to respond to specific market demands.
Stefan Juraschek, Vice President of Electric Powertrain Development at BMW, presented the manufacturer's strategy, which involves developing and building different sized battery packs to meet the needs of different vehicles. For example, they could build a smaller battery pack with 100 kilometres of range for a plug-in hybrid vehicle, and then add modules to create a larger battery pack for an all-electric car.
He said that BMW is currently working on integrating the charger, electric motor and electronic control system into a single unit that could be installed on either the front or rear axle, or even both to provide the vehicle with all-wheel drive or to enhance its performance potential. This modular approach to battery packs and electric motors is the basis of the manufacturer's broader plan to introduce 25 electric vehicles by 2025.
Share on Facebook