2019 Mazda3: This is It!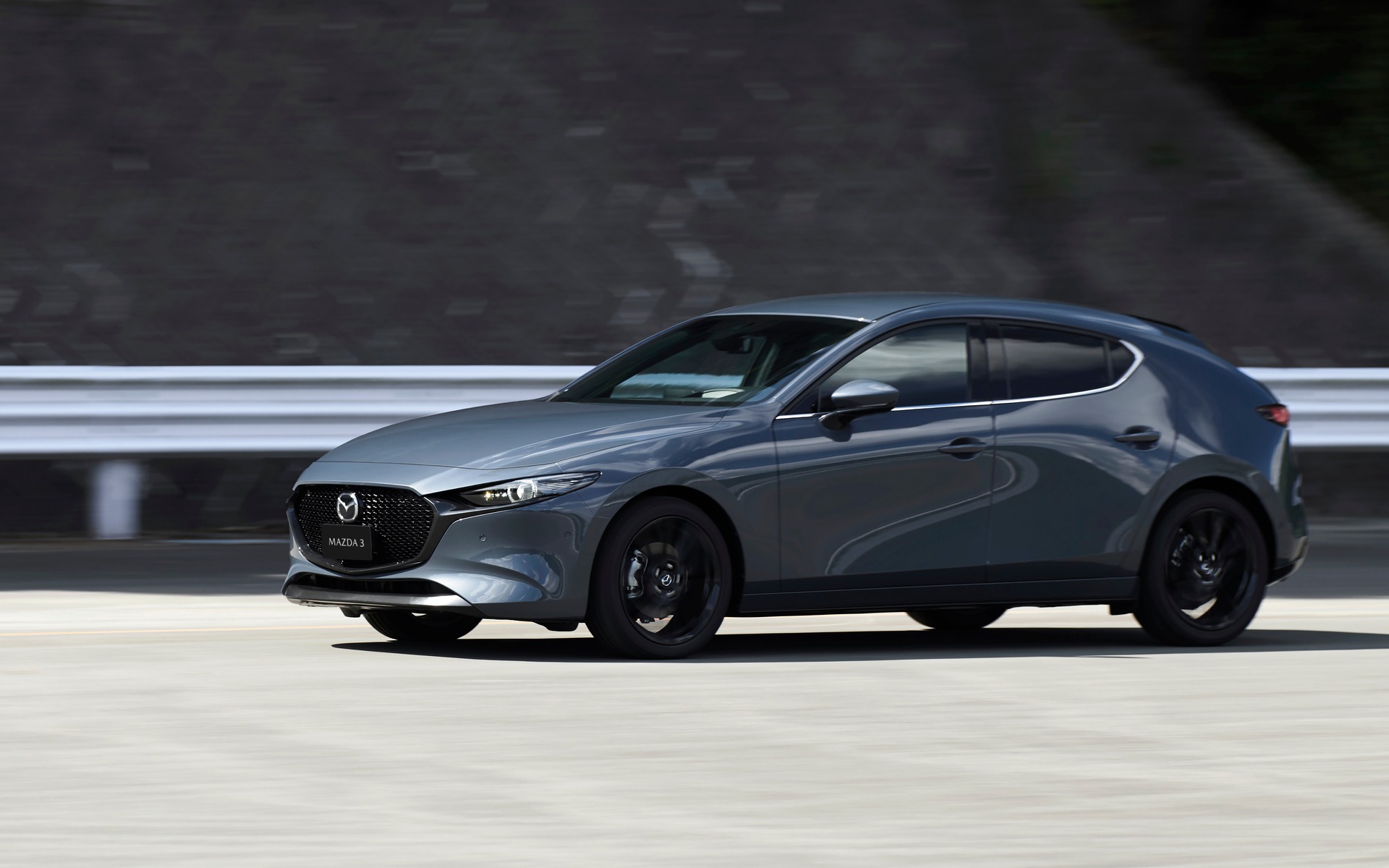 We knew it was coming, and Mazda had teased us with some technical information, telling us the car would feature its revolutionary SKYACTIV-X engine, as well as an all-new platform and styling derived from the absolutely gorgeous Kai concept car it presented last year in Tokyo. Well it's here, and it's exactly what we had hoped for, but with added little surprises that make it a heck of a lot better than the car it replaces.
All-wheel Drive and Fuel Economy
The bit of information we were not expecting is the addition of Mazda's i-ACTIV all-wheel drive system to its compact car. With consumers flocking towards SUVs these days for their all-weather capability, it's a wise decision from Mazda, and should help the Mazda3 stand out from competitors such as the Honda Civic, Toyota Corolla, Hyundai Elantra, Kia Forte, and, evidently, the Subaru Impreza, which will no longer be the only one to offer such a feature.
Obviously, the styling of the car is, in Mazda fashion, absolutely gorgeous and stays true to the original concept car. It's an evolution over the last design, so at first glance, nothing seems to have changed, but look closer, and you quickly notice a more modern demeanour, squinter headlights, and an entirely restyled rear end. Those taillights look darn good, especially on the sedan.
As usual, the 2019 Mazda3 will soldier on as a five-door hatchback or a four-door sedan. The star of the show is of course the much-awaited SKYACTIV-X four-cylinder engine, which will be offered on higher trim levels. It'll be assisted with a new mild hybrid system and promises class-leading fuel economy, says Mazda. Total power output for this one is claimed at a frankly impressive 178 horsepower and 164 lb-ft of torque.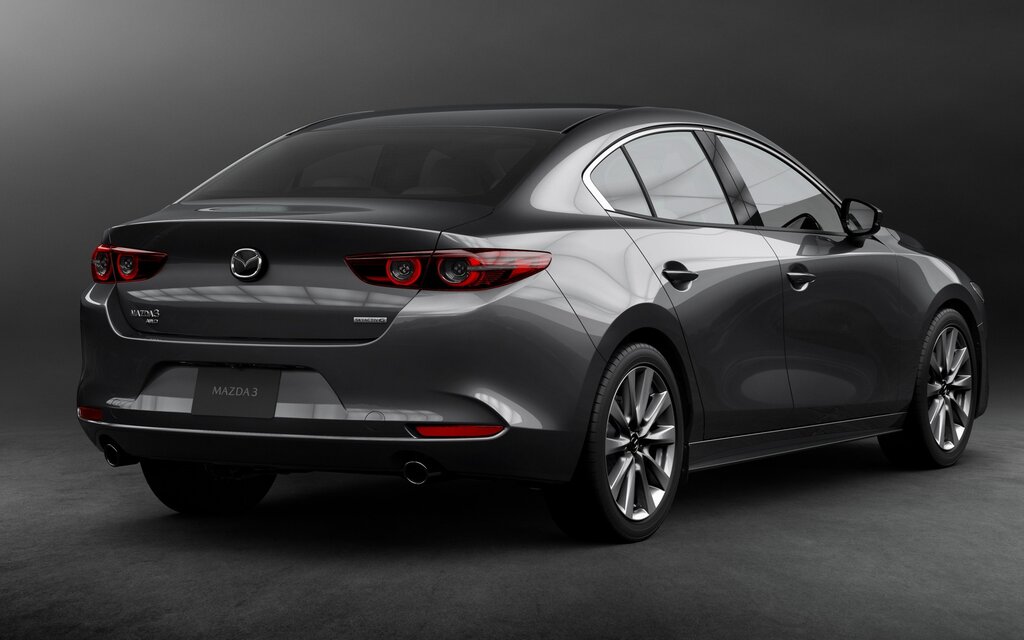 SKYACTIV-G 2.0-litre and 2.5-litre gasoline engines remain with unchanged power figures (the 2.5-liter gets a two horsepower bump). There's also a SKYACTIV-D 1.8-litre diesel, but it's not coming this way.
The good news is that the six-speed manual gearbox remains available, as does the six-speed automatic, so no CVT for Mazda's new compact, which is a good thing if you ask us.
Mazda speaks of a larger, more practical Mazda3, with reduced cabin noise and emphasis on "driving dynamics" and "fun to drive"; promises we have no difficulty believing. Mazda Connect has also been updated with an 8.8-inch screen and a larger knob dial, as well as the integration of a digital owner's manual, with notifications related to maintenance that send the user straight to the appropriate section within the manual for assistance.
Mazda says this new 3 will hit Canadian showrooms in early 2019, with the Skyactiv-X engine coming at the end of the year. All-wheel drive cars should hit the market sometime during the summer. No prices are yet announced, but we're definitely looking forward to taking this thing for a spin.
Share on Facebook