2020 Lincoln Aviator Makes its Comeback Official in L.A.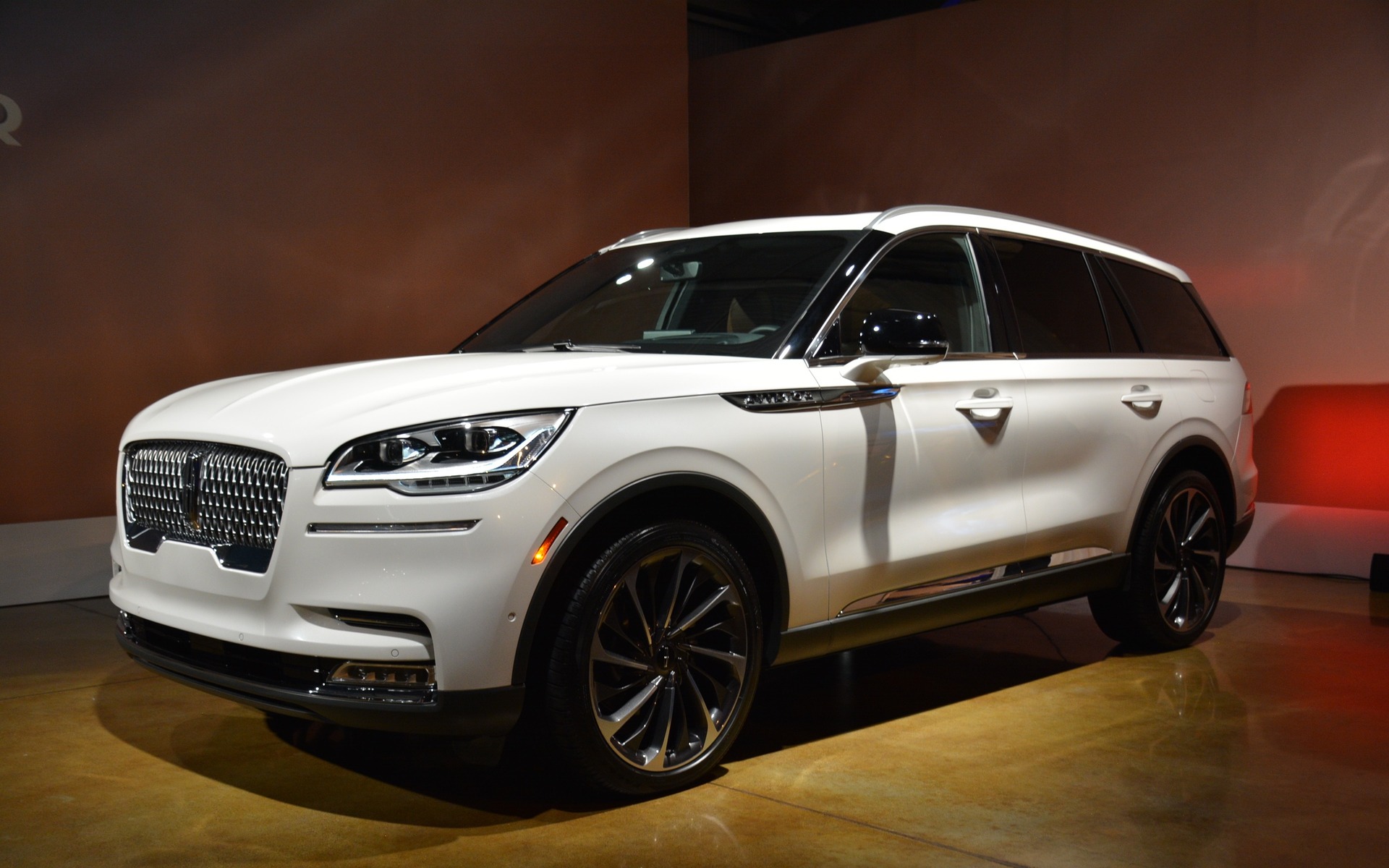 LOS ANGELES, California – An unsuccessful three-year run doesn't typically whet your appetite for a comeback.
We haven't seen one from the Chrysler TC by Maserati or the forgettable all-in-one Chevrolet SSR, but that's not the case for the forward-thinking Lincoln brand that's forging ahead with its modern interpretation of its midsize Aviator SUV.
The Aviator's run from 2003 to 2005 might have been short-lived, but not laughable like the aforementioned disappointments, and perhaps it would have done better in today's SUV boom. Its 2020 version—revealed a day ahead of the 2018 Los Angeles Auto Show—takes a bold, yet positive step forward featuring two sharp versions of its signature grille, a third row for the entire family, a plug-in hybrid variant labelled the Aviator Grand Touring, and a few musical tricks up its sleeve.
The Aviator's takeoff flight is managed by a twin-turbo, 3.0-litre V6 engine that produces a whopping 400 hp and 400 lb.-ft. of torque, mated to a 10-speed automatic transmission. The United States market will receive a rear-wheel-drive version as standard, but for Canada, the SUV will only come configured with standard all-wheel drive with a choice of Select or Reserve trim levels.
The Aviator gas version may be impressive, but the ante goes up for the Grand Touring plug-in hybrid variant that combines its twin-turbo V6 with an electric motor for an estimated total of 450 hp and 600 lb.-ft. of torque. An electrified unit was always in the Aviator's design plans, as the battery is placed centrally in its underfloor in order to maximize cargo capacity.
"The Grand Touring is the most advanced and powerful powertrain ever made by Lincoln," says John Davis, chief program engineer, Lincoln Motor Company. "How we differentiate from the Audi Q7s and Range Rover Sports has to do with the way we harness all that power."
In addition to Lincoln's new drive-mode human terms (Normal, Conserve, Excite, Slippery and Deep Conditions), two additional drive modes will be added to the Grand Touring: Pure EV and Preserve EV. The two options allow the customer to decide whether they want a silent, efficient ride or one that saves more of that electrification for later.
Regardless of the powertrain, the Aviator utilizes an all-new Air Glide suspension for a smooth, more comfortable ride featuring pre-set ride heights that begin on vehicle entry as the SUV lowers. In addition, an adaptive suspension with road preview surveys the road ahead via camera to adjust its suspension over potholes and other road imperfections.
The 2020 Lincoln Aviator may share the same platform as the Ford Explorer, but that's where any exterior similarity ends with a fast-falling roofline, S-curves throughout its body and hood, as well as sleek Adaptive Pixel LED headlamp touches, none of which veer much from its concept form, but that's not a bad thing.
Much like the rest of Lincoln's refreshed lineup, the Aviator's chrome grille oozes that sophisticated level of refinement needed to compete against the likes of Audi, Cadillac, Lexus and Mercedes-Benz. Within its mouthpiece, the Lincoln logo is everywhere, yet, the mesh pattern is reversed in comparison to the Nautilus to create its own classy, unique style. A separate sparkling grille is found on the Grand Touring version featuring blue accents and unique badging.
The inside is where its premium materials and touches make you forget about its Ford parent company. Its 30-way adjustable front seats allow occupants to find that ideal seating position, while additional lumbar support and massaging options make it even better than the seats provided in the new Navigator. Second-row passengers were also thought of with a second-row seat recline, as well as their own 5.8-inch touchscreen for climate control adjustments. A simple button push on the second-row headrest slides the seating forward to allow third-row passengers to get in or out without any struggle.
There are a host of technological advancements inside, including wireless charging, power outlets in each row, 4G Wi-Fi hotspot capabilities, one of the biggest and brightest customizable head-up displays that can work with polarized sunglasses, an optional Revel Ultima 3D audio system with 28 speakers, a subtle thumb voice command button at the 10 o'clock position on its steering wheel, and a Phone as Key system that allows you to use your smartphone as a keyfob which includes engine start-up functionality.
Additional safety technology includes Traffic Jam Assist that can automatically adjust speeds based on road signs, and Active Park Assist Plus that performs parallel and perpendicular parking without using the steering wheel or any pedal.
To further differentiate the Aviator, Lincoln enlisted the Detroit Symphony Orchestra to develop and record six new symphonic chimes for more than 25 features (they worked with over 125 original recorded options). Whether it's a way to set a certain mood or create a peaceful environment—there are three levels of information chimes: non-critical, soft-warning and hard-warning—these sound alerts are a blend of percussion, violin, and viola that play upon entry, unlatched seat belt, or an open fuel door.
The combination of its good looks, interior comforts, and beautiful sounds should place the all-new 2020 Lincoln Aviator in good standing with its competition. The Aviator goes on sale in the summer of 2019, while the Grand Touring will follow a few months later. Pricing has yet to be announced.
Share on Facebook