Honda Unveils Rugged Open Air Vehicle Concept at SEMA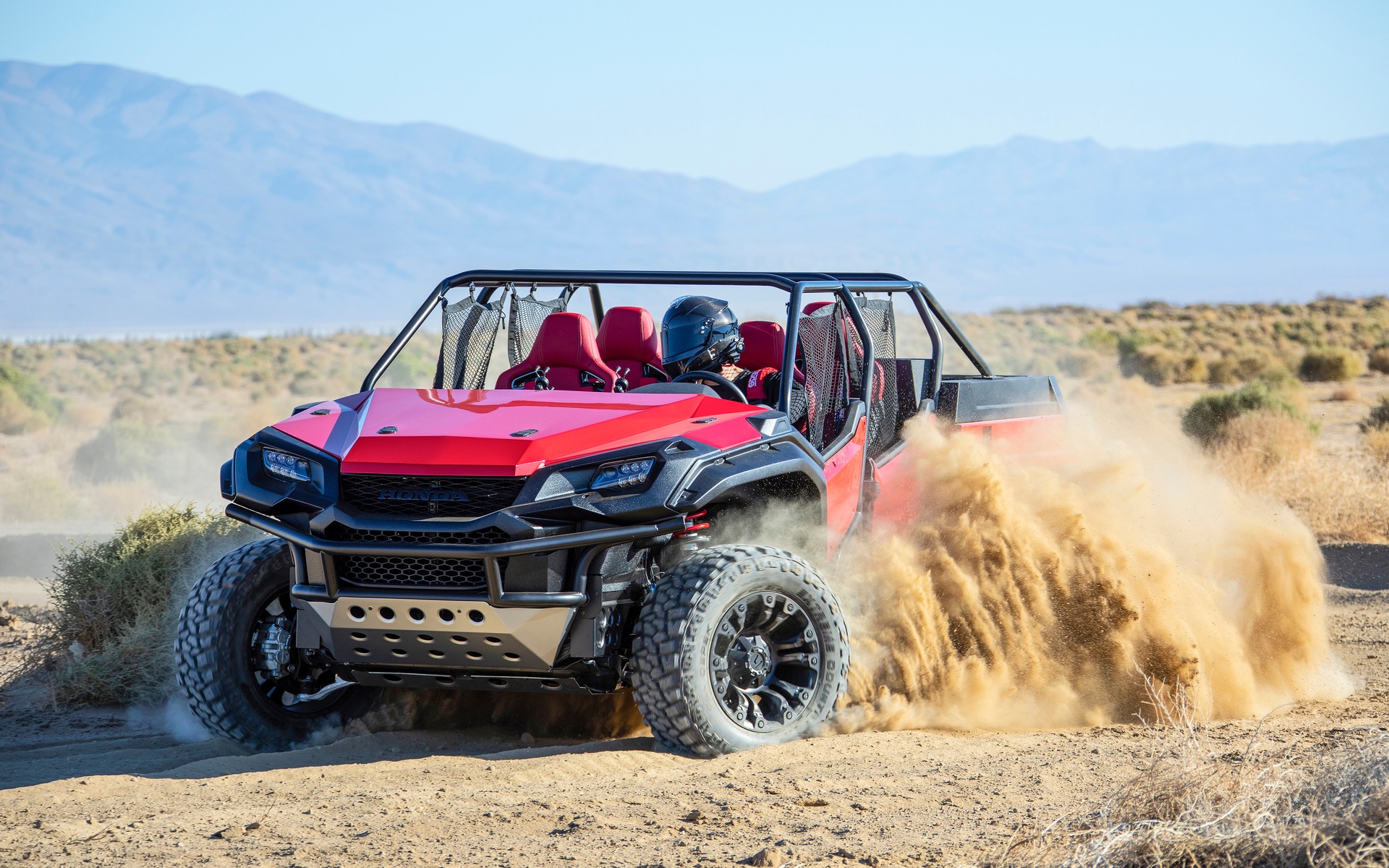 Honda is one of several manufacturers that never miss the annual Specialty Equipment Market Association show in Las Vegas, and this year, it brought a very unique vehicle.
The Honda Rugged Open Air Vehicle Concept is touted as being the cross between a pickup truck and a side-by-side vehicle. It's built using a Honda Ridgeline architecture and suspension, while the body borrows the Honda Pioneer 1000's doors. The bed and tailgate panels were custom designed, drawing inspiration from the side-by-side vehicle's styling.
The Rugged Open Air Vehicle Concept uses a Ridgeline interior, but stripped down to the base essentials. The pickup truck's driver instrument cluster is nestled behind a Pioneer 1000 steering wheel that's grated onto the Ridgeline's steering column. The four seats were lifted from the Civic Type R, but covered in waterproof material.
No information has been disclosed as the what type of powertrain is found underneath, but we're assuming the Ridgeline's 280-horsepower, 3.5-litre V6, six-speed automatic transmission and all-wheel drivetrain remain.
Obviously, there are no plans to produce such a vehicle. Then again, wouldn't it be the ultimate side-by-side vehicle? Or at least, Honda's wildest pickup truck yet?
Share on Facebook