Wolfsburg's Autostadt: Fantasy Island for Cars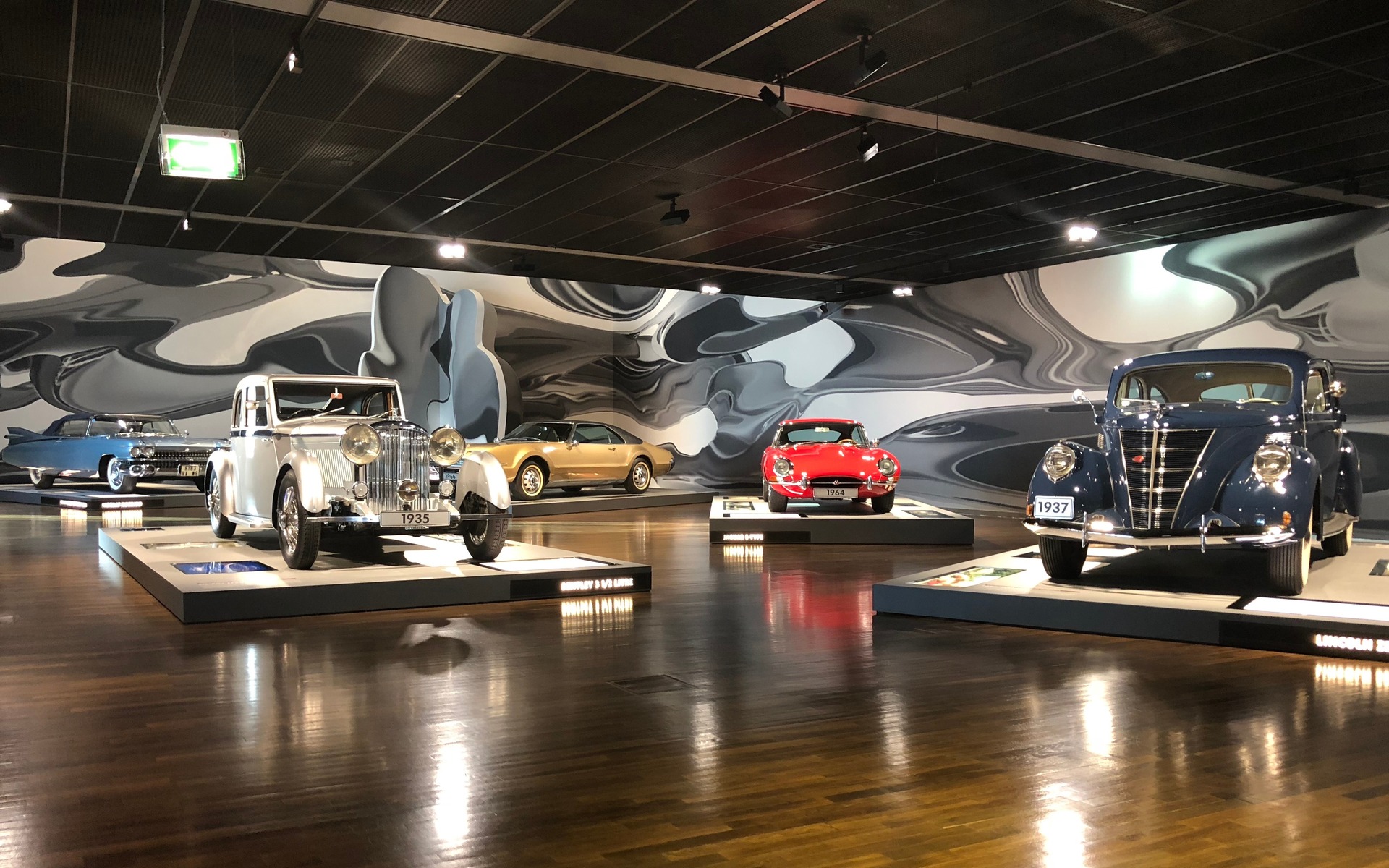 In Northern Germany lies the city of Wolfsburg. It's one of the younger destinations in Germany, founded only in 1938 specifically to house Volkswagen factory workers in order to build the upcoming Beetle. This isn't the place for old churches, cobblestone or renaissance architecture; its city name and history are tightly connected to that of Volkswagen AG.
That's not to say that every one of its 130,000 constituents live and breathe Volkswagen and its other brands; there are art museums, a cultural centre, a theatre and a successful soccer team that won the domestic title in 2009. But the heart of the automobile still beats strong and brings about two million annual visitors to Volkswagen's glorified theme park known as Autostadt, which in English translates to "car city."
The Autostadt concept began in 1994 and opened in 2000 to coincide with the Expo 2000 in Hanover. Its purpose then and still today is to serve as an auto exhibition, and it has done so successfully, becoming the world's most visited automotive museum. But one look around over its 62 acres of museums, pavilions, twin towers of delivery vehicles, customer car centre, restaurants and shops, and it all doesn't seem real. That's what makes it so incredible as you are cast into a similarly fictional world as that of Willy Wonka and his chocolate factory, minus the Oompa-Loompas.
Close to 25 percent of visitors head to the Autostadt to pick up their new vehicle. They can stay at the swanky Ritz-Carlton that's part of the Autostadt and owned by Volkswagen where their hotel key card gives them free access to all the sites and attractions, as well as the opportunity for a guided tour in English or German.
The most exciting attraction is the five-floor ZeitHaus car museum. One can spend an entire day within its walls that show off not only Volkswagen Group products, but some of the most iconic vehicles produced from around the world, representing more than 60 brands. It goes through various eras of production and technological breakthroughs, with highlights including the 1913 Model Ford T, 1938 Bugatti Type 57, 1945 Tatra 87, 1954 Chevrolet Corvette, 1954 Bentley R-Type Continental, 1965 Austin 850 (the millionth MINI to be produced), 1968 Porsche 911 S, and a host of Volkswagen Beetles, Golfs, and Type 2 Transporters, otherwise known as the Microbus.
Once you get through the museum and its subsequent shop (another shop is found at the customer care centre), the individual pavilions are worth checking out. Each pavilion (Audi, Lamborghini, Porsche, SEAT, Škoda and Volkswagen) have a different style and building structure that represents the brand and its vision. It's more of an aesthetic play on the brand's history, future with a few current models on display, so don't expect too much volume inside.
The last things that are a must to check out are its twin towers. Picture two 200-foot-tall glass storage units all filled with Volkswagen Group products. This is where all the purchased products are stored and are awaiting customer pickup. The towers are connected to the Volkswagen factory via an underground tunnel, which makes for an easy flow of delivery. In order to go up the towers, you must reserve an elevator ride which provides a full glimpse of the Autostadt grounds, as well as the city of Wolfsburg in the distance.
The buildings are entertaining enough, but the grounds are equally as nice, filled with beautiful parks, gardens and fountains. It's fun for the whole family too, with a kids' play section, video games, and even an off-road course. If I didn't see it, I wouldn't have believed it, but the Autostadt is a non-fiction fairy tale for car lovers that's worth the one-day trip to Wolfsburg.
Share on Facebook