Volkswagen's Future Looks Bright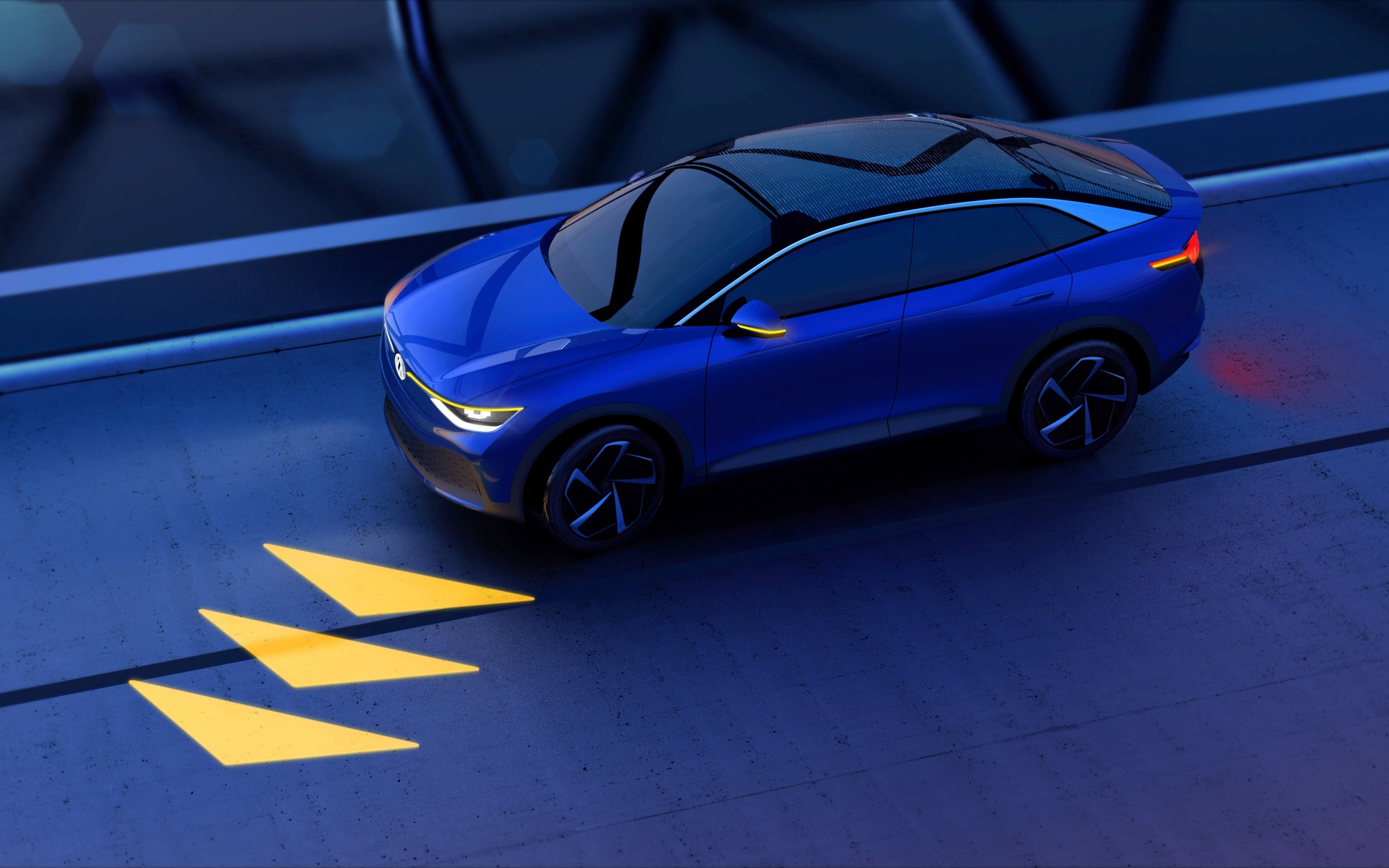 Throughout the 20th century, headlights were secondary to the vehicle purchase with focus placed on performance and other design attributes. Nowadays, an attention to detail towards headlights goes well beyond its circular, square, horizontally sleek, or even vertical shape. The switch from Halogen to Xenon to LEDs and even the rarer and expensive laser lighting has led to the illumination of the road being a large part of a vehicle's design, personality and safety.
In a recent workshop in Wolfsburg, Germany, Volkswagen showed off its current and future use of exterior lighting technology in the name of additional safety, but also as a pathway to communication with other cars, pedestrians, and cyclists, as well as a personalization tool.
Many of these innovative and interactive systems haven't been legalized yet in North America, but that doesn't stop us from looking into the future. However, some of Volkswagen's work is already on display in its all-new Touareg, no longer sold in North America. The Touareg features an optional iQ.Light LED Matrix that contains a minimum of 256 LEDs, 75 of those in the dipped and main beam, which should find its way shortly into many upcoming Volkswagen products in Canada.
Top-shelf Lighting at Affordable Prices
Over the course of a day workshop and a night drive in Wolfsburg with the Touareg, Volkswagen showed off its current and future lighting attributes more accustomed to luxury rides: the aforementioned baseline of 256 LEDs, HC-LED headlights with 30,000 pixels per headlight, and the energy-efficient and high-resolution, micro-pixel LED headlights that enable light control individually adapted to each and every driving situation.
It's natural for any automaker to want to be a leader in technology, but Volkswagen sees lighting as the gateway to the future of the transportation. Safety is always top of mind, emphasized in its goal of receiving a top ranking by the Insurance Institute for Highway Safety (IIHS), an achievement that has recently centred in on headlamps as a vital part in reaching a Top Safety Pick Plus rating.
Volkswagen aims to achieve that IIHS rating in an affordable fashion through the use of high-performance LEDs, an alternative to laser lighting at a fraction of the cost that's crucially important for a mainstream brand. Not only do they provide a higher level of luminance over regular LEDs, they save on weight and therefore fuel economy without any temperature sensitivity or added security found with laser lighting.
Like other automakers, Volkswagen works with independent headlight specialists, but they go one step further by conducting its own research and shortening development time via its own tunnel centre in Wolfsburg. It stretches 100 metres long, 15 metres wide and 5 metres high, and provided a glimpse into what Volkswagen is capable of achieving in the world of lighting. We were able to witness curve-adaptive headlights, how glare towards oncoming vehicles is removed in a fraction of a second, and finally, its micro-pixel chips (1024 pixels arranged on an area of 4 x 4 mm) that revealed its full potential by projecting a fully visible black-and-white movie in the distance.
A Glimpse Into the Future of Lighting
A lot of what Volkswagen's technology is gearing up for is a new age of transportation with the emergence of more electrified vehicles and the advent of autonomous cars.
"Electric cars don't have the same acoustics, and neither do autonomous cars," explains Sandra Sturmat, Volkswagen Design of Exterior Light Scenarios through the use of Volkswagen's I.D. CROZZ electric concept car. "We are finding ways for light behaviour to be a source of communication to others while on the road."
To combat the acoustics and to put its innovation on display, the German brand is experimenting with a large range of 3D holography indicators as a communication tool. Some of it is gimmicky, such as changing taillight designs, placing a logo to illuminate, or showing a snowflake to indicate the weather conditions. However, others can be instantly useful and effective, including arrows directing that a vehicle is exiting a parking space; customizable lines that represent your car length can be illuminated ahead to visualize where to place your vehicle on darker, narrow roads; a hazard or wrench icon signal in the rear communicating to others nearby that you are in some distress; and lighting on door handles showing if it's locked or unlocked, eliminating the need to pull on them. For EVs, lighting can show how much range is left in the car when entering or exiting.
Volkswagen showed off endless possibilities with what can be accomplished, and perhaps, we're not that far off with a potential electrified and autonomous future. In North America, many of these customized systems aren't legal yet, but laws will most likely change with more electrified vehicles on the road that can use these visible sensors. If that plan stays the course, Volkswagen seems poised to be a leader in lighting innovation with the future looking extremely bright for innovation in the headlight department.
Share on Facebook