Smyth Performance Transforms Cars into Pickup Trucks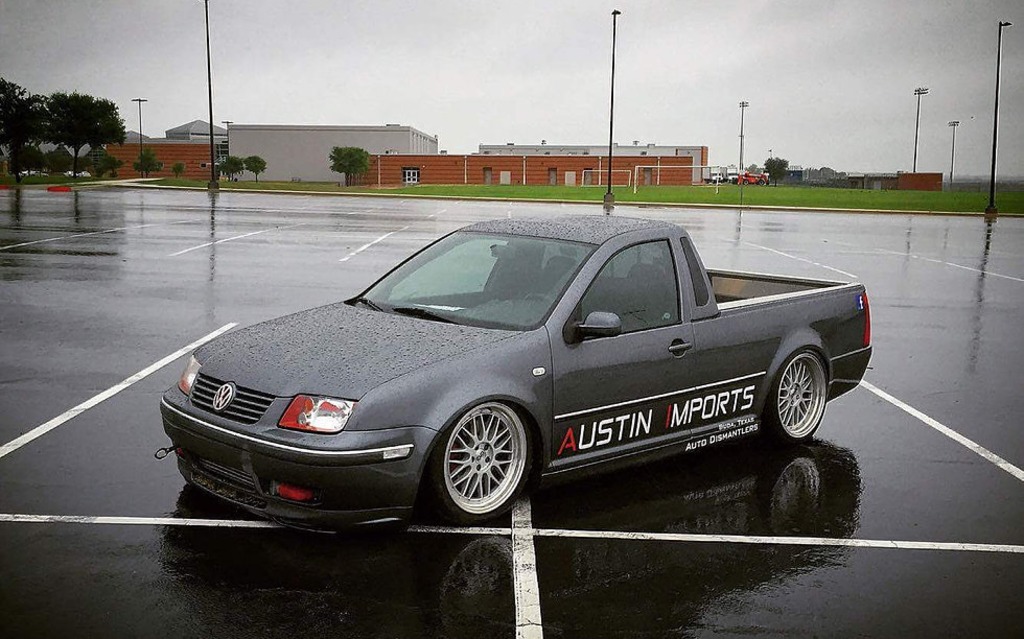 Back in 2012, after creating Factory Five Racing and co-founding Local Motors, Mark Smith established a small conversion-kit company in Wareham, Maine called Smyth Performance.
His first project was to convert an Mk4 (1999-2005) Volkswagen Jetta sedan into a pickup truck, and sell the kit to consumers seeking an easy, DIY weekend hobby. Since then, conversion kits have been developed for the Mk4 Volkswagen Golf, the Mk5 (2006-2010) Jetta sedan, the 2003-2008 Audi A4/S4 sedan and even the 2005-2010 Dodge Charger.
More recently, new kits have been in development for the 1998-2011 Volkswagen New Beetle as well as the 2000-2007 Subaru Impreza and WRX.
The conversion process consists of cutting out the rear roof section and removing the rear seating area, and according to the company, no structural components of the donor vehicles are altered or removed. The inside bed walls, rear window and tailgate are then installed, and no welding is necessary as the truck section is bolted and riveted to the original car's body and frame. Smyth Performance estimates that people with basic skills can complete the process in 20 to 40 hours, excluding the paint job.
Also, since there are no modifications made to the powertrain, the donor car can be fitted with any engine. That means a diesel or a turbocharged gasoline engine in the case of the Golf/Jetta, and a 5.7-litre HEMI V8 in the case of a Charger.
Smyth Performance conversion kits can be shipped in various parts of the world, including Canada, which cost USD$3,490 or USD$3,590, depending on the model. Could this be your next weekend project?
Share on Facebook