Infiniti Unveils its 563-hp Project Black S in Paris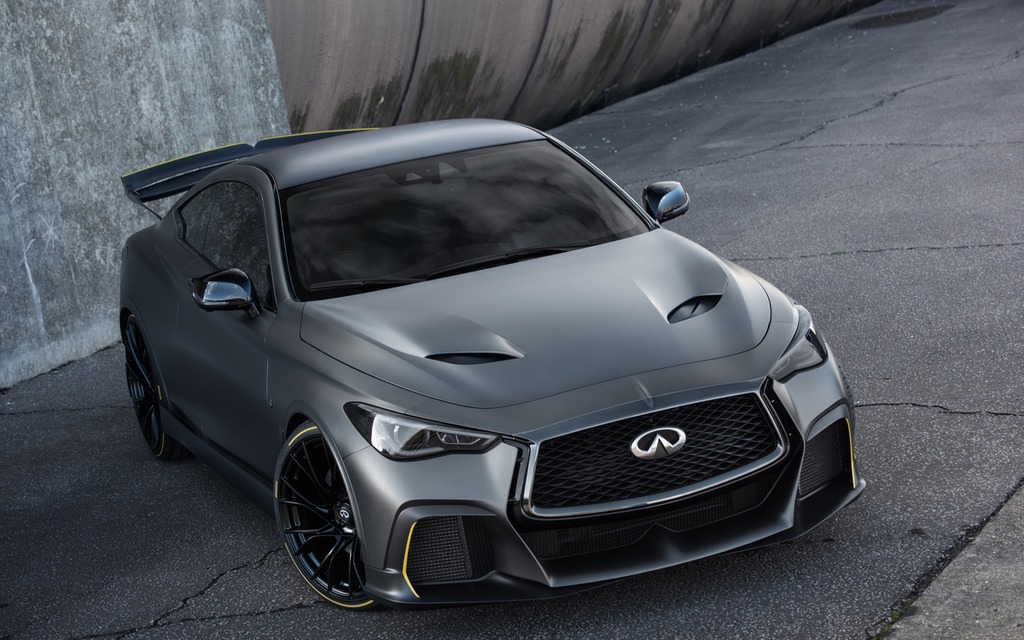 Like many other automotive manufacturers such as Volvo, Infiniti has committed itself to bring electrified vehicles to market, including a fully electric car by 2021. To that effect, the luxury brand unveiled a prototype equipped with what it calls a dual-hybrid electric powertrain, borrowing Formula 1 technology.
At this year's Paris Auto Show, Infiniti revealed a concept inspired on the Project Black S that was presented in 2017. This time around, the car is motivated by a high-performance hybrid powertrain consisting of a twin-turbo, 3.0-litre VR30 V6. According to information unveiled by the manufacturer, this system boasts 563 horsepower, compared to the 400 hp of the standard VR30 V6. The prototype is said to accelerate from 0 to 100 km/h in less than four seconds.
In addition, it has been announced that the Black S prototype, based on the Infiniti Q60 Red Sport 400, is more aerodynamic and more dynamic than any other vehicle in the brand's portfolio. Developing with the collaboration of the manufacturer's Formula 1 team, Renault Sport, the Project Black S "represents the very top end of electrification in the Alliance portfolio, and is another example of Infiniti's entrepreneurial spirit on its journey to electrification from 2021 beyond," according to Roland Krueger, Chairman and Global President at Infiniti. "Project Black S utilizes high power and smart energy management from advanced powertrains, a thrilling dynamic capability on road and track, and a performance-oriented aesthetic. A collaborative venture between Infiniti and the Renault Sport Formula One Team, the Project Black S prototype is a test bed for new ideas and technologies, demonstrating how our Alliance partnerships could make our ambitious visions a reality."
Share on Facebook